Laughter helps us cope with difficult situations, improves our mood, and creates positive relationships with others.
In a time like this, full of difficulties, doubts and conflicts, some people might say that all we can do is laugh or cry.  While sometimes crying is a healthy reaction, laughter can also be a valuable aid to cope with difficult situations. It helps us to improve our mood, to create positive relationships with others, and even to improve our ability to learn.
In fact, studies conducted in some American universities have shown that when professors use content-appropriate humor in class, the atmosphere becomes more pleasant and the students retain the information better. Obviously, to be effective, humor must be appropriate to the target audience and the subject matter.
Laughing really does make life better
Scientists are unanimous in their conclusion that laughter really does make life better, representing a simple and highly economical route to improved physical and mental well-being, in both private and work relationships.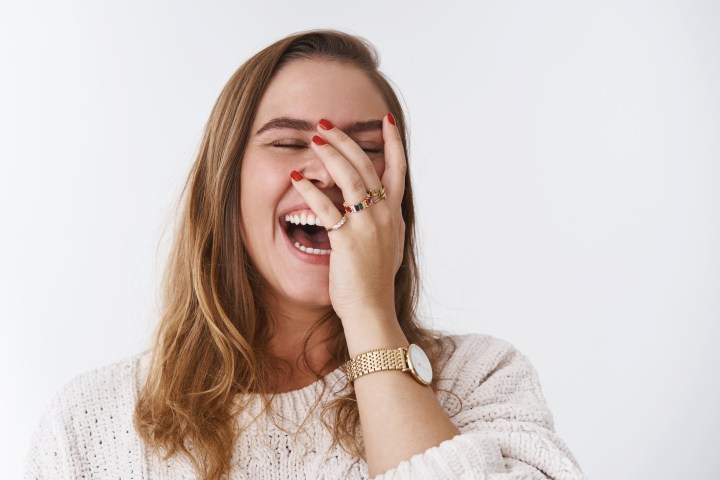 Cookie Studio | Shutterstock
For example, researchers at St. Edwards University of Austin in Texas carried out a study with 2500 employees as participants (reported by Italian news outlet Ansa), and found that 81% of them say they're more productive if inserted within a working environment marked by good humor.
Laughing reduces stress
The Mayo Foundation for Medical Education and Research reports that laughter reduces stress through a variety of physiological effects. A study published by the American Physiological Society showed that even just anticipating laughter significantly reduces stress hormones: cortisol by 39%, adrenaline by 70% and dopac by 38%. Conversely, professor Lee Berk of Loma Linda University of California showed that when people are anticipating their favorite funny video it increases their level of beta-endorphins by 27%, which may have a positive, remedial effect on depression.
Studying the importance of humor and laughter on health has ancient roots: Hippocrates already 25 centuries ago claimed that "Good humor is equivalent to an elixir of long life."
Many popular sayings also underline this truth, which in many ways is intuitive. "Laughter is the best medicine" is the most obvious example.
Norman Cousins and laughing as treatment
Journalist Norman Cousins (1915-1990) experimented on himself to test the therapeutic effects of laughter, which involved him frequently watching comedies, including Marx Brothers' films, and having nurses read comedic texts to him. In the process, he discovered the potential for laughter to relieve pain and have a favorable effect on the course of the severe form of ankylosing spondylitis from which he was suffering.
"Health is based on happiness"
Humor as medicine finds its ideal place in pediatric wards: In fact, the famous American doctor Patch Adams, father of clown therapy, founded his method of care on the assumption that "health is based on happiness." However, this therapy isn't only for children. Medical clowns are frequently present in oncology and geriatric wards, in schools, in humanitarian missions, and in prisons, according to the Ansa article mentioned earlier.
Obviously, laughing does not make problems magically disappear, but it allows us to find an emotional state which can renew our energy and improve our physical disposition. Humor and tragedy may be more closely connected than one might think; Charlie Chaplin is quoted as having said, "To truly laugh, you must be able to take your pain, and play with it!"
This is precisely where the challenge lies: knowing how to put difficulties and problems into perspective and being able to seize the opportunity of recognizing and laughing at irony.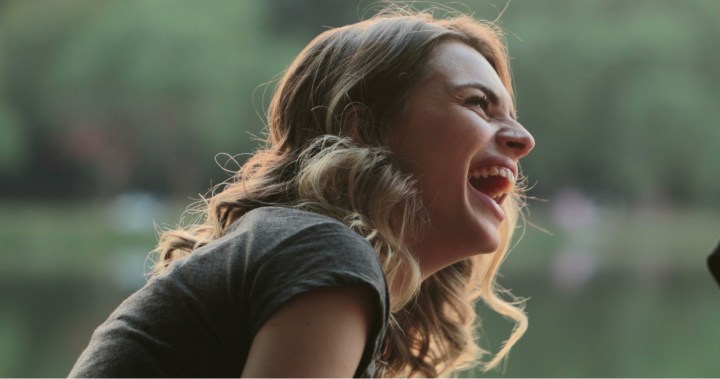 By Bricolage/Shutterstock
Comparative humor
Speaking of perspective, there's a kind of humor that helps us face critical situations by relativizing the problem, reminding us that there are situations even more serious than ours and maybe even suggesting a way out.
A typical example is, "Of course, old age brings many aches and pains, but if you think of the alternative …" This saying encourages us to recognize that as we age we certainly lose some of our health and vitality, but we should be grateful because we can still enjoy so many of the beautiful things in life. 
Humor is also good for the soul
Humor is not foreign to the saints! St. Thomas More is famous for his prayer for good humor. St. Philip Neri used humor in a self-deprecating way to help grow in humility, and St. Teresa of Ávila is known for her quips, such as when she fell down and said to God, "If this is how You treat Your friends, no wonder You have so few of them!"
These are just a few example of saints with a sense of humor, but in all cases we can see how humor helped them accept God's will and live their vocation more joyfully and humbly, at times in a way more accessible and appealing to others.
So, take a moment today to laugh! It's good for you!