The earliest waffle irons were invented in the Middle Ages, in order to cook communion wafers.
Our humble waffle has its origins in the most sacred rite of Catholicism, the Eucharist.
Batter between two iron plates
As early as the 9th century, Europeans began to use communion wafer irons (fer à hosties) to bake the Eucharistic hosts used in Mass. These molds were made up of two iron plates with long handles. The plates were often engraved with a cross, an image of Jesus, or the Crucifixion. A batter made of flour and water was poured between the plates, and the wafers were cooked over an open fire.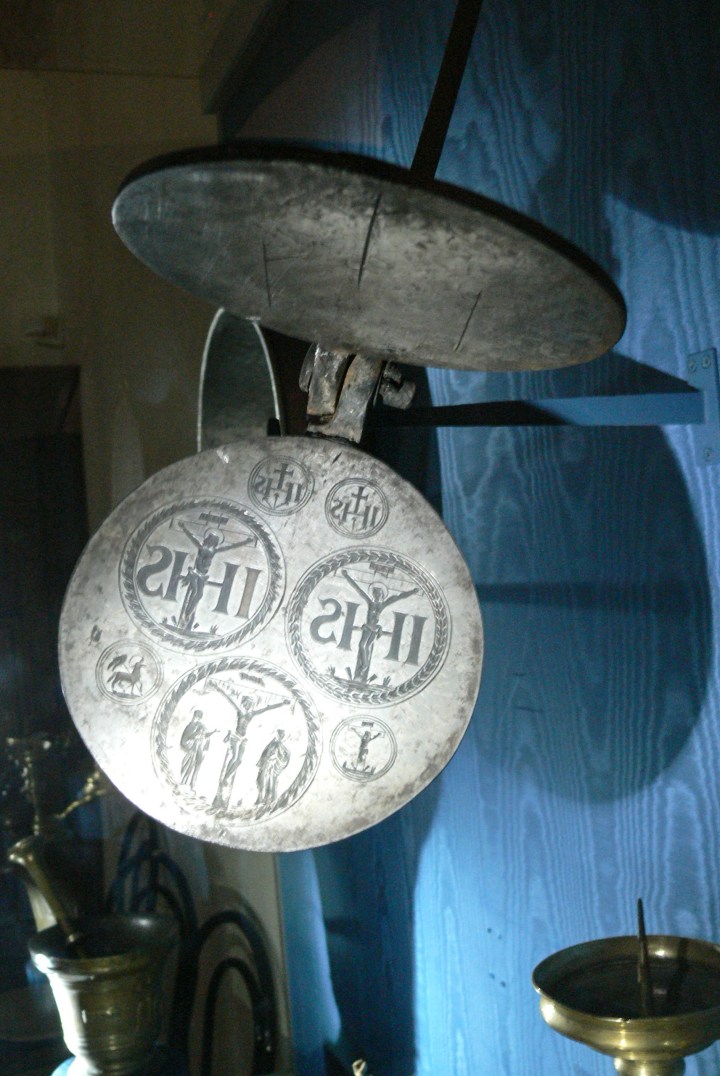 Launch the slideshow
The emergence of non-religious wafer irons
With the emergence of communion wafer irons came tools to make wafers simply for eating. These wafer irons (moule à oublies), were much larger than the ones used to make communion wafers. They were engraved with more ornamental, decorative designs than the ones that graced the communion wafers.
According to HistoricFood.com, during the late medieval period to the early Renaissance, these non-religious wafers were served at the issue de table, the ceremony at the end of a state dinner.
"Wafers may originally have had a quasi-Eucharistic significance in that they echoed the Holy Communion. The spicy comfits were intended as 'stomach settlers' to calm the royal digestion, though like both hippocras [a drink made from heated spiced wine] and wafers they later became luxurious treats consumed at all manner of celebratory occasions by those who could afford them," reads the post at HistoricFood.com.
From wafers to waffles
For centuries wafers continued to be served as desserts, served flat, rolled, or in a cone shape. 
The waffles we smother in syrup and whipped cream are derived from Flemish and Dutch wafers of the early modern period. They too were made by pouring batter between two metal plates, not at all unlike the waffle irons of today.