These enchanting books help children prepare for First Communion, learn about their faith, and grow closer to Jesus.
Spiritual reading is vital to the Christian life, and has been since the beginning of the Church. St. Paul wrote to his disciple Timothy, "Attend to reading" (1 Tim 4:13). Since then, countless saints have proclaimed the benefits of reading spiritual books. 
St. Josemaria Escriva once wrote, "Don't neglect your spiritual reading. — Reading has made many saints." He makes a great point: The annals of Church history are replete with saints who found Christ through stumbling across a great spiritual work.
St. Bernard of Clairvaux said that "Spiritual reading and prayer are the arms by which hell is conquered and paradise won," while St. Augustine said, "He who wishes often to be with God ought to pray frequently and read pious books." It's clear that spiritual reading is an essential part of living a saintly life that's truly rooted in prayer and imitative of Christ.
Such a saintly life is not the exclusive province of adults. Children are part of the Body of Christ too, and can have a spiritual life just as rich and meaningful as that of any adult. Doesn't the Bible tell us that "A little child shall lead them" (Isaiah 11:6)? As parents and educators, we have a duty to nourish an interior life of prayer and grace in the children entrusted to our care.
All of this has been on the forefront of my mind as I plan my children's homeschool year. My oldest will be in second grade this year. That means he'll be receiving his First Holy Communion, and I want to prepare him well. I want to guide him to have a deep and lively interior life, filled with devotion to Christ and love for holy things.
I am already using standard catechetical texts like the Baltimore Catechism and reading aloud from Scripture and the lives of the saints. But I have been pondering how I can help him to encounter Christ in his own independent reading. How can I provide my child with "spiritual reading" that educates him about Christ and nurtures his growing faith, but is also appropriate to his age?
I asked other Catholic parents and friends, and together we came up with this list of engaging "living books" that encourage a child's life of faith. They're books children can read on their own that will help them prepare for First Communion, learn about their faith, and grow closer to Jesus. 
If you're looking for something similar for the children in your life, check out these 10 books of "spiritual reading" for children.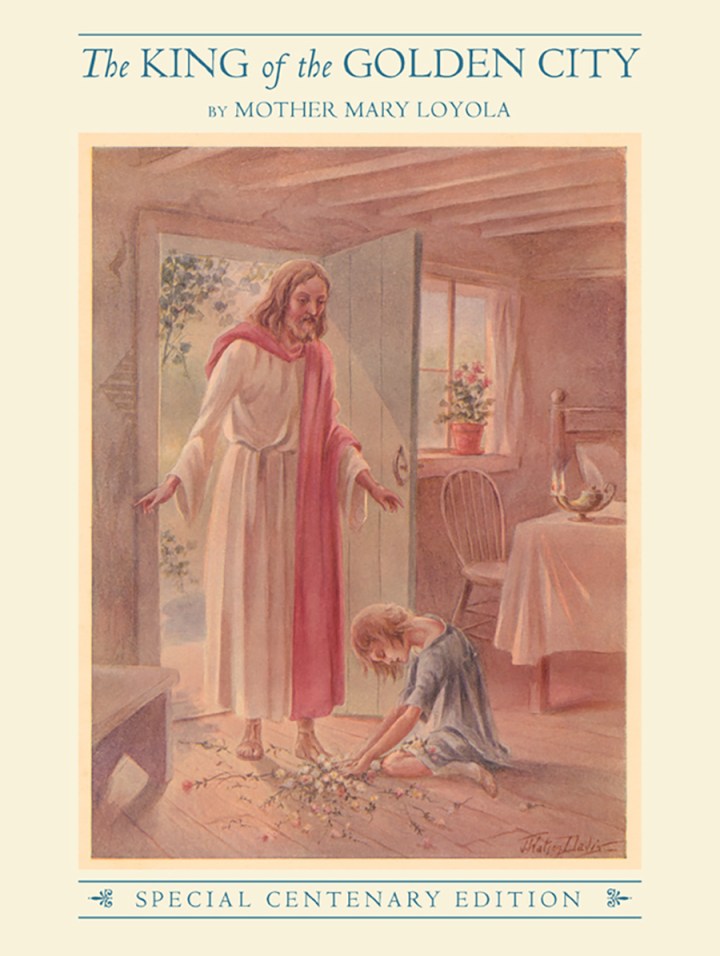 Launch the slideshow