The Television Academy has recognized the excellence of a documentary about Dr. Juan Tapia-Mendoza, once a NY gang member and graffiti artist, who today is a widely recognized pediatrician.
The New York chapter of the Academy of Television Arts and Sciences announced on June 30 the nomination for an Emmy Award of a video produced by the Aleteia global network in collaboration with the SOMOS Community Care medical association.
The documentary recounts the life of Dr. Juan Tapia-Mendoza, who emigrated from the Dominican Republic to New York when he was very young. In his new city, he faced a difficult childhood, ending up in a violent gang called the "Savage Nomads."
In this environment he discovered his passion for graffiti, becoming known under the artistic name "C.A.T. 87"; soon, he achieved fame in the Big Apple for his art.
This motivation and talent opened for him the doors of medical school, despite the fact that his academic history up to that point had been disastrous due to truancy.
Today, Dr.Tapia is one of the most respected pediatricians in New York, and he has founded Pediatrics 2000, a pediatric clinic that is his base for helping the Hispanic community.
The clinic's walls are covered in graffiti, because the doctor knows well that it's "a way to get kids away from drugs and jail." That's the voice of someone who saw more than 10 of his own friends die in the street.
The documentary, nominated in the category of "Human Interest – Long Form Content (longer than 10 minutes)," is part of a series of documentaries co-produced by Aleteia and SOMOS Community Care highlighting the testimonies of doctors, anonymous heroes who are making New York a better city for the families they attend.
SOMOS Community Care is a network of more than 2,500 doctors in the Bronx, Queens, Manhattan, and Brooklyn who tend to Latin American and Asian immigrants in particular.
The documentary's executive producer was Denisse Oller, the producer was Miram Coletta, and the script was written by Dolors Massot. The series arose from an idea conceived by journalist and theologian Miram Díez Bosch.
Since 1949, the prestigious Emmy Awards have recognized the best productions and people involved in producing in television in the United States.
You can find the documentary here on Aleteia: The graffiti artist who became a famous pediatrician.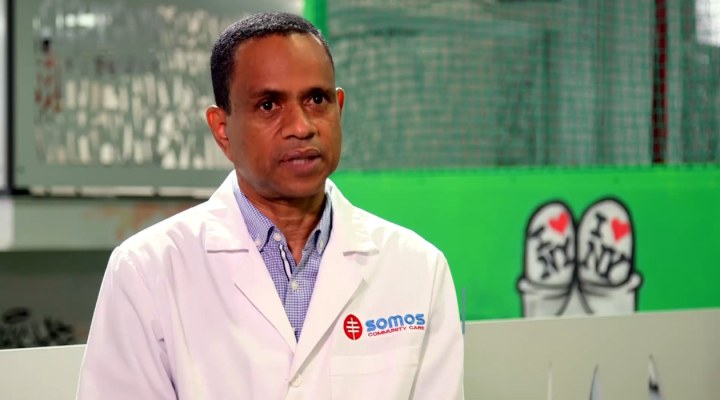 Youtube-Aleteia