Here's how to foster friendships among your children, like Sts. Mary, Martha, and Lazarus.
It's the feast of saints and siblings Mary, Martha, and Lazarus! There are several other sets of canonized siblings—Benedict and Scholastica, Cyril and Methodius, and Basil the Great and Gregory of Nyssa come to mind—but it's still uncommon for siblings to be canonized and share a feast day. 
In a way, though, this unusual circumstance is every Catholic parent's dream. Who wouldn't want their kids to not only be holy but also closely united to each other as adults? We want to raise kids who give each other lifelong support and camaraderie and follow Jesus together. 
Today's feast seems like the perfect opportunity to consider what we can do to raise kids who are lifelong friends. The definitive book on this topic is Siblings Without Rivalry: How to Help Your Children Live Together So You Can Live Too. It's chock full of wise insights and practical strategies for parents of multiple kids. 
Here are 5 things parents can do to encourage sibling friendship. (And if you're wondering about the other part, how to raise kids who stay Catholic as adults, here's what researchers have uncovered about that!)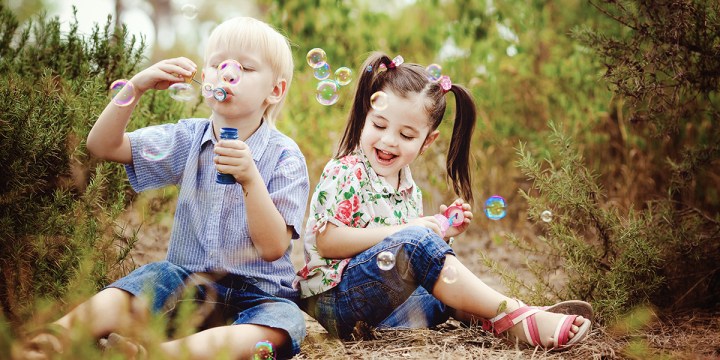 HTeam | Shutterstock
1
Don't compare them to each other
It can be hard to resist doing so, but comparing siblings isn't good for them. Celebrate each child for the unique individual he or she is, instead of in relation to siblings.
2
Encourage them to resolve conflicts on their own
Teaching kids to handle their own disagreements builds all kinds of great skills like problem-solving, creative thinking, and empathy. Here's how to do it.
3
Plan family adventures
Having fun together is a reliable way to build friendships! These adventures can be as big as a family road trip or as small as a dance party or game night. The point is to enjoy each other's company!
wavebreakmedia | Shutterstock
4
Find activities that they both enjoy
"One particularly good research-tested program aimed at improving sibling relationships focuses on finding things for siblings to do together that they both enjoy. Even kids who seemingly have nothing in common or with very wide age spreads can find ways to enjoy the other's company." (Greater Good Magazine)
5
Encourage them to work as a team
Thinking of your family as a team united on a mission is almost guaranteed to build the sibling bond. Find ways, big and small, that your kids can work together.