Edith Stein sought freedom not in a series of "open doors," but in giving herself entirely to Jesus Christ.
Even though Edith Stein was raised in a Jewish family, she eventually embraced atheism and poured herself into philosophy.
St. John Paul II explains in his homily for her canonization how she sought "freedom" and thought her radical choices would give her peace.
She wanted to rely exclusively on herself and was concerned to assert her freedom in making decisions about her life. 
However, she soon discovered that there was no peace in a life divorced from God. Her "freedom" was not freedom at all.
At the end of a long journey, she came to the surprising realization: only those who commit themselves to the love of Christ become truly free.
Freedom does not consist of doing whatever we want to do, but in freely choosing the good. St. John Paul II expanded on this lesson from Edith Stein's life and encouraged young people to reject this false idea of freedom.
This woman had to face the challenges of such a radically changing century as our own. Her experience is an example to us. The modern world boasts of the enticing door which says: everything is permitted. It ignores the narrow gate of discernment and renunciation. I am speaking especially to you, young Christians, particularly to the many altar servers who have come to Rome these days on pilgrimage: Pay attention! Your life is not an endless series of open doors! Listen to your heart! Do not stay on the surface, but go to the heart of things! And when the time is right, have the courage to decide! The Lord is waiting for you to put your freedom in his good hands.

St. Teresa Benedicta of the Cross was able to understand that the love of Christ and human freedom are intertwined, because love and truth have an intrinsic relationship.
We may think that freedom can only be found in a life without God, but Edith Stein proves to us that an atheistic life is not free at all.
Only in Jesus Christ can we find true and lasting freedom, a freedom to love and rest in the peace of God.
Beautiful photos of St Teresa Benedicta of the Cross (Edith Stein)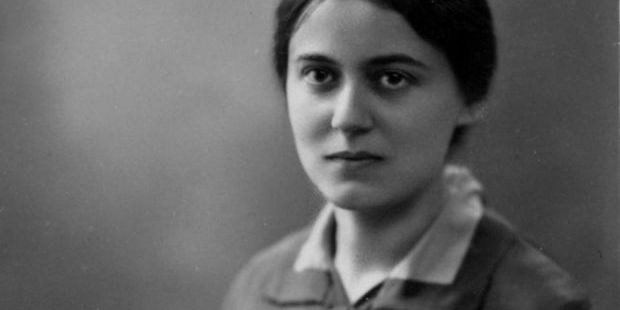 Launch the slideshow