Do you want to be happy? God has placed this desire on your heart! Learn how to find the joy you are made for.
The yearly messages that Pope Francis has sent to young people for the annual celebration of World Youth Day are a beautiful treatise on how to find happiness in the world of today.
As we begin another school year, let these 12 insights sink in, and share them with your friends!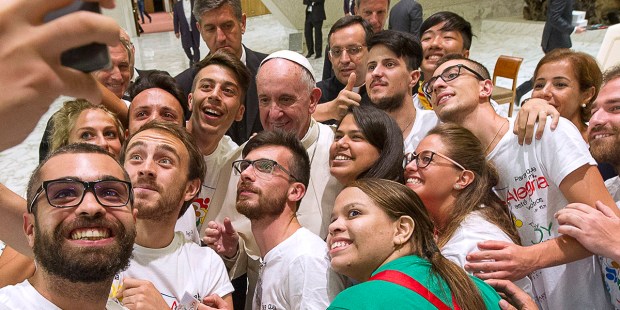 Launch the slideshow