One of the greatest but most barbaric rulers committed one sin so enormous he could not bring himself to reveal it.
What can God do in your life with one Bible verse a day?
Subscribe to Aleteia's new service and bring Scripture into your morning:
Just one verse each day.
Click to bring God's word to your inbox
If any of us has occasional problems confessing our sins, spare a thought for the Holy Roman Emperor Charlemagne. He was one of the greatest rulers in European history, as well as a frequent sinner. His treatment of his enemies was barbaric, even by 8th-century standards. There was still one sin so enormous that he could not bring himself to reveal it. 
This painting shows the penitent emperor trying to make his confession in public before St. Giles. The fact that this saint had died before Charlemagne was born did not prevent the tale of his inadequate contrition from capturing the public imagination. As painted by a much later anonymous artist, the emperor is unable to blurt out the nature of his unspeakable act. A helpful angel appears at the top of the work with an absolution in writing.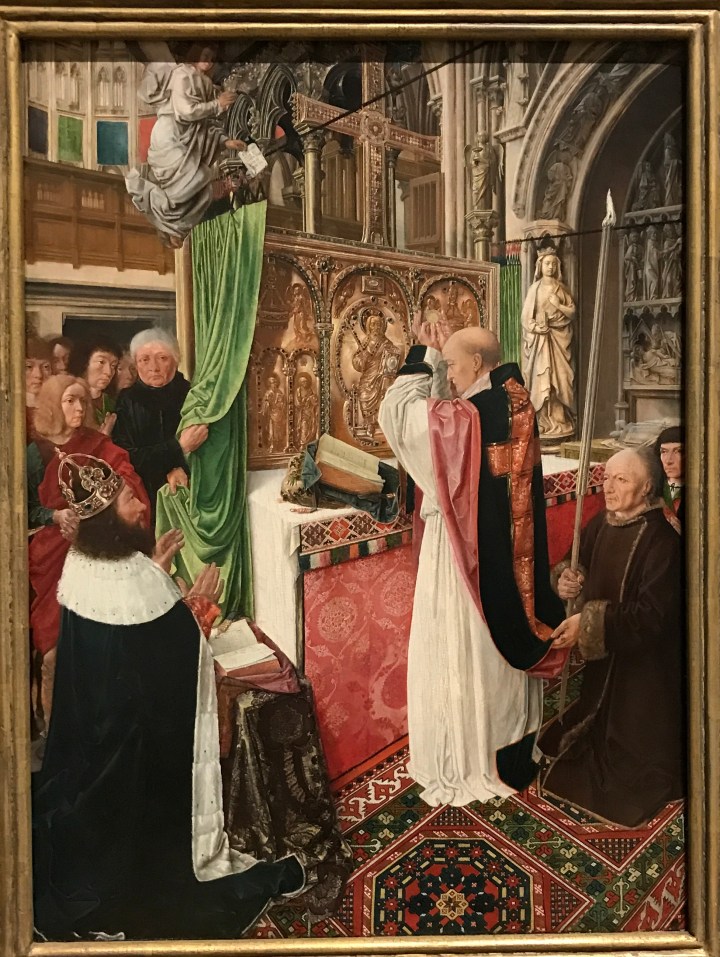 L. de Guise, courtesy of the National Gallery, London
In the Middle Ages there was much speculation about what depravity could have shamed Charlemagne so grievously. His rank was no obstacle to the most terrible theories being put forward. The importance of the painting is in revealing that God knows what is in the heart of every believer. No matter how grave the sin, true repentance will be greeted with forgiveness. Only a divinely appointed ruler of Charlemagne's stature, however, receives a written dispensation from above. It would be interesting to see how the heavenly messenger felt about this, but the lighting at London's National Gallery casts a mysterious shadow over the angel's face.
The virtual Museum of the Cross
The Museum of the Cross, the first institution dedicated to the diversity of the most powerful and far-reaching symbol in history. After 10 years of preparation, the museum was almost ready to open; then came COVID-19. In the meantime, the virtual museum has started an Instagram account to engage with Aleteia readers and the stories of their own crucifixes: @crossXmuseum