You don't have to have it all together to be a great parent. Parenting itself can help you be a better person!
What can God do in your life with one Bible verse a day?
Subscribe to Aleteia's new service and bring Scripture into your morning:
Just one verse each day.
Click to bring God's word to your inbox
"I really don't know how you do it. I don't have my life together enough to have kids," my friend said with a laugh. We were grabbing coffee while she was in town on a brief stop before jetting off on her next adventure.
"I promise I really don't have it all together," I laughed in reply. We moved on to another topic, but her comment stuck with me. Why did she think she had to have her life perfectly together before she could think about bringing a baby into it?
Hers seems to be a common misconception. Yes, obviously, you do need to have some things together in order to have children: You need resources to take care of them and provide for them. Ideally you've dealt with any major lingering baggage from your childhood so you can parent in a way that's healthy and positive. But you really don't need to have all your ducks in a perfect row to be a parent.
In fact, I'd argue that parenting itself can be the catalyst to help you become a better person. As comedian Jim Gaffigan once said, "I believe each of my five children has made me a better man. So I figure I only need another thirty-four kids to be a pretty decent guy."
Maybe the reason my friend thought I "had it all together" is because parenting itself has changed me. I know I've become a more mature and patient person as a mother of four. Every day of parenting brings new challenges, and if we allow it, these can be an enormous force for positive growth.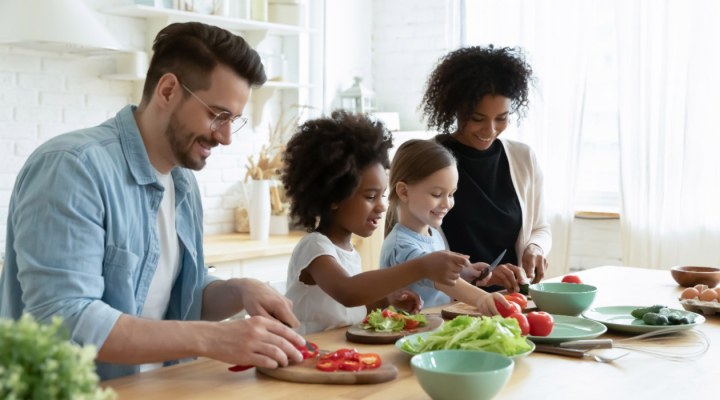 Shutterstock | fizkes
Let's take a moment to celebrate all the ways that our kids make us better people. These are 5 ways that your kids (hopefully!) help you to grow in virtue and goodness. 
1
You rise to the occasion
Just when you think you can't get through another sleepless night or toddler tantrum, you dig deep and deal with another one. You find that you can keep going even when you thought you couldn't. You can do hard things, and you are an absolute legend!
2
You can accept humiliation with grace
Kids have an amazing knack for humbling their parents! Sometimes they do embarrassing things, but you know they're just being kids, so you've learned to accept these humbling situations with grace and goodwill. You're growing in the art of true humility.
3
You realize where you need to improve
The hard truth is that parenting shines a glaring spotlight on your faults. You never realize how much you struggle with anger, laziness, pride, impatience and other flaws until you have a little kid who imitates your every action! But this realization can be its own gift, because it charts a clear path for ways you can grow in virtue and motivates you to put in the work.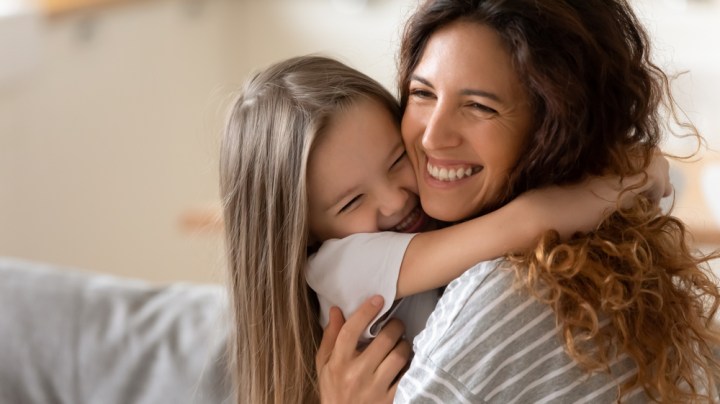 fizkes | Shutterstock
4
You know what matters most in life
Other adults might be impressed by status or external markers of success, but kids don't care one bit about any of that. What matters to them are the simple joys of life, things like love, laughter, play, fun, family time, connections, and kindness. Your kids help you stay focused on what really matters. 
5
You realize how much God loves you
Your love for your child is so great that at times it can bring tears to your eyes. This little person is precious beyond words to you. Your love for your child reveals how God looks at you. You are a deeply beloved and precious child to him, and this reality can bring you enormous joy and peace.