The second-longest serving pontiff remains one of the most widely traveled world leaders ever, visiting 129 countries during his pontificate.
Innocent XII was the last bearded pope, Clement VIII was the first one to try coffee, Leo X was the first (and last) to keep an elephant as a pet, Pius XI was the first one to use a mobile phone (as early as in 1932), and Pope Paul VI (known as "the Pilgrim Pope") was the first to travel by airplane, the first to leave Italy since 1809, and the first to visit all continents. But Pope John Paul II still holds the record for being the pope who went on more pastoral trips than all his predecessors combined: he traveled approximately 721,052 miles, which is more or less the equivalent of 31 trips around the globe. Consequently, he was seen in person by more people than anyone else in the whole history of humanity.
He was also the second-longest serving pontiff in the history of the Catholic Church, behind only Pius IX, who was pope for 32 years, from 1846 to 1878. John Paul II's papacy began in 1978 and ended with his death, in 2005 — lasting 27 years.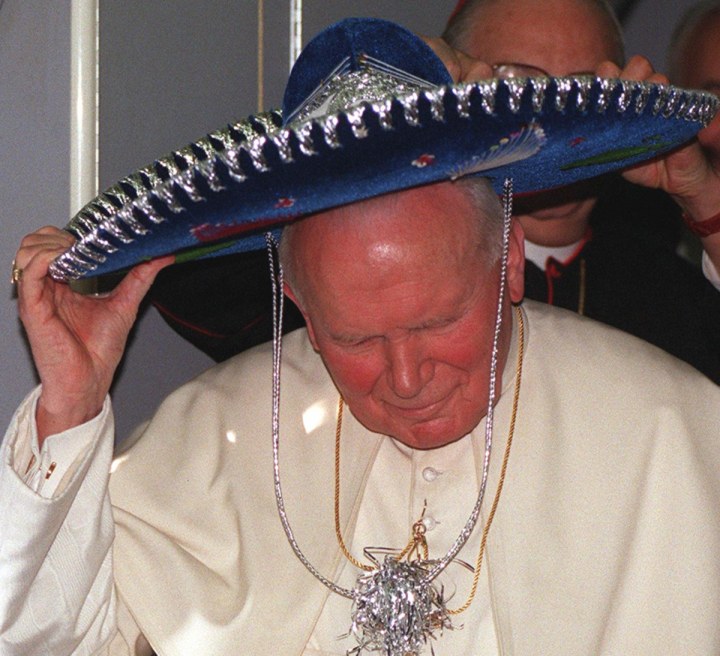 MASSIMO SAMBUCETTI | AFP
His popularity is beyond dispute. Named Person of the Year by Time Magazine in 1994, among Americans he remains the eighth most admired person in the world, according to Gallup. Anavid football (soccer) player, he was named honorary member of FC Barcelona, BV Borussia Dortmund, and Schalke football teams — and also an honorary Harlem Globetrotter!
John Paul II's exposure to the faithful set the precedent for future traveling popes. These days we're used to seeing popes touring around the world, but a pope traveling outside Rome was, for centuries, rather exceptional. During the first 500 years of Christianity, popes would only leave Rome if forced to — most of the time, when sent into exile by imperial authorities. In fact, exile seemed to be the rule during the early days of Christianity. Pope Clement I (the fourth pope, right after Peter, Linus, and Cletus) was exiled by Trajan, and then martyred by being thrown into the Black Sea around the year 99, according to apocryphal accounts. Pope Pontian (230-235) died in exile in Sardinia. Pope Cornelius (251-253) also died after a year of exile in Civitavecchia (just 80 kilometers away from Rome). Pope Liberius (352-366) was exiled to Beroea by Constantius II. But exile, it goes without saying, hardly counts as "traveling."
Make sure to view the slideshow below to discover 12 of Saint John Paul II's remarks on love, family, and marriage.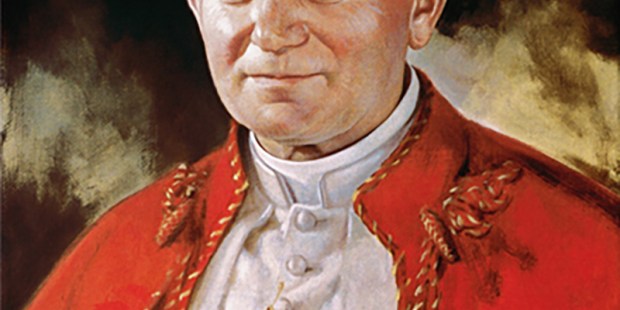 Launch the slideshow