Sacred art captures the prophet as truly at one with nature.
Pope Francis, along with the leaders of the Roman Catholic Church, the Eastern Orthodox Church and the Anglican Communion, has issued a joint statement calling for the world to make the safeguarding of the planet a priority. Perhaps St. John the Baptist should be enlisted as an additional messenger of the conservation cause.
There is so much imagery from the distant past that shows the prophet truly at one with nature. This was often during times when the wilderness was thought to be the opposite of "civilization"– the original meaning of which goes back to townspeople being less barbarous than others.
Whether seen in the wilderness or in more "civilized" settings, the Baptist is always friendly to animals. The lamb is most closely associated with him, mostly because it is the symbol of his cousin, Jesus. In this painting by the 17th-century Spanish artist Murillo, there is a look of profound tenderness — although the lamb looks more like a sheep. At later stages in St. John's life the wildlife becomes more exotic, as in this French stained glass from 1510 that shows him praying in the desert.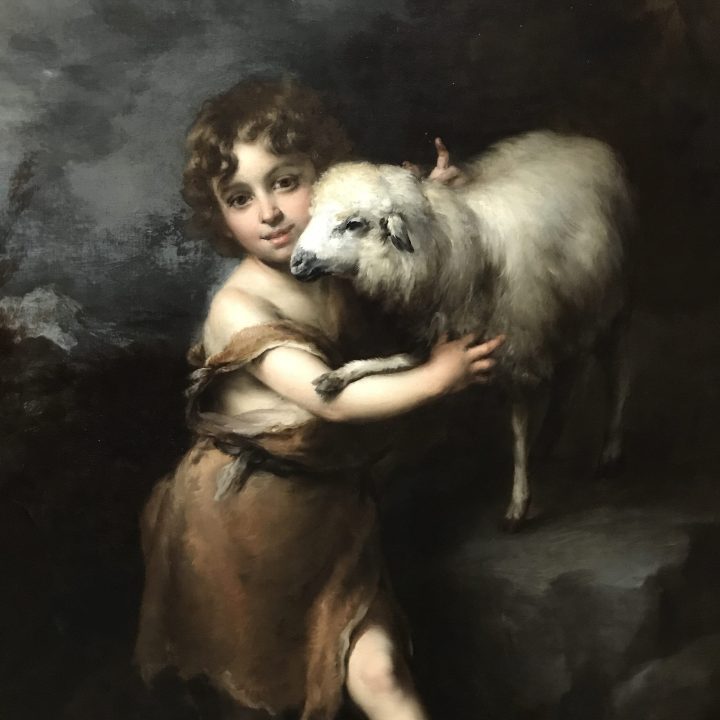 Photo by L. de Guise Courtesy of the Victoria and Albert Museum
Whatever the setting, St. John the Baptist is always at one with nature, even when there is a leopard and what appear to be a waving lion nearby. The attribute that is missing more often is the long-staffed cross that was his other childhood accompaniment.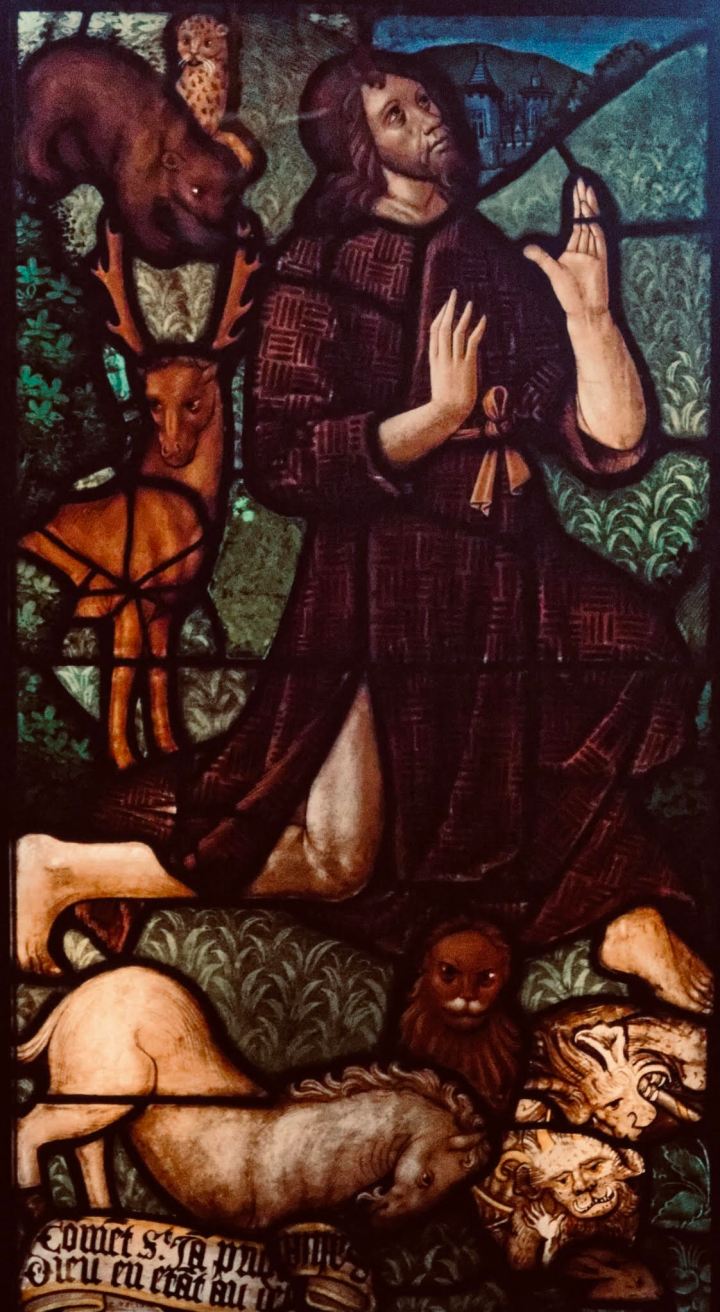 Photo by L. de Guise Courtesy of National Art Gallery, London
The virtual Museum of the Cross
The Museum of the Cross is the first institution dedicated to the diversity of the most powerful and far-reaching symbol in history. After 10 years of preparation, the museum was almost ready to open; then came COVID-19. In the meantime, the virtual museum has started an Instagram account to engage with Aleteia readers and the stories of their own crucifixes: @crossXmuseum