Let World Food Day, and some saintly examples, inspire you to eat better and take things in moderation.
As Christians we are called to care for our bodies, be mindful of what we eat, and to cherish God's creation — themes that will be highlighted on this year's World Food Day, which falls on October 16.
This year's theme is "Our actions are our future — Better production, better nutrition, a better environment and a better life." As individuals we can play our part by eating more responsibly, by avoiding processed foods, perhaps not eating quite so much, and finding ways to help those in need of a meal.
While it's pretty easy to feed a vulnerable neighbor or help out at a soup kitchen, it's not always easy to eat as healthily as we should. After all, the myriad of sweet treats and fast foods available to us can be so tempting.
But there are a few patron saints of food and drink whom we can call upon to not only help with our cooking skills, but to aid us in developing healthier eating habits and doing everything in moderation. So if you find yourself indulging in too much bread, sweets, coffee, and more, check out the saints who can help.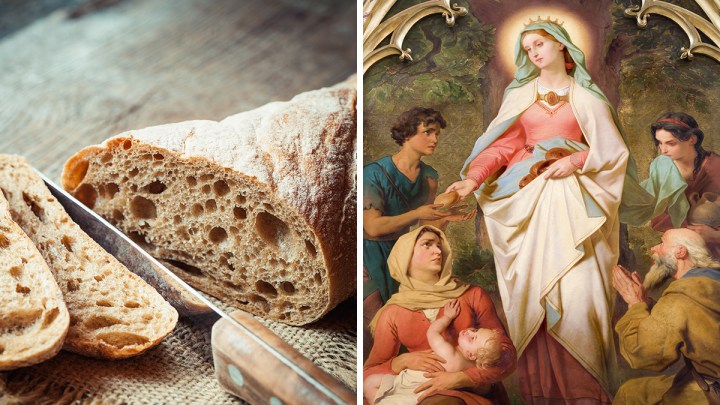 Launch the slideshow