Kids don't have to stop you having a touch of romance!
My husband and I had a recent at-home date night that was a complete flop. So, naturally, I had to write about how to perfect "the autumn at-home date night." Perhaps it will help you, the reader, but selfishly, I hope it reminds me of what not to do next time we plan a date night.
Everyone says it's important to "date your spouse" and I agree. But leaving the house without children for a few hours is hard when you have little ones. I would guess it's also difficult when you have big kids, but I don't have personal experience with that yet.
If it's hard for you to leave your children for whatever reason (finding good babysitters, the cost, children with special needs, very young infants), it can make having a date night out a planning nightmare.
So schedule a date ASAP, but take away the headache and the expense by staying in with these hard-won tips.
Prepare your expectations
This will not look like a date night pre-kids. There will be interruptions that add to and take away from anything you have planned. This was our first mistake recently. The baby refused to sleep at his normal bed time, so what we thought would be a baby-free conversation about our shared hopes and dreams for the future over fancy cheese and beer ended up being delayed and stress-filled due to sad shrieks coming from upstairs.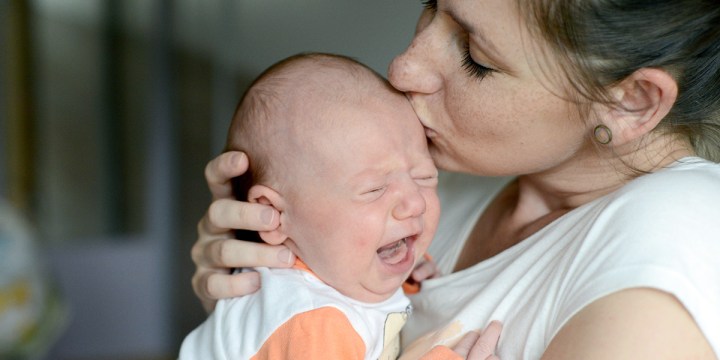 Shutterstock
Break it up
Your date might be 40 minutes a night over three nights, and that is okay. If that is how long it takes you to finish your conversation or the movie you started on date night 1, and also get to sleep at a reasonable hour, then make it happen. It just so happens that this is how we salvaged our date night. We had the conversation we were hoping to have in shorter segments over the next few nights, for the 30 minutes when the kids were still asleep and we were still mostly awake.
Find ways to make the date special
Since you don't have the luxury of being in a different environment to make the night different, make sure you do something to help the night (or nights!) stand out. Get a fancy snack you both enjoy, or order in takeout. Use your nice dishes or glasses. Make a new fall drink, light a candle. Put your screens away. Brainstorm a few topics that you would like to talk about regarding your relationship (this little book would be perfect), and be aware that one or both of you might default to talking about your kids. Decide together on a time limit for kid talk, then turn the conversation to your relationship or shared interest.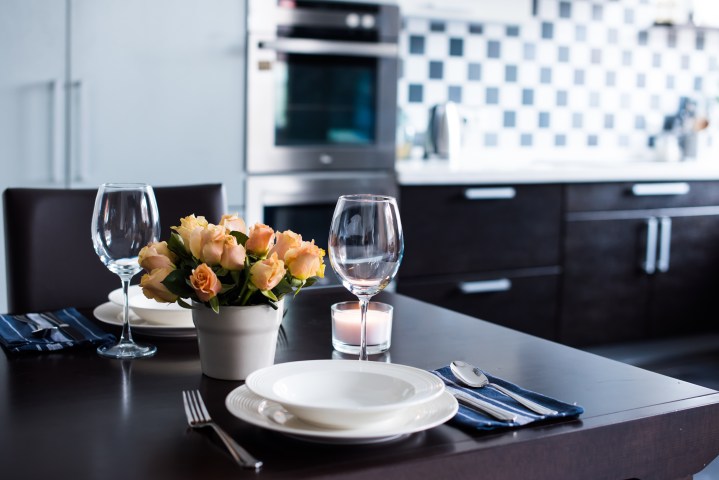 Daria Minaeva | Shutterstock
Have a Plan B and C
So many things could end up differently from what you expected. This is true of any date, so honestly, this is not a bad idea for every date you plan for the rest of your life. However, throw kids into the mix, and you have a special kind of unpredictability. The themed date box you ordered for the occasion might not come in time. The movie you thought you would watch might just seem too cerebral/too silly/too whatever and not fit the mood of the evening. Unexpected nightmares might awaken the child who usually sleeps the longest and best. If you've already thought of a way to salvage the date (hey, the internet's down, let's go look at the stars instead), it helps everyone. 
Try the naptime date
If a weekend afternoon is a better time for everyone than an evening, why not attempt it? Sit outside with a baby monitor close at hand, and enjoy a special few moments or activity together. 
So get out your planner and find a date that works and mark your calendar. Then decide on a good Halloween thriller to stream, and get the ingredients for your rum and pumpkin milkshakes. On date night, get everything set up, help the kids play hard outside to get them nice and tired, and ask the Holy Family for the grace to have a good evening. And if nothing goes as planned, you can try again another night soon. All is grace. Happy date night!