The Polish saint's pearls of wisdom are needed more than ever.
The teenage years bring such a mix of emotions. While your kids are excited to become young adults and fend for themselves (to a degree!), it's also a daunting time for them as they begin to appreciate what the future has in store.
Of course, there's also the whole gamut of emotions that comes with building their own identity — it can be a great source of stress, only magnified by social media.
As we celebrate the feast of St. John Paul II today, we are reminded of his powerful words from decades ago. They resonate just as strongly today and are both inspirational ad comforting for today's teen.
So if you know a teen in need of some encouragement wrapped in love and faith, take a look at these timeless quotes from the Polish saint, whose strong relationship with young people makes him the perfect spiritual mentor: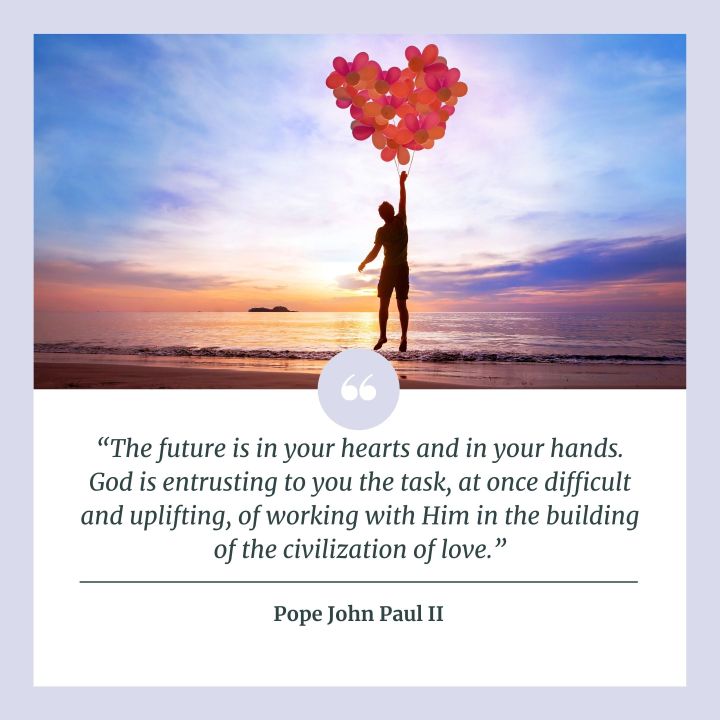 Launch the slideshow