Jesus tells us what is most important in life.
The Gospel for this Sunday is from Mark.
1. The Most Important of the 613 Commandments
According to Jewish tradition recorded in the Talmud, there are 613 commandments (the so-called mitzvot) that took shape over the centuries. Some of them were already in force at Jesus' time. Of the several hundred rules of life, Jesus says what is most important.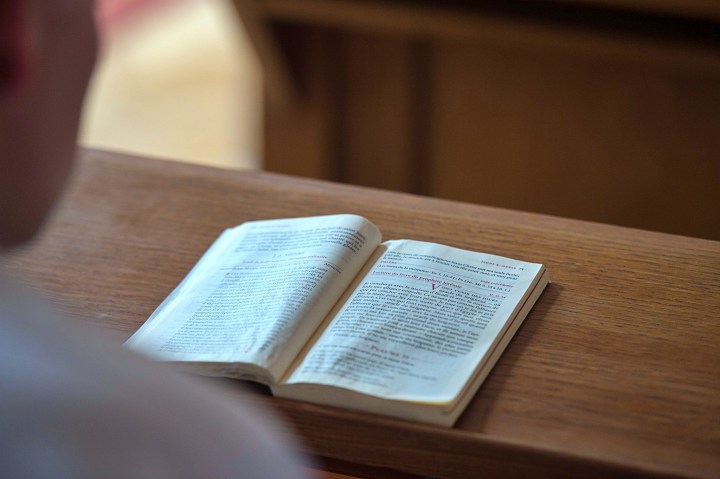 Photo Courtesy of episkopat.pl
2. Key Words
Hear, O Israel!
In today's gospel – one of the best-known passages in the Bible — the famous "Shema Israel" — is quoted. In this passage, the commandment to love God and one's neighbor as oneself is preceded by another commandment: Listen!
Listening is so important that St. Paul writes that even "faith comes from what is heard, and what is heard is the word of Christ."
The Lord our God is Lord alone!
You shall love the Lord your God with all your heart,
with all your soul,
with all your mind,
and with all your strength.
Jesus is talking about four aspects that, together, indicate the human person as a whole, rather than just portraying a person's separate parts.
In the Bible, the heart represents the source where all decisions and actions originate. It is not synonymous with emotion, as it has become in today's culture.
The soul (psyche) is synonymous with the spiritual realm. In the Greco-Roman culture of Jesus' time, the soul could consist of many parts, from biological to emotional and intellectual functions.
Mind stands for our way of reasoning, which should be animated by love for God. This is not found in the original Hebrew "Shema," and Jesus, by adding it, shows the value he places on loving with the mind.
Strength, "meodeka" in the original Hebrew, means, among other things, loving with what one possesses.
Importantly, it is emphasized everywhere that love for God cannot be half-hearted, but God must be loved "with all your heart, with all your soul, with all your mind, and with all your strength."
You shall love your neighbor
Right after loving God, the most important thing is to love one's neighbor. That is, the person who is close by. Sometimes it is easier to love the someone who is further away.
As yourself
This is the most forgotten commandment. Jesus tells us to love ourselves. If we do not take care of ourselves, our body and spirit—our health, heart, mind, rest, nutrition, sleep—we are not fulfilling the commandment to love "our neighbor as ourselves."
3. Today
As we see, there are not two but four commandments in today's gospel: listen, love God, love your neighbor, and love yourself. Jesus points to these as the most important principles in life.