The month begins with big feasts and continues with incredible saints to celebrate.
November is the month devoted to the Holy Souls of Purgatory. It begins with the Feast of All Saints on November 1, so it is fitting that there are such exciting and beautiful feast days dedicated to the saints this month. Let's mark our calendars now as we plan out ways to celebrate some unforgettable feast days this November!
November 4 — Honor holy priests with St. Charles Borromeo
The patron saint of bishops, cardinals, seminarians and spiritual leaders, St. Charles Borromeo was born of noble lineage in northern Italy and by age 23 was already a cardinal! He authored reforms for The Council of Trent. In Milan, Charles attended to priestly education and closely cared for plague victims in 1576.
Since St. Charles is the patron saint of spiritual leaders, this is a wonderful day to honor your favorite hard-working priests! Why not drop off some baked goodies or a dinner to the rectory, or send a Mass card, or leave a gift with a thank-you note for the good shepherds in your life?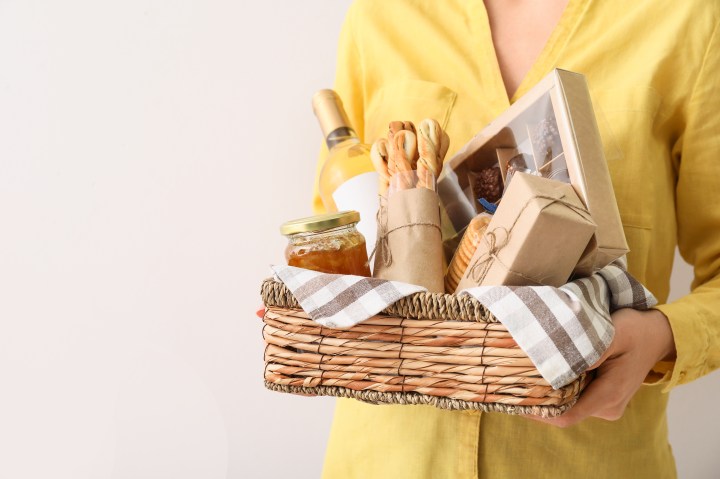 Pixel-Shot | Shutterstock
It's also a great day to send a donation to your local seminary, and most especially to pray for priestly vocations. Let us pray for holy, humble, zealous, and faithful priests to arise from the next generation. In the words of Charles Borromeo,
"How utterly divine it is to cooperate with God in the salvation of souls. This will entirely bring it about, that good priests will run and not feel burdened, walk and not fall faint, bring to birth and barely feel the torments. Let sorrows come, let labors come, let dangers come, together with poverty and infamy. Let there be the peaks of the highest mountains to conquer, let it be necessary to separate ourselves as far as possible from kin and our own home, let there be a parish to accept in the poorest and most uncomfortable places… they will not flee any of these but rather, like Christ's servant Andrew, they will go forth to meet the cross already so long desired."  
November 11 — Celebrate Martinmas with St. Martin of Tours   
Born in 336 in what is now Hungary, Martin served in the Roman army until he left to pursue the monastic life and eventually became Bishop of Tours. While he was in the army, he famously saw a beggar shivering with cold and used his sword to cut his own cloak in two … giving one half to the poor man. That night, Martin had a dream in which he saw Jesus wearing the half-cloak and telling an army of angels, "Here is Martin, the Roman soldier who … has clothed me."
Indeed, when Martin gave his cloak to the beggar, he was really giving it to Jesus himself. Martin left the army, and became a disciple of St. Hilary, then went on to become a miracle-worker, even raising people back to life from the dead through the power of Christ.
The feast of the great St. Martin became known as Martinmas, or the Mass of St. Martin, and was a day for having a hearty meal of choice beef or goose. Traditionally, adults and children would march outside after dark holding lanterns and singing holy songs.
Tomsickova Tatyana | Shutterstock
An exciting way to celebrate Martinmas with children is to have a delicious dinner and then head outside with paper lanterns or mason jars containing battery-operated tea lights: a powerful symbol of being light in the darkness. Why not lead the family outside to your favorite statues of saints or the Blessed Mother and sing songs together such as "Christ Be Our Light." It makes for an evening you won't soon forget!
Let us also give to the poor on Martinmas, especially if we are able to donate coats and clothes, remembering the generous act of St. Martin for the beggar. Happy Martinmas!
November 17 — Stop and smell the roses with St. Elizabeth of Hungary
St. Elizabeth was a queen who loved to serve the poor. Smuggling bread out of the palace for the poor and accosted by angry royals who demanded to see what she was doing, she opened her apron and out fell roses instead of bread.
This is a day for honoring the poor in the spirit of St. Elizabeth. Let us give alms, let us give bread. But let us also give roses. Let us pray a Rosary, with each prayer a rose given to Our Blessed Mother.
Perhaps there is a sad or suffering person in your life, or someone who is struggling to whom you could bring beautiful roses today in honor of St. Elizabeth. Save one for your home altar and leave a rose there with a candle in honor of the royal saint with the heart of gold.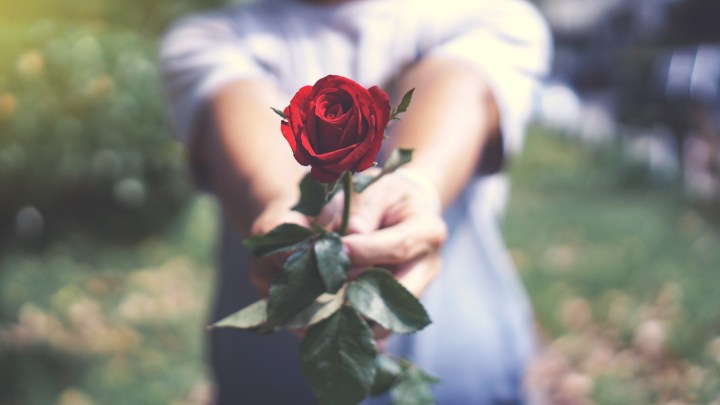 ilovephoto_KA | Shutterstock
November 22 — Sing with St. Cecilia
St. Cecilia sang to God in her heart on her wedding day and she has become the subject of poetry, art and music composed in her honor. How did she become known as the patron saint of music?
In a 5th-century biography of the saint it is written, "While the musicians played at her nuptials, she sang in her heart to God only" (cantantibus organis illa in corde suo soi domino decantabat).
In honor of St. Cecilia, play some Gregorian chant today, or sing your favorite hymn.
November 30 — Pray the Christmas Novena with St. Andrew 
Andrew was the first-called of the apostles and brought his brother Peter along with him. He is the patron saint of Scotland, famous for dying on an X-shaped cross, finding himself unworthy to die on a cross in the same way as Christ. The first day of Advent this year is the First Sunday of Advent, November 28, 2021. St. Andrew's Christmas Novena begins November 30.
The prayer "O Bona Crux" (O Good Cross) was composed by St. Andrew in anticipation of his death, "O good Cross, made beautiful by the body of the Lord: long have I desired you, ardently have I loved you, unceasingly have I sought you out and now you are ready for my eager soul. Receive me from among men and restore me to my Master, so that he who, by means of You, in dying redeemed me, may now receive me. Amen."
Many years later, St. Charles Borromeo was inspired by St. Andrew's desire for the cross. St. Andrew's holy example is enduring and timeless.
Let us invoke his assistance in our spiritual growth as we pray The St. Andrew Christmas Novena beginning November 30 and leading up to Christmas Eve, as it is known as a miraculous novena and is a wonderful way to be sure to keep Christ in Christmas in the midst of the busy Advent season. Traditionally, this prayer is prayed 15 times each day for the duration of the novena. It is beautiful and life-changing in its effects.
May the saints of November abundantly bless you and your family!