"God doesn't call the qualified," says author Kelly Mantoan. "He qualifies the called."
What can God do in your life with one Bible verse a day?
Subscribe to Aleteia's new service and bring Scripture into your morning:
Just one verse each day.
Click to bring God's word to your inbox
I first met Kelly Mantoan, Catholic author, blogger and inspirational speaker, several years ago in the back of a church vestibule. We were both trying to soothe our fussy toddlers. Kelly had Teddy on her hip as she stood beside Fulton, her then 4-year-old in an electric wheelchair. Mass was going on in the next room, so she was red-faced, trying to curtail her laughter. Apparently, the bright-eyed preschooler had cracked a joke – something I've come to learn, he does often. And since joy is contagious, I caught a much-needed dose.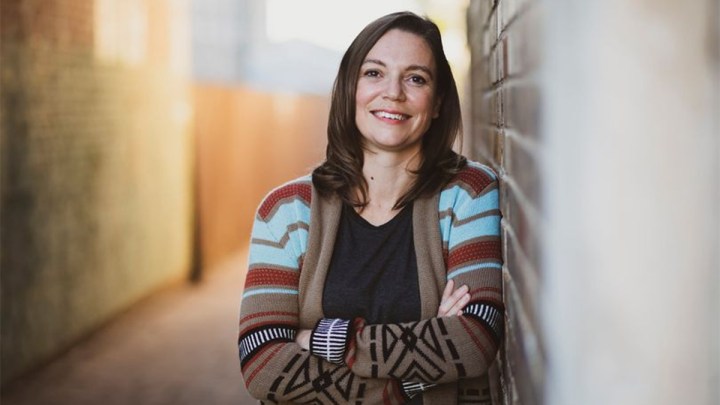 Photo Courtesy of Kelly Mantoan
"Maybe parenting my own special needs son could look like that," I thought to myself, "Maybe, life might actually be … fun."
I looked down at Simeon, my child who had been diagnosed a year before with Noonan's syndrome, a genetic condition that causes a wide array of challenges – challenges that over the years have proven to be mild (hernia surgery, extra ear infections, digestive issues). But I didn't know at the time that our diagnosis would prove manageable. All I knew is that I was scared, and it was so good to hear the sound of a mom and her beautiful son (who happened to have some serious "special needs") laughing together.
I never caught up with Kelly in person again as she had been visiting from out of town. I did, however, become a huge fan of her blog This Ain't the Lyceum, where she shares wit and wisdom from her journey of raising a large Catholic family, which includes her three older "typical" kids, as well as Fulton and Teddy, her two youngest sons with spinal muscular atrophy (SMA), an often life-threatening genetic condition that leaves them physically disabled.
Over the years, I've read Kelly's blog and early books for homeschooling advice and was delighted when she launched the apostolate Accepting the Gift, a resource that supports Catholic families who have children with disabilities. So when Kelly recently released her latest book, Better Than OK, I downloaded it onto my Kindle. I happened to read it during a week in which I suffered a devastating professional disappointment and it made me realize that Kelly's wisdom about the stages of grief after learning of a diagnosis applies to many things in life. I also learned a lot from her tips about the ways a person can support a family with special needs – something I was pretty clueless about.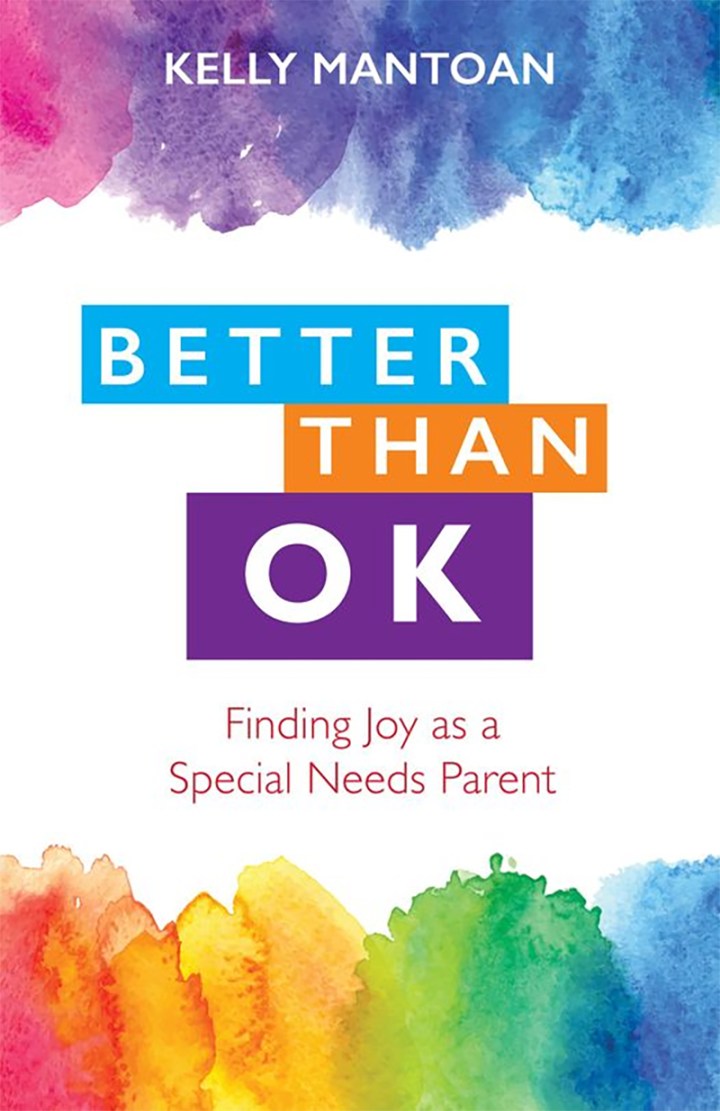 Photo Courtesy of Kelly Mantoan
Reading Kelly's story prompted a few more questions – a great excuse to track her down on the phone after all these years. By an act of divine intervention, our kids left us alone long enough to catch up for a few minutes …
Sarah: What do you hope to accomplish by sharing your family's unique journey?
Kelly: I hope that other struggling parents will see that they don't have to live under the dark cloud of their child's diagnosis. Their family can live a happy, "normal" life, even if it's a life completely different than what they envisioned for themselves. I want parents to understand that their child is not necessarily suffering or living a less than ideal life simply because he or she has a disability.
Sarah: Who do you hope this book will be embraced by?
Kelly: I believe it speaks most specifically to parents facing a new diagnosis for a child or those still struggling following their child's diagnosis. But I hope more people will pick it up in order to better understand and help families with Special Needs children and adults and consequently be motivated to do more for these families at their parishes and in their communities.
Sarah: What advice would you give a parent who feels "stuck" in one of the stages of grief? Say anger or depression?
Kelly: Find community; either a supportive Catholic or Christian community who can cover you in prayer and walk with you spiritually, or a community related to your child's diagnosis who can introduce you to adults living with your child's condition or more experienced parents who can relate to your struggles. If sharing in a safe supportive community does not help, professional counseling is the next step or should perhaps even be undertaken in conjunction with community outreach if you've been stuck for a long time.
Sarah: You mention that your three older "typical" kids often offer the best perspective on your youngest two with special needs. Can you share an example of their wisdom?
Kelly: I think it was just in their childlike innocence of accepting Fulton and Teddy. They never saw anything wrong with either of them and even now that they're all older they just treat them like typical siblings. Most kids, and adults, want to treat Fulton and Teddy differently; either talk down to them or become impatient with them, but they have all the usual sibling squabbles and fun with Addie, Byron and Edie. So I don't know if it's 'wisdom' I get from them now so much as they provide a good example of how people should interact with disabled children and that makes me happy and proud.
Sarah: While you're clear about the hardships you've faced, you also paint a picture of the fun your family has because of – not in spite of – your sons' special needs. You've mentioned wheelchair races; any other examples you want to share?
Kelly: We've taken some long road trips because flying, even when we can afford it, is scary when faced with the possibility of their power chairs getting damaged by an airline. We can't risk arriving somewhere and one of their chairs being inoperable. So we drive, and for the majority of the time, it's fun. I like planning road trips, the kids ask to go on them. It's harder than flying in some ways, but we enjoy a lot of the time on the road, staying in hotels, and the funny stories we acquire along the way.
Kelly Mantoan's book Better Than OK was released by Our Sunday Visitor on October 8, 2021.