Major Owen Sisbarro credits "God's divine influence and direct communication" with carrying him through his toughest days.
Owen Sisbarro joined the Marine Corps in 1995 after graduating from Columbine High School in Littleton, CO. He served 26 years in multiple job specialties — Infantryman, Force Reconnaissance Marine, heavy lift helicopter pilot, and most recently Forward Air Controller/Joint Terminal Attack Controller. He left active duty in 2017 to join the reserves and pursue a career as a physician. He will officially retire from the US Marine Corps Reserves in January 2022. A father of two, he currently live in Alexandria, Virginia, with his wife Sharon, where he is now a third year medical student on his OB/GYN rotation.  
Sisbarro was raised a Catholic and shared with Aleteia about the central role his Catholic faith has played in his life, particularly as a Marine and a husband.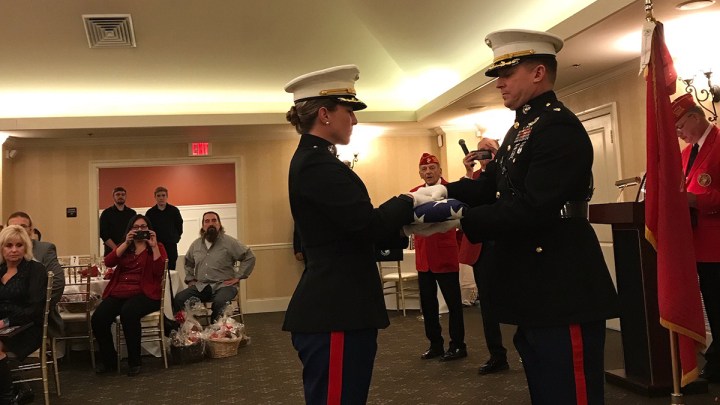 Photo Courtesy of Major Owen Sisbarro
Aleteia: Did your faith play a part in your choice to serve in the military? How did your Catholic faith help you through your deployments? 
Sisbarro: My faith didn't necessarily drive my decision to serve in the military, but it certainly guided me throughout my career. I did tours in Kosovo, Iraq, and Afghanistan. While deployed in harms way, my faith played a central role in my decision-making as well as being a source of strength that enabled me to overcome difficult situations. This taught me the importance of prioritizing prayer every day and whenever I was able, to attend Mass.
Your wife Sharon is also in the military. What are the challenges to being a dual military couple? How has faith helped you in your marriage?
There are many challenges to being a military couple. The biggest was definitely having to deal with involuntary separations from my wife. There was also the challenge of keeping our military lives separate from our marriage. The military is not a 9 to 5 job — it's a way of life, and there are aspects of it that need to remain out of a marriage so that a man and woman can engage in their vocation of marriage the way that God intended. Like all couples, we've had our struggles, but placing our faith first and foremost in our lives has truly enabled us to properly prioritize all other aspects of our lives. This has made glorifying God through our marriage, and every other aspect of our daily lives, possible. 
Can you share a story where you experienced the Lord's provision, protection, or love? 
While I was deployed to Afghanistan, I had a difficult time. Whenever I got the chance, I attended Mass. During every Mass, I truly knew that God was speaking directly to me through the readings, the Gospel, and also every homily. That feeling of His divine influence and direct communication with me carried me through that deployment and also showed me that He has a plan for everything in our lives.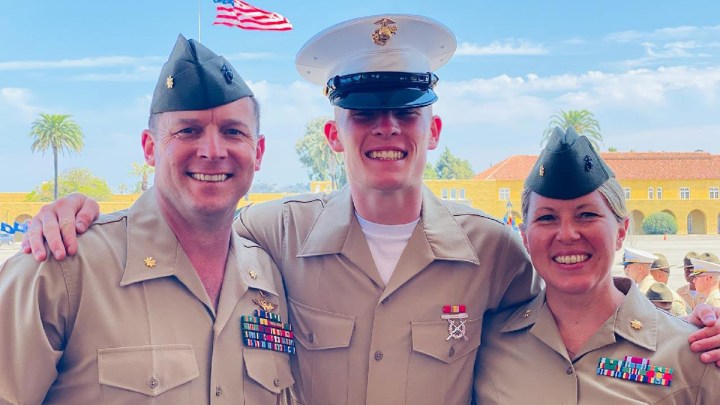 Photo Courtesy of Major Owen Sisbarro
How do you think your faith will guide your new mission as a physician in the years to come?
My faith is at the center of everything now, more than ever. Luckily there are ethical and religious directives put out by the USCCB that help clarify things for physicians and other health care professionals. The most important part for me to keep everything in order is that I'm trying to follow in Christ's footsteps as a healer. I can't think of a better professional role model than that.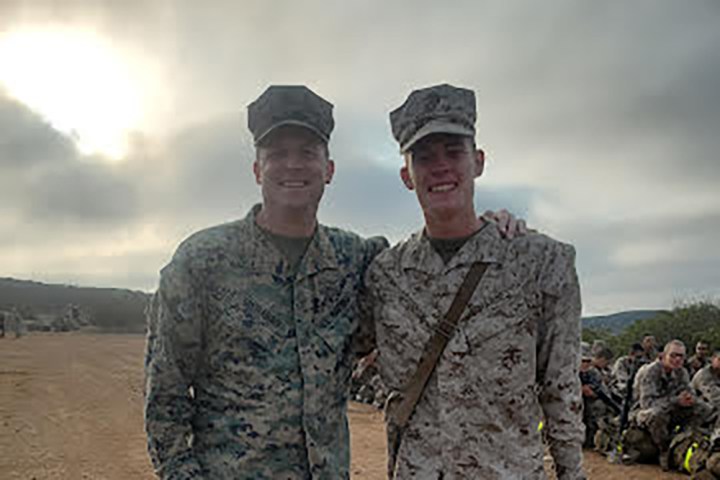 Photo Courtesy of Major Owen Sisbarro
What is your favorite prayer? And do you have a favorite saint?
My favorite prayer is definitely The St. Michael Prayer. I say it many times each day.
As for a favorite saint, that's a difficult one to answer… I pray for the intercession of so many saints on a daily basis for different things. Around my neck, I wear the crucifix flanked by the medallions of St. Joseph, Our Lady of Lourdes, St. Padre Pio, St. Francis of Assisi, St. Michael, and St. Raphael. Each of these saints, along with many others, guide me daily in the different aspects of my life.