Their daily lives are weighed down, but today, they pray in the footsteps of St. Francis.
Michel, Louis, Véronique, Dalhia, Aloïs … five people on pilgrimage in Assisi with Pope Francis. Their daily life is weighed down with various trials, but today, as part of the World Day of the Poor, they are in prayer in the footsteps of St. Francis, with the Pope named Francis.
These five are among the 500 who are in Assisi on November 12, coming from all over Europe, assisted by various social programs of the Church.
They are part of a French and Swiss group who spoke with I.Media about their joys and expectations.
Michel: I have a lot of respect for St. Francis.
At 45, Michel reflects that he's had a complicated life. He suffers from schizophrenia and receives hospital care. He was a drug addict for 35 years. "I am sober now," he explains. A few months ago, the man had a very simple experience which brought him into contact with the Magdalena Association [an association that helps prostitutes and people living on the streets].
"I was in a supermarket and offered to help a young woman carry her bags. She was a volunteer in this association and suggested that I come." In doing so, Michel discovered a brotherhood and rediscovered the faith. "I was baptized but not necessarily a practitioner. When that happens at 44, it feels weird," he admits.
He shares that he's happy to have come with the Marseille group to the city of Assisi to meet the Pope. "I have a lot of respect for Saint Francis who could have lived among the bourgeoisie but who gave up everything."
If he had a word to say to the Pope it would be: "Pray to soothe the souls of those who suffer."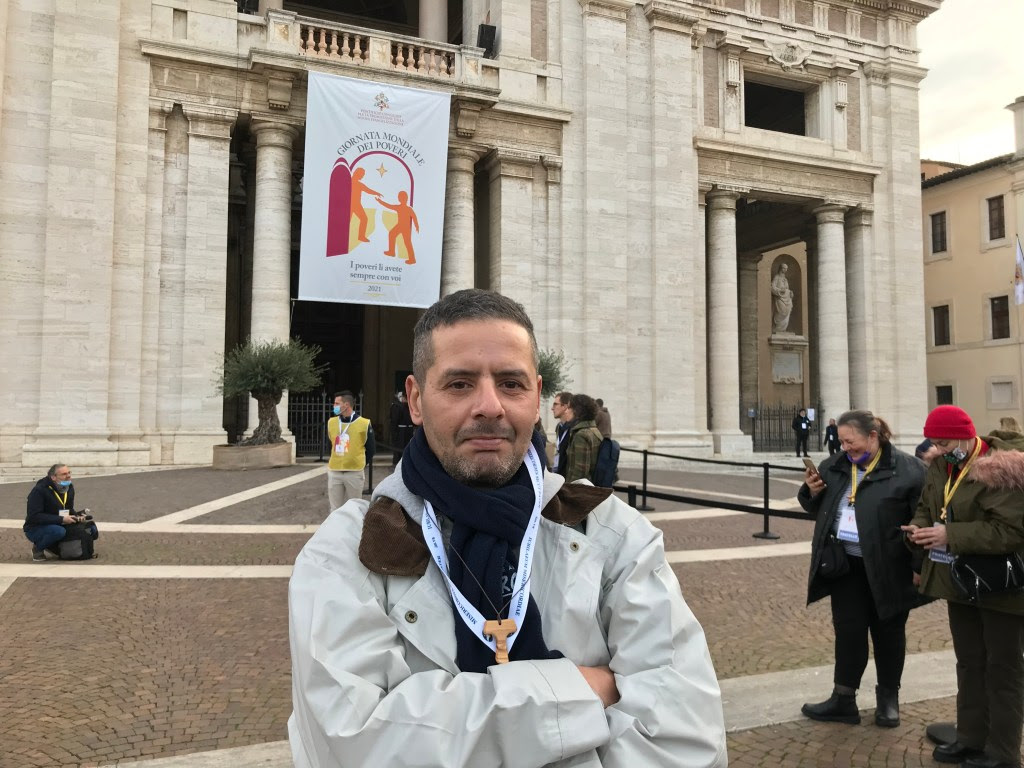 Louis: A pilgrimage of renewal
A former homeless man in Paris, Louis began traveling with the Fratello Association. It must be said that his meeting in 2016 with Pope Francis via the association marked a turning point in his life. "I come to re-awaken the event that I experienced [with the Pope]," explains the 54-year-old. "In fact, after that meeting, I found a job again. I am a driver.
If he had one word to say to Pope Francis: "I would ask him for a blessing for all human beings."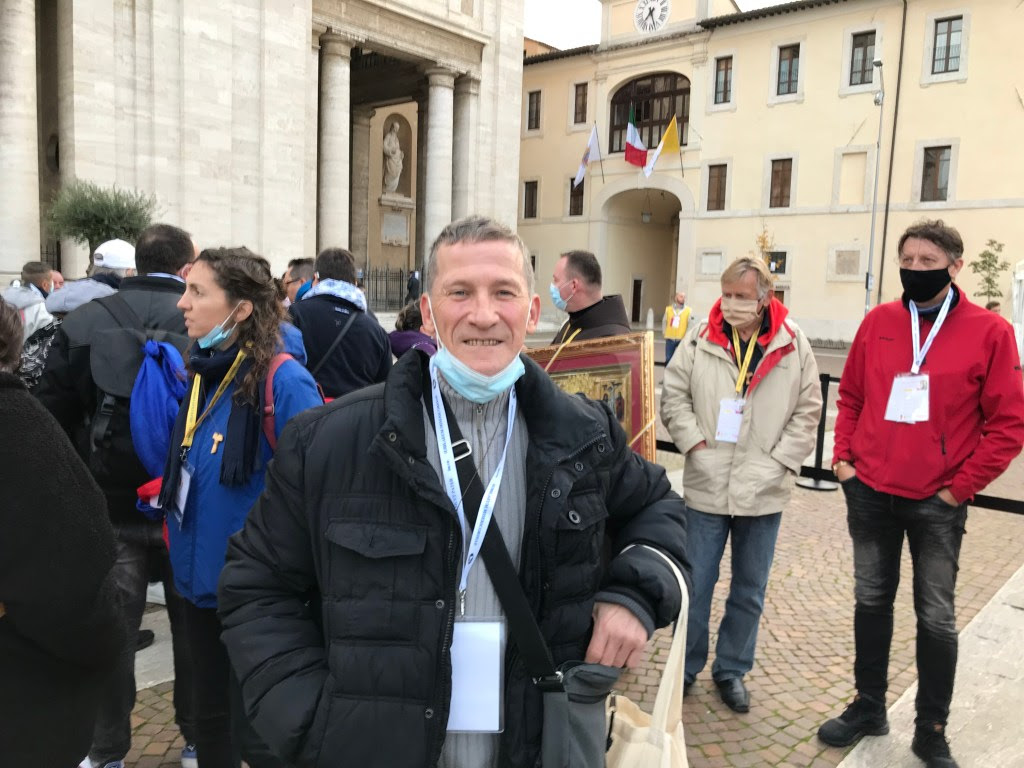 Véronique: We are his little ones
Sitting next to Jean, Dalhia and Michelle, Véronique recounts with a smile the 24-hour bus ride that her group, the Association for Friendship, had to endure to come and meet Pope Francis.
"We have already come to see him with Fratello. Each time it is a great adventure," she explains. For her, it is an opportunity to find God. "He told us that when there are two or three of us praying, God is in our midst… With Fratello, it's communion, we have tears in our eyes," Dalhia says. "It is the simplicity of the Lord. We are his little ones and we want the light to come and reflect our souls."
If Veronique had a word to say to Pope Francis: "I have a letter from Mother Teresa's Missionary Sisters of Charity to send him. What about me? A smile… my prayers and his blessing."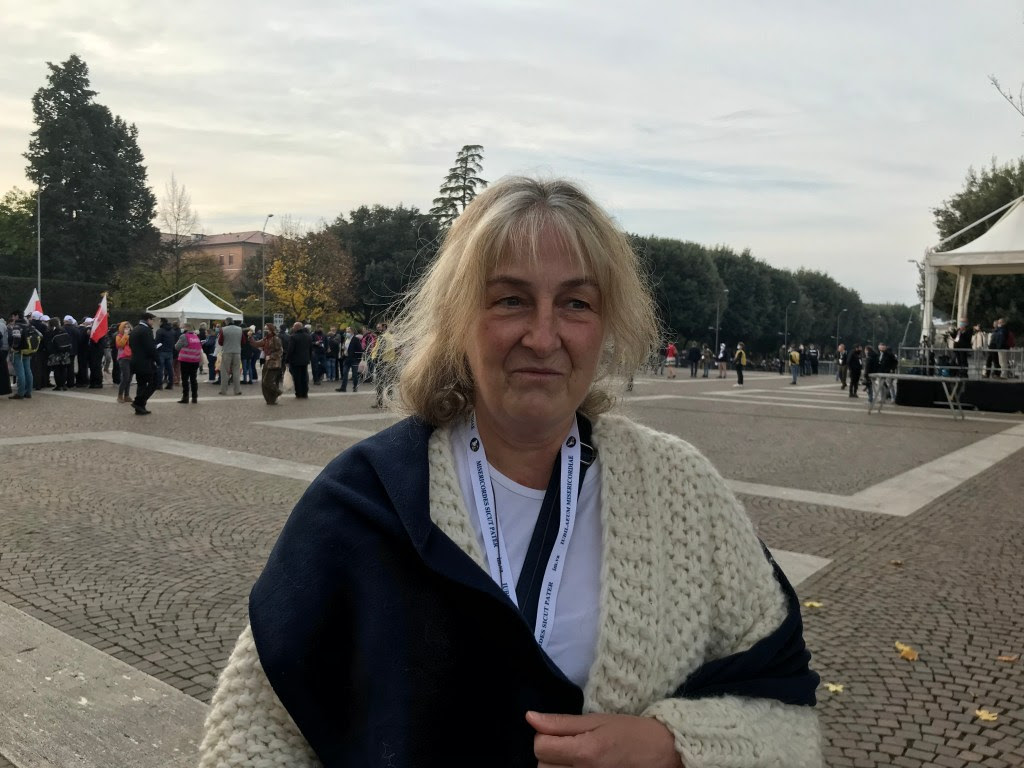 Aloïs: Coming here is light after a difficult year
Aloïs is Swiss and came with a group from the canton of Vaud and Neuchâtel. Among them, people in precarious situations, psychologically fragile, alone, or just released from prison. "I contracted a serious illness in my youth by eating wild strawberries, echinococcosis, like jaundice," says the 65-year-old man from Leysin. "They removed half of my liver," he continues, confiding that he had a relapse recently. Widowed in 2008, he has just gone through a new ordeal last February with the death of his father. "Coming here is light after a difficult year. With faith, with Fratello, a path opens up. I have been waiting for this moment for a long time.
If he had a word to say to Pope Francis: "May he pray for the poor, those who cannot get up, those who are in hospital and in pain."