More than 33,000 Aleteia readers sent their prayer intentions to the altar at a Monastery founded by Teresa of Ávila, and were remembered at Mass on November 10.
On All Souls Day, Aleteia offered our readers the opportunity to share their prayer intentions for their loved ones with the Monastery of the Incarnation in Avila, where St. Teresa of Jesus was the religious superior.
During Holy Mass on November 10, the Carmelite nuns placed in God's hands the 33,000 prayer intentions received.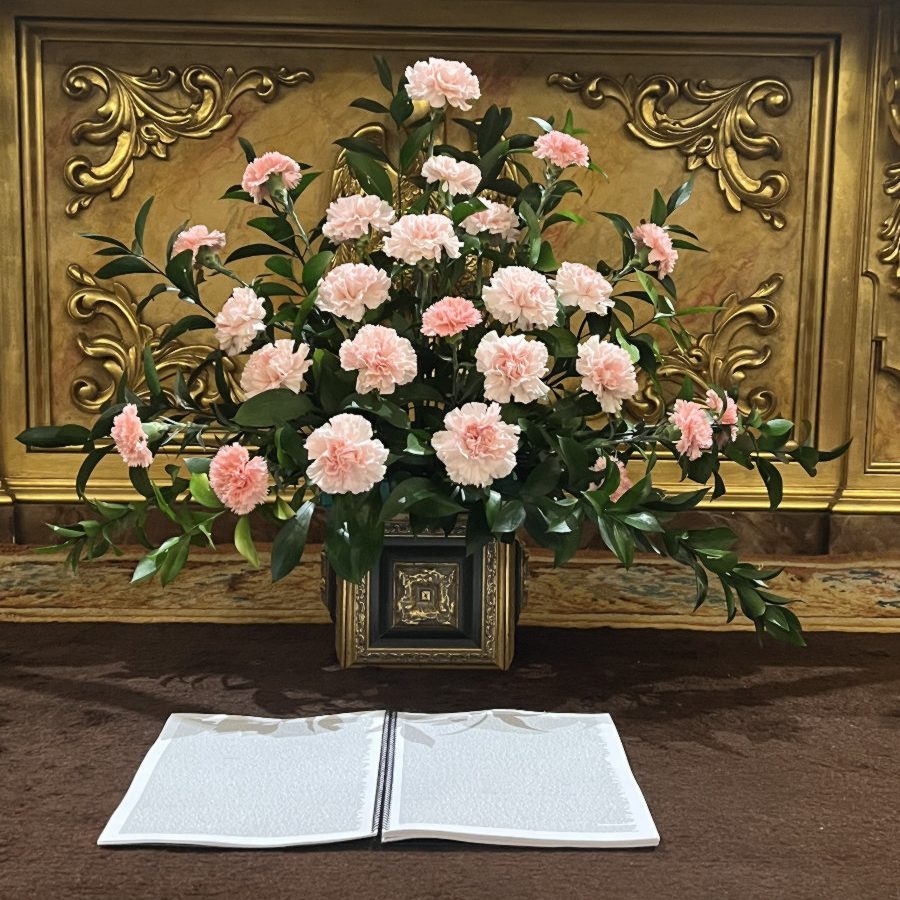 Matilde Latorre
At 8:30 in the morning—on behalf of Aleteia—our collaborator Matilde Latorre delivered a book containing each of the prayer intentions sent by readers from five continents, in several languages.
Father Juan José Arrieta, L.C., presided at the Mass. The book of intentions was placed at the foot of the altar during the Eucharist.
Father Arrieta mentioned the special intention for this Eucharist at the beginning of the celebration, in Spanish and Italian, underlining the power of prayer to unite everyone, despite physical distance.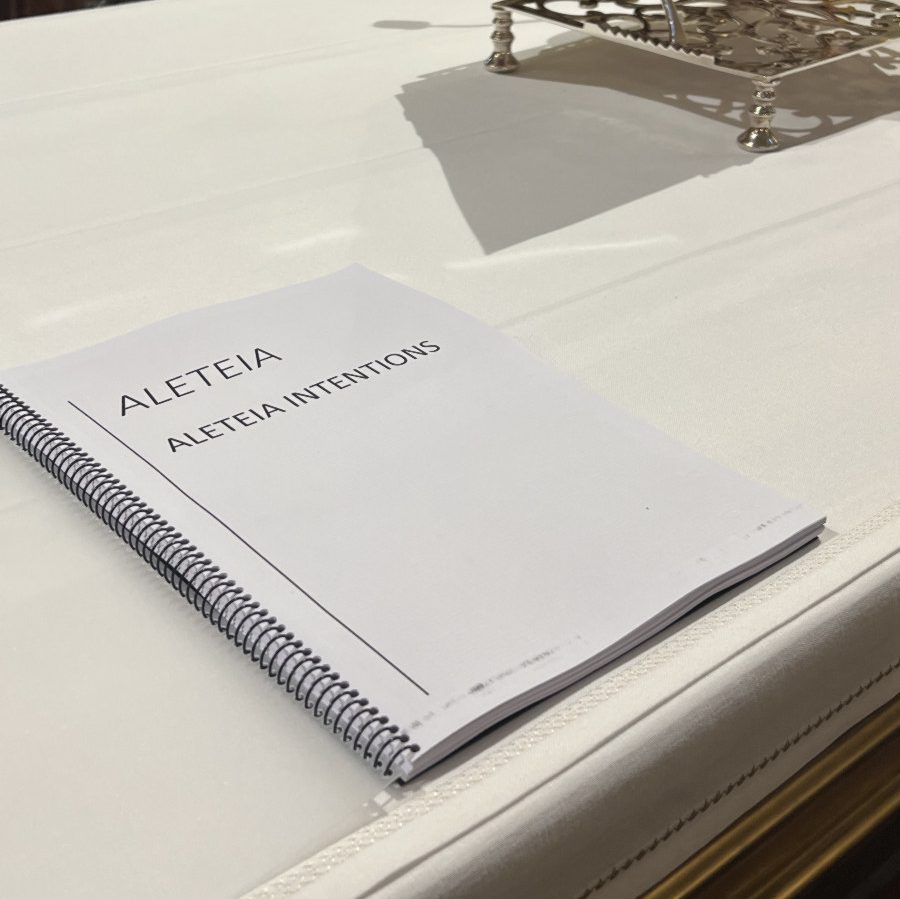 Matilde Latorre
At the feet of the Virgin
After the Eucharist, Father Arturo Díaz, L.C., chaplain of the Monastery, gave the book to the Carmelite nuns, which was welcomed by the sisters.
The volume was taken by the Prioress of the Monastery, who, as she explained from behind the grill, has now placed it at the feet of the Virgin of Clemency.
This image of Mary was brought by St. Teresa of Avila to this very monastery, when she was appointed prioress. The saint enthroned the Virgin there.
A few months later, the Virgin manifested herself to Teresa with these words: "All that is presented to me will be presented to my Son."
This venerable image cannot be visited by the public, since it is within the enclosure of the Monastery. But each day, the sisters go to her, to bring her the intentions of those who ask for prayer. This is where the intentions of Aleteia's readers are today.
In the following video, you can hear the prioress offering her message to our readers.
"We are thrilled to have received these more than 33,000 intentions from Aleteia; do not doubt that we will place them every day at the foot of the Tabernacle and at the feet of Our Lady of Clemency," explained the Mother Prioress.
"She promised St. Teresa to present all the petitions made to her Son in this monastery of the Incarnation. May God bless you and we commend you with all our souls," the Carmelite nun concluded.