Rachel Perry, the driver's wife, says "he certainly had some guardian angels looking after him."
Rachel the wife of David Perry, the heroic cab driver who managed to prevent a terrorist attack in central Liverpool this past Sunday.
A passenger getting into David's cab asked for a ride to Liverpool Cathedral, where Remembrance Sunday was being celebrated. The ceremony was a tribute to veterans, including some who had recently served in Afghanistan and Iraq. Security protocols limiting access to the event created a massive traffic jam across the city. The passenger eventually asked Perry to reroute and take him to Liverpool Women's Hospital instead.
It was then when Perry first suspected the passenger might have been intending a terrorist attack. The young driver reacted quickly: the moment they reached the hospital, he locked the passenger inside the car. Perry's only protection was the plastic panel separating the driver's seat from the back seat, and it was just a matter of seconds before the terrorist would go forward with the suicide attack. Perry managed to get out of the car a split second before the vehicle exploded.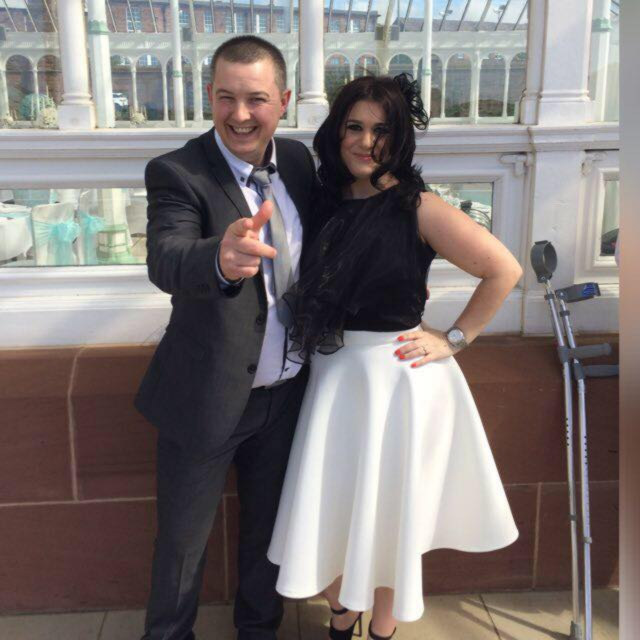 Viral | Rachel Perry | facebook
Rachel Perry, the heroic driver's wife, posted a message on Facebook the day after the attack. The message, originally addressed only to their friends and acquaintances, was also shared by the company her husband works for, One Call Taxis. In it, she claims she is convinced God kept her husband safe: "the explosion," she writes, "happened whilst he was in the car and how he managed to escape is an utter miracle. He certainly had some guardian angels looking over him."
"An utter miracle"
In her message, Rachel Perry also included a thank-you note for all the professional personnel who cared for her husband, as he received immediate medical attention and protection from police officers: "I would like to thank the amazing staff, doctors and nurses at the hospital; you were all amazing. And also to the police officers and detectives who have been looking after us. We are so thankful."
Her Facebook post also included a brief request for consideration from the media: "To the reporters who knocked on my door at 10:00 p.m. last night: have some respect! The most incomprehensible thing has happened to us and we just want to be able to deal with this situation as best as we can"
A prayer request
Rachel Perry significantly ended her message with a simple yet meaningful prayer request so that "this doesn't happen to anyone else."
David Perry's heroic gesture can be seen in detail in this video: