New strain of Covid detected already in Italy. Last year he made a private, surprise visit to the Immaculate Conception.
In order to avoid gatherings and the risk of contagion, Pope Francis will not perform the traditional homage in public at the Spanish Steps on December 8, the feast of the Immaculate Conception.
He will instead make a "private act of devotion," announced the Vatican press office on November 27.
This decision comes amid concerns about the evolution of the pandemic. On November 27, the first patient with the Omicron variant was confirmed in Italy.
The Pontiff will therefore pray to the Immaculate Conception alone, and will ask her "to protect the Romans, the city in which they live and the sick who need her protection throughout the world."
The press release does not however specify the place where this act of devotion will take place.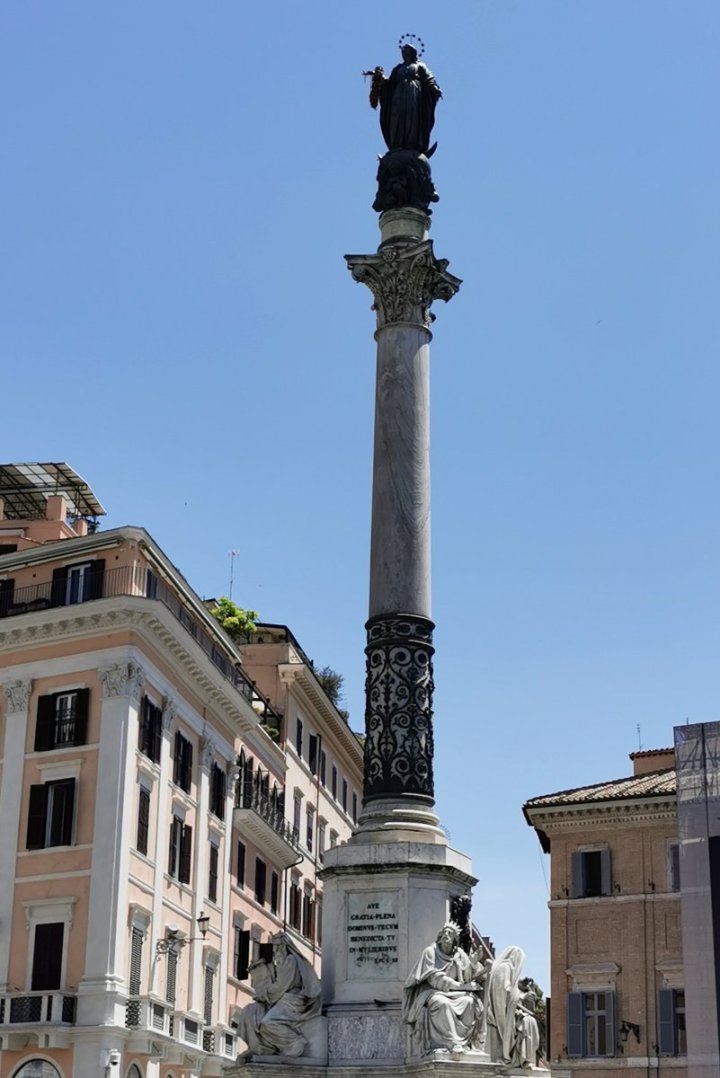 María Paola Daud | ALETEIA
Like 2020?
On December 8, 2020, given the difficult health situation, the Pontiff also canceled his participation in the public event.
However, he showed up at the Spanish Steps at dawn to everyone's surprise. Alone in the rain, he placed a bouquet of white roses at the foot of the column where the statue of the Virgin is located, in the historic heart of Rome, then observed a brief moment of prayer.
The tradition of a papal visit to the Steps, which takes place every December 8 for the feast of the Immaculate Conception, has never been interrupted since it was perpetuated by Pope John XXIII. Usually, the act of devotion takes place at the end of the day, in the presence of a particularly dense Roman population.
Before his arrival, the Bishop of Rome is usually preceded by representatives of the various corporations of Roman society. It is also customary for firefighters to use their ladders to place a wreath of flowers on an arm of the statue of Mary.
The Immaculate Conception has been a national holiday and a public holiday in Italy since 1854. It was instituted at the request of Pope Pius IX.
© Vatican Media