During this month of Advent, there are many beautiful traditions and feasts to mark with your family as you prepare for Christmas.
December is the month devoted to the Immaculate Conception of Our Blessed Mother and the season of Advent, of welcoming Jesus into our hearts and homes in a deeper way as we await the coming of the Lord.
The month is filled rich traditions that make it possible to have a more meaningful Advent and more blessed Christmas. It also offers us the feast days of saints who each, in their own way, guide us to be prepared for and welcome Christ. Let's mark our calendars now as we plan out ways to celebrate some unforgettable feast days this December!
December 6 — Celebrate the real Santa Claus with St. Nicholas
When we hear the name "Santa" this time of year it's only too easy to think of the man in red with the white beard delivering presents. But the etymology of "Santa" means "saint" or "holy," and the model for Santa Claus — the lovable figure who many agree has become far too secular and commercial — comes from St. Nicholas.
Today is the perfect day to read the life story of this generous and giving saint. Saints are still alive in heaven and so, when we tell our children that St. Nick is real we are not fibbing!
For this reason some Catholic parents like to explain who the real Santa is by telling them the story of St. Nicholas. Even better than sending a letter of gift requests … we can pray to this true saint and ask for him to intercede for our intentions.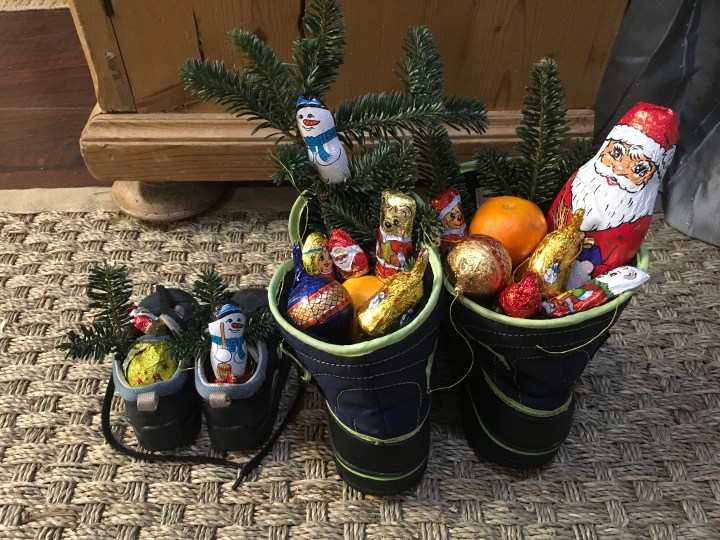 Regine Poirier | Shutterstock
A fun, ancient tradition is having all the family members leave out their shoes the night before St. Nicholas day and awaken to find them filled with candy canes, chocolate coins, or other small treasures.
In the spirit of St. Nicholas today, we can also give to someone in need.
December 8 — Consecrate yourself to the Immaculate Conception
December 8, 2021, is a momentous day. Not only is it the Feast of the Immaculate Conception, but it also marks the close of the Year of St. Joseph, which began on December 8 last year.
As St. Joseph's year of special patronage comes to a close, many have found that over this past year they have been drawn to a deeper love of him and have leaned on his intercession.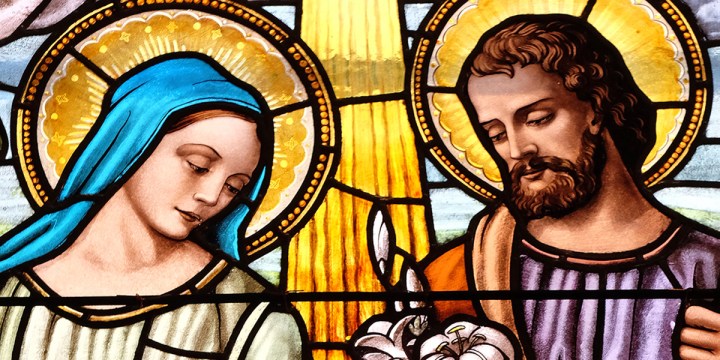 Zvonimir Atletic | Shutterstock
On the day his special year ends, he points us, as always, to his beloved and holy spouse, who will protect us under her mantle. Let us run to her protection and implore her help by consecrating ourselves to her today. To do that, here is an Act of Consecration to the Immaculate Conception of Mary.
December 13 — Bring light with St. Lucy
A virgin and martyr, St. Lucy is one of 15 saints mentioned after the consecration in the Canon of the Mass. Patron saint of the blind and those with eye maladies, Lucy is known as a light-bearer.
A wonderful way to celebrate St. Lucy's Day is to choose this day to light the Christmas lights on your home or add them to your tree, or light extra candles at dinner. A beautiful Scandinavian tradition is that on St. Lucy's Day, the eldest daughter in the family (wearing a crown bearing candles and dressed in a white gown with a red sash) makes and delivers sweet yeast buns to the rest of her family members in honor of St. Lucy.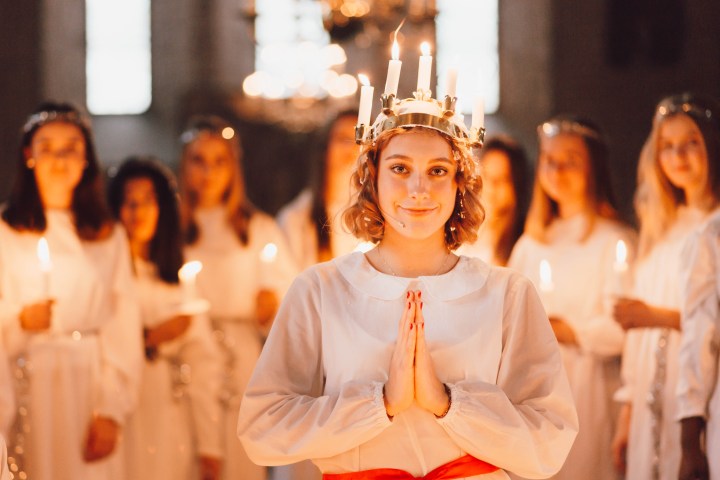 Jon Buscall | Shutterstock
We can pray St. Lucy's Prayer today:
Saint Lucy, you did not hide your light under a basket, but let it shine for the whole world, for all the centuries to see. We may not suffer torture in our lives the way you did, but we are still called to let the light of our Christianity illumine our daily lives. Please help us to have the courage to bring our Christianity into our work, our recreation, our relationships, our conversation — every corner of our day. Amen.
December 21 — Profess your faith with St. Peter Canisius
This 16th-century Dutch Jesuit priest is a Doctor of the Church, and his Catechism was widely translated. St. Peter Canisius is known for writing extensively on the Apostles' Creed, so today is a great day to cultivate a deeper appreciation for that creed.
Why not pray a Rosary and pay closer attention to the words of the Apostles' Creed, which begins the Rosary, and invoke the intercession of St. Peter Canisius for deepening your understanding of the faith articulated in the Apostles' Creed?
St. Peter is also a patron saint of the sick and imprisoned, so remember them in your prayers today, too.
December 26 — Draw closer to The Holy Family 
December 26 is the Feast of the Holy Family. In honor of this feast, place a beautiful image of the Holy Family prominently in your home and have it blessed. Try to place it in a spot where you pray and where there is lots of traffic, so you can be reminded of the ultimate model of family holiness and authentic joy. Ask the Holy Family's intercession for any difficulties or sorrows within your family to be healed.
Nancy Bauer | Shutterstock
We pray this Prayer to the Holy Family:
Lord Jesus Christ, who, being made subject to Mary and Joseph, didst consecrate domestic life by Thine ineffable virtues; grant that we, with the assistance of both, may be taught by the example of Thy Holy Family and may attain to its everlasting fellowship. Who livest and reignest, world without end. Amen.
May the feasts and celebrations of this beautiful month renew your hope and strengthen your faith!