The Way of St. James was a path of renewal and healing for one young woman.
This story is like a small light. It's not a dramatic testimony—nothing crazy or surprising—but it's full of warmth. It's the story of how a 25-year-old Italian woman named Carolina walked the Way of St. James, after losing her spark and passion when she lost her mother.
The Way of St. James, a path of renewal
In fact, Carolina wrote in the public Facebook group Camino di Santiago, "I was 'dead' by then, until with my walk I became alive again."
In the middle of this past summer, on the first of August, Carolina decided to make the pilgrimage to Santiago. She immediately booked her flight and on September 13 she was on her way. It was the first anniversary of her mother's death.
She wrote on Facebook:
I woke up on August 1 and said, "I have to walk the Way of St. James!" I opened the Ryanair app and booked my departure for Sunday, September 12, and my return on Friday, September 17, right during the only week of vacation I had. (…) I'm twenty-five years old and I've been motherless for exactly one year, since September 13, 2020, and one year later, September 13, 2021 was my first day of walking.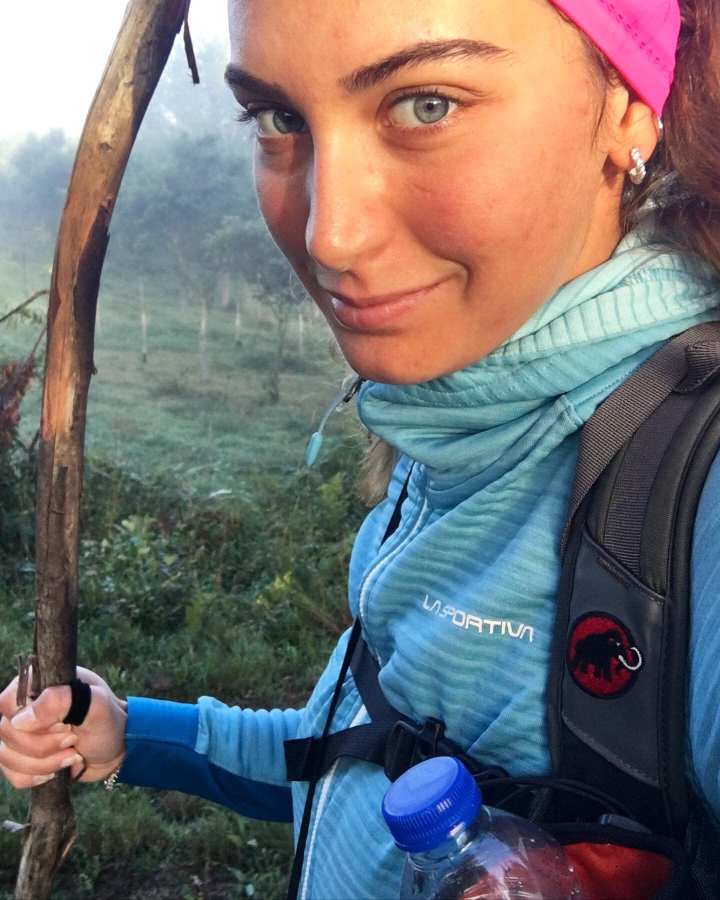 Launch the slideshow
Those who set out on the journey carry hope in their hearts
Being bereft of a mother means being alone, suddenly grown up, feeling abandoned. Pope Francis once said that "a Christian without Our Lady is an orphan," and I wish I could tell Carolina that she's not really without a mother, since Mary is the mother of us all.
But this is the aspect that strikes me the most: instead of letting grief swallow her up, of shutting herself in her house, of freezing in place, Carolina began a journey. Anyone who walks forward has a fire inside, even if it's small; they have hope. Walking forces you to look up, to notice the view, to meet other people on your path—others, but also yourself.
"Now I understand the love that surrounds me."
Carolina writes in her post on Facebook:
Absences do not become presences, the pain will never go away, and some questions haven't been answered, but I know that walking the Way was the PUREST and most LOVING gesture I have ever made towards myself. Guys, go… When we suffer we often get angry because others don't know how to help us. That's the mistake: we must first find ourselves in order to get help for ourselves; in order to understand and grasp the love that surrounds us, we must first realize that we are "alive." I was "dead" by then, until my walk brought me back to life. Now I understand the love that surrounds me, only because I have sought and found myself.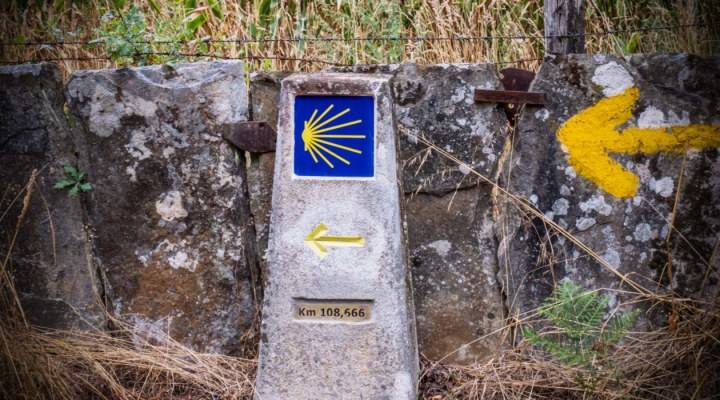 Shutterstock | Martin Schuetz
The Way of St. James as an exit from the pit of pain
She continues:
This is my experience; this is what little I can share. I'm not a hero. I haven't done anythingextraordinary, except try to love myself again and understand that there is still so much beauty in my life. If I've done it, anyone can do it. Try it, never stop. Believe in yourself. It takes courage to see yourself as broken, but NEVER hesitate to want to rebuild! Grief is an endless well; the trick is not to fall into it.
"Try to love myself again," writes Carolina. That is to say, accept yourself, accept even the things you don't like about yourself: the hardness, the limitations, the flaws. Just like a mother does with her children. And accept your own history as well, including the ugly and incomprehensible events that you'd like to erase, without letting yourself be imprisoned in the web of pain.
Shutterstock | Martin Schuetz
"I always carried my mom with me."
Carolina concludes her post thus:
Of course I always brought my mom with me, who gave me so much strength and was myfavorite person to talk to.
And in fact, the photos prove it; during several stages of the pilgrimage, Carolina shows off her most beautiful smile while holding in her hands a photo of her mother. Indeed, whoever has been loved and has loved in return, will never truly be an orphan.