On this feast of the Immaculate Conception, the Pope presented our Mother with intentions he holds dear.
The tradition on the feast of the Immaculate Conception is for the Pope to visit the spectacular image of Our Lady at the Spanish Steps.
But this year, as last, the Holy Father elected to make the visit in private, so as to avoid a conglomeration of people in these times of Covid.
Pope Francis was at the Spanish Steps by 6:15 am. He left a basket of flowers, and according to the Vatican press office, prayed for intentions close to his heart.
The Pontiff asked the Mother of Christ for the "miracle of healing" for the sick, but also "for the people who are seriously suffering from wars and the climate crisis."
He also prayed for the conversion "of those who build walls" instead of working to take away others' pain. He asked the Virgin to "melt the hearts of stone."
From the Spanish Steps, the Holy Father went to the Basilica of St. Mary Major, where the image of the Virgin Salus Populi Romani is kept. This image is his preferred one in Rome. He stops to see Our Lady here before and after each apostolic voyage, and also chose to have the image in St. Peter's Square during the extraordinary "urbi et orbi" blessing that he gave at the start of the pandemic.
Just after7 a.m., he was already back at the Vatican.
Shortly after the visit of Pope Francis to the Spanish Steps, firefighters also came to hang a wreath of flowers on the arm of the statue of the Immaculate. As she stands atop a column, the firefighters have this honor each year. December 8 is a public holiday throughout Italy.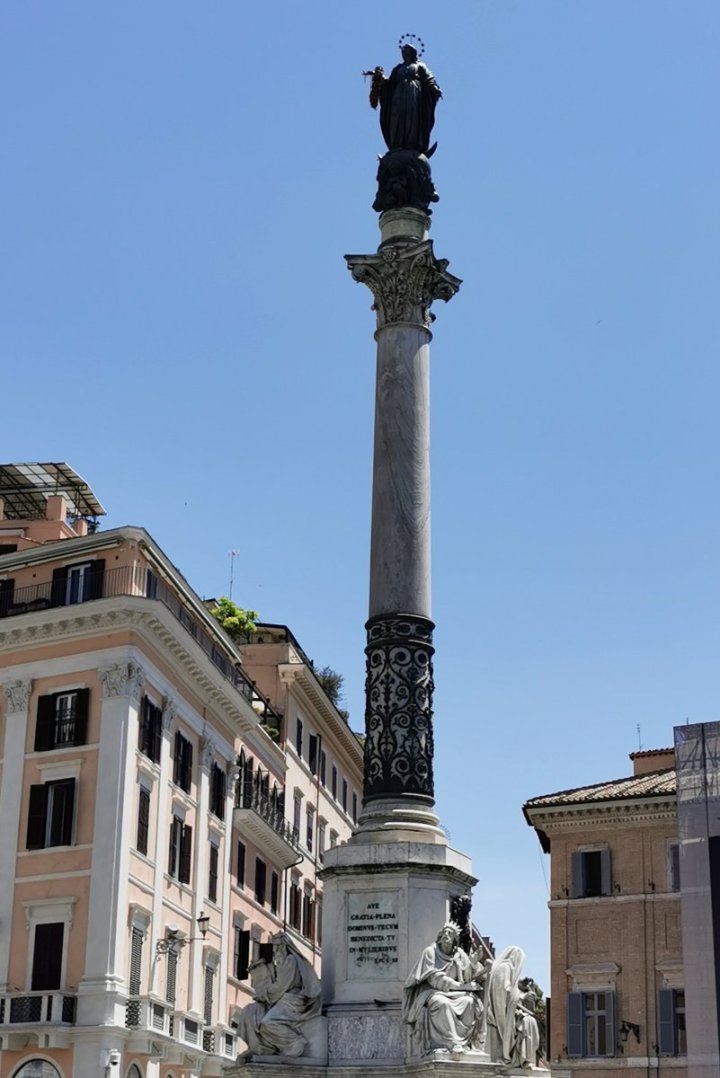 María Paola Daud | ALETEIA