The tree will be lit and the Nativity scene inaugurated on December 10.
The 90-foot Christmas tree for St. Peter's Square, decorated with 600 wooden balls created by hand by the craftsmen of Andalo, and the Nativity scene made by craftsman of Peru on the 200th anniversary of this country, are all set for the official inauguration on December 10.
The nativity scene was made by the Peruvian community of Chopcca, a small town in the Andean region of Huancavelica. A delegation of Peruvian communities will be received in audience by Pope Francis for a presentation of gifts tomorrow.
The fir comes this year from Andalo, a small village of about 1,000 inhabitants located in the Dolomites of Paganella. 
The traditional inauguration of the crib will take place at 5:00 p.m., and passers-by and faithful will delight also in the illumination of the Christmas tree at that time.C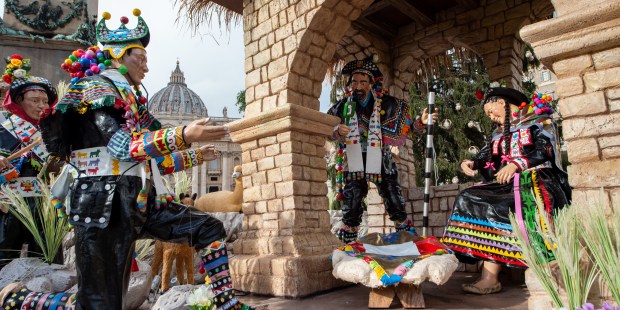 Launch the slideshow