It's a perfect slice of Neapolitan life from around 200 years ago.
For the Christmas shopper who has everything, there are lessons to be learnt from the past. Easily the most spectacular indoor attraction that I've seen is this 18th-century Nativity scene from Naples. Currently on display at Colnaghi in London, the presepe – as these crèches are known in Italy – is an astonishing 15 feet wide. Fortunately, there was plenty of room at the inn; this is a large and very well established gallery.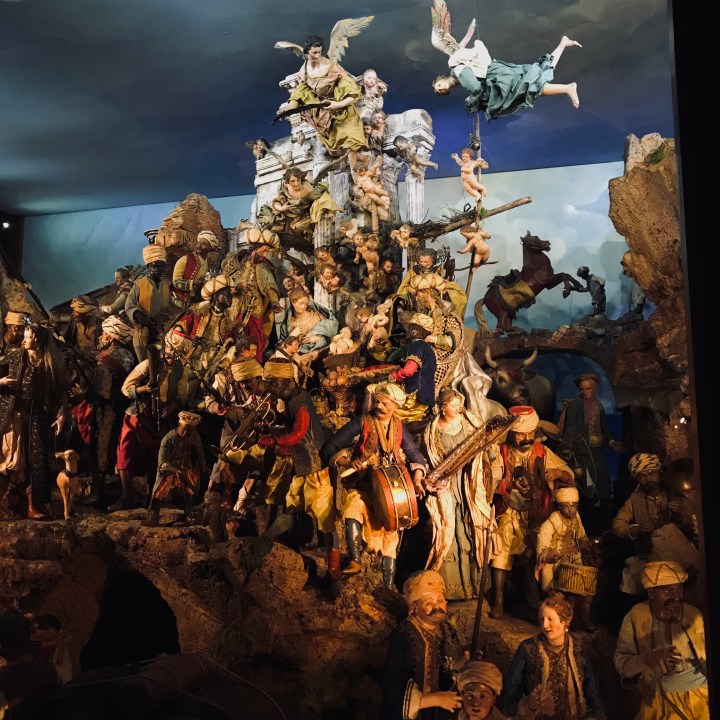 The presepe is sharing space with Old Master paintings from Naples. The tone can be quite dark – Naples was where Caravaggio ran to after being banished from Rome. The Nativity composition is as light and festive as Caravaggio is not. Created by the city's most superior artists and craftsmen, it is a perfect slice of Neapolitan life from around 200 years ago. Many homes would have had smaller versions, and still do. Occasionally, modern versions include the recently deceased soccer star Diego Maradona. This example has a more regal presence to it. Every detail tells us about local society, including references to its most famous saint, San Gennaro, whose liquefying blood is still a matter of such importance.
Amidst the hubbub of the crèche, it's easy to lose sight of the Holy Family. The herald angels truly come into their own here.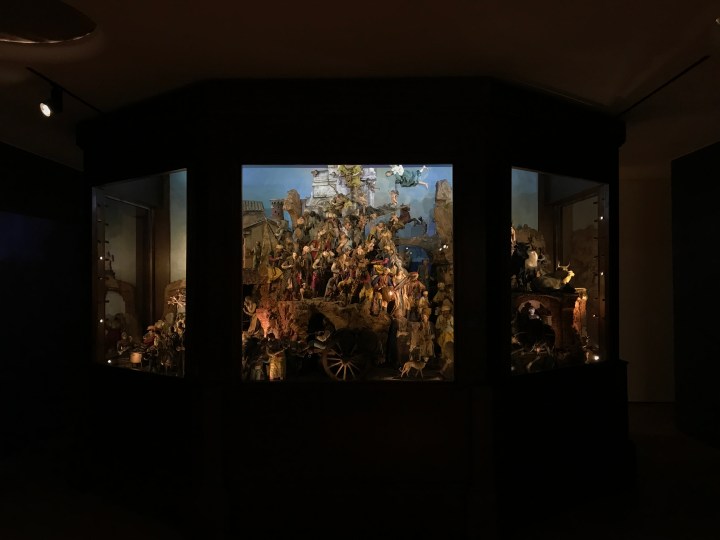 L. de Guise, courtesy of Colnaghi London
The virtual Museum of the Cross
The Museum of the Cross is the first institution dedicated to the diversity of the most powerful and far-reaching symbol in history. Sadly, it has nothing on the scale of the Colnaghi presepe. After 10 years of preparation, the museum was almost ready to open; then came COVID-19. In the meantime, the virtual museum has started an Instagram account to engage with Aleteia readers and the stories of their own crucifixes: @crossXmuseum