This incredible story will inspire the young and old.
Recently, Brother Mike Herlihey, a Capuchin friar, shared on Facebook a wonderful conversation he had with a 12-year-old girl, Sara Marques, about the Holy Spirit, and a letter she'd sent to Santa.
You might think that a spiritual chat and a letter to Santa have little in common. But the discussion and the letter led to a whole set of circumstances that demonstrated exactly how the Holy Spirit is at work, even when we don't realize it.
Before we get to the letter, it's important to know some of the backstory about how the Holy Spirit came alive for a young girl on a mission to save the world …
Learning about the Holy Spirit
The story begins when Brother Mike chatted with Sara — whose family hails from Brazil but is currently living in Virginia — and her 11-year-old friend, Nathan*, about the Holy Spirit. Brother Mike explained how the conversation went in a Facebook post:
"'Brother Mike, who is the Holy Spirit?' 'Brother Mike, what does the Holy Spirit do?' and on and on. It was great! I told them the Holy Spirit is like the wind, you can't see wind but you can see its effects, the trees moving and the feeling on your skin. I told them that the Holy Spirit is God, and the one Jesus left for us when He went to heaven. They were so curious and eager to learn."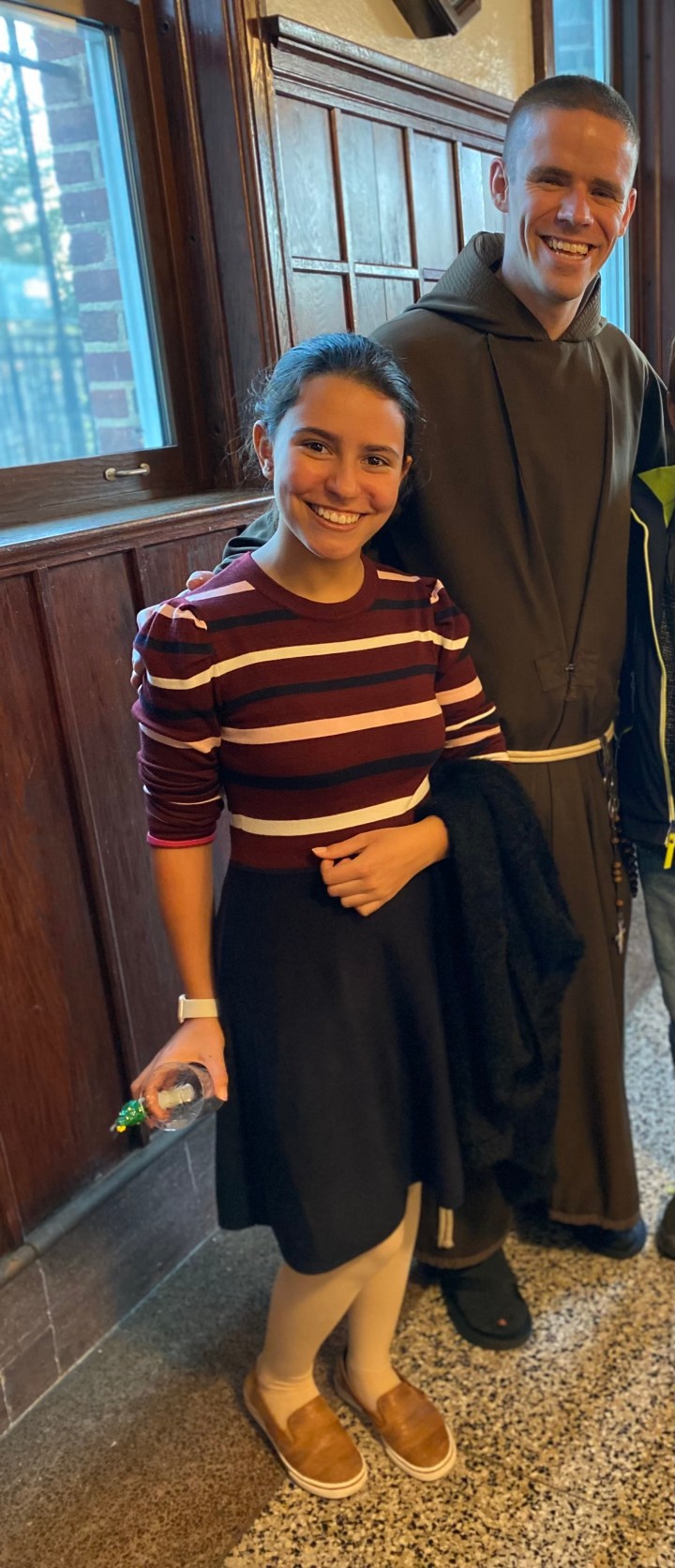 Photo Courtesy of Raquel and Hugo Marques
Incidentally, it was only the second time Nathan had gone to church. Sara's parents, Raquel and Hugo, have been taking him and his younger brother to church along with their family.
The Holy Spirit in the Sacraments
Raquel arrived and joined the conversation Brother Mike, Sara, and Nathan were having, and the Holy Spirit really began to demonstrate His presence …
Raquel — unaware of what her daughter and Nathan had been talking about to Brother Mike — brought up the topic of when Sara could receive her Confirmation. Brother Mike shared that it's "a sacrament very much of the Holy Spirit." Raquel then turned to Nathan and asked him, "Do you want to become a Christian and be baptized?"
"With a big big smile on his face he nodded and said "yes!"'
This inspired Raquel to show something to Brother Mike — it was a letter that Sara had written to Santa. After you read it, you'll no doubt feel "blown away," just as the adults did: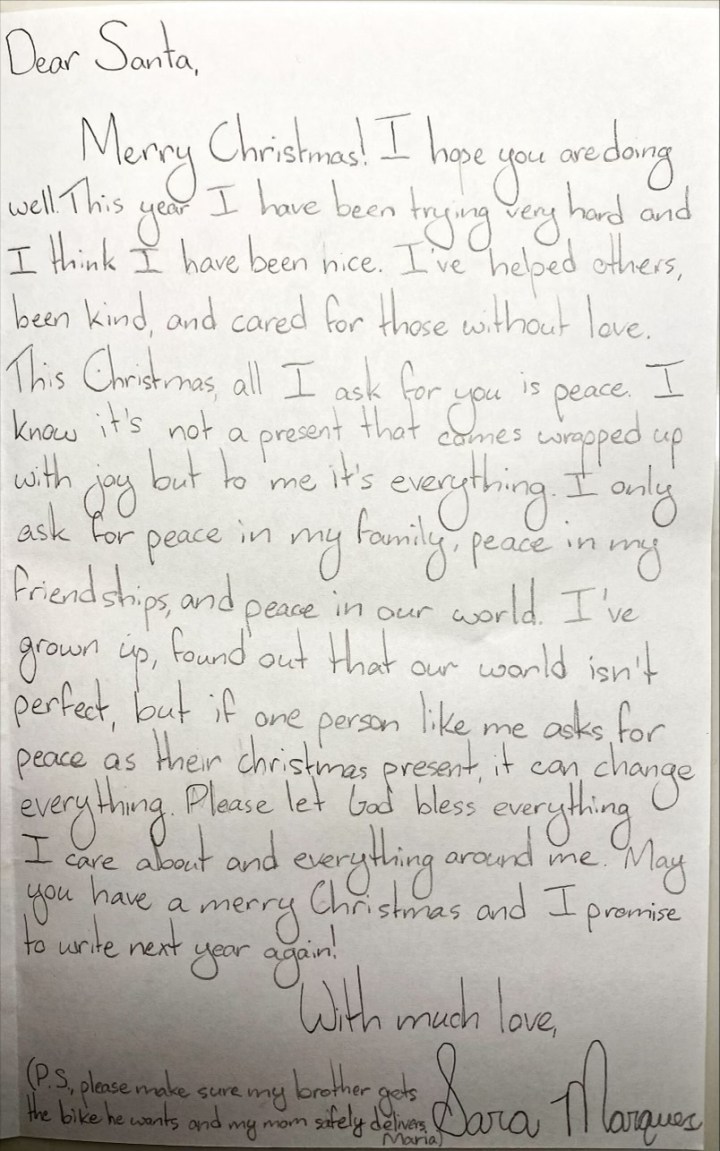 Photo Courtesy of Raquel and Hugo Marques
Although Sara's writing is beautiful, here's the letter typed up for ease:
Dear Santa,
Merry Christmas! I hope you are doing well. This year I have been trying very hard and I think I have been nice. I've helped others, been kind, and cared for those without love. This Christmas all I ask for is peace. I know it's not a present that comes wrapped up with joy bit to me it's everything. I only ask for peace in my family, peace in my friendships, and peace in our world. I've grown up, found out that our world isn't perfect, but if one person like me asks for peace as their Christmas present it can change everything. Please let God bless everything I care about and everything around me. May you have a merry Christmas and I promise to write again next year.
Sara, didn't forget to include her family's needs in her letter, adding, "Please make sure my brother gets the bike he wants, and my mom safely delivers Maria." (Raquel is expecting a little girl in March.)
Photo Courtesy of Raquel and Hugo Marques
The Holy Spirit in action
After reading the letter, the conversation continued with the children. Brother Mike shared: "Then Nathan said to me, 'Brother Mike I want to meet the Holy Spirit!' Sara said, 'Yeah, me too! Amazed, I responded, 'Guys, you just did.' They looked at me shocked with their mouths wide open. 'Remember I told you that you can't see the Holy Spirit but you can see its effects? You asked me questions about the Holy Spirit, then Sara your mom came up to us not knowing what we were talking about and asked about your confirmation and Nathan about your baptism, in both of which Sacraments you receive the Holy Spirit in a special way, then Sara your mom showed me your Christmas letter to Santa where you ask God for peace and peace is a fruit of receiving the Holy Spirit. You wanted the Holy Spirit? Well there ya go!"
"Their mouths dropped open again in shock. Then they smiled and laughed from happiness. Then Nathan said, 'I wanna say Holy Moley, but I'm gonna say Holy Spirit.'"
But the Holy Spirit didn't stop there …
All of this happened on Sunday, December 12. The day after, Raquel shared with Aleteia something Sara said to her dad:
"Dad, you need to publish my letter on LinkedIn because more children need to ask Santa Claus for peace; not only me. If more children ask for peace instead of searching for things on Google or Amazon, the more peace we will have in the world."
The next day — Tuesday December 14 — I saw Brother Mike's post on Facebook and asked him to reach out to the family to see if Aleteia could publish Sara's letter. When her mom, Raquel, heard about this, she told me (English is not her first language): "You bring where the Holy Spirit wishes this story to be published. Glory to God and the Holy Spirit!!!"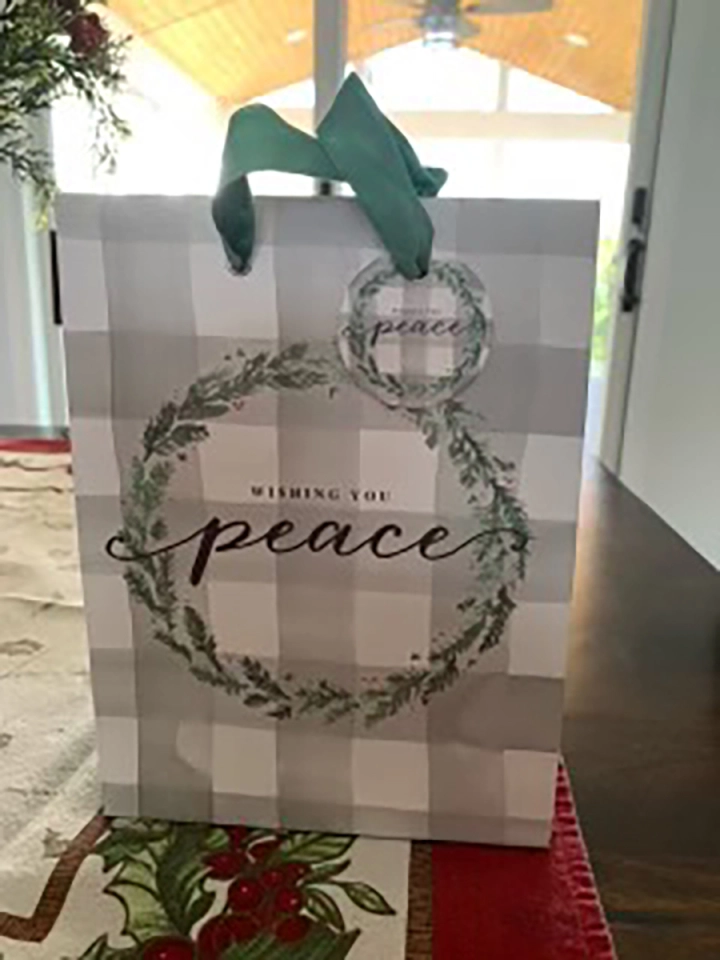 The story is a beautiful testimony of Sara and her family's faith, as well as the teaching of Brother Mike to the children. And as we journey through the fourth week of Advent to the Christmas season, where the focus is on peace, it seems only fitting that Sara shares her story with others, to inspire them to invite the Holy Spirit into their lives.
And perhaps Brother Mike's final words on this delightful episode will inspire us all to seek this same peace that Sara longs for:
"Sara's letter reminds me of the old hymn, 'Let there be peace on earth and let it begin with me.' This Christmas I pray that Sara receives her Christmas present of peace from the Holy Spirit. I pray that through her gift of peace she changes the world, bringing one heart at a time to peace just as she brought mine. 'If one person like me asks for peace as their Christmas present, it can change everything.'"
*Nathan's name has been changed for privacy.