Did you catch all these amazing true stories from the past year?
This year hasn't been easy. With financial, practical, and emotional instability from the COVID pandemic, a lot of us have been really struggling. Thankfully, there have been a few shining lights that have reminded us of the beauty of life, even when faced with the most difficult circumstances.
So here's a handful of our stand-out stories that have not only been super popular, but demonstrate the strength that God's love can bring us in the most challenging of times.
1
Nightbirde's inspirational faith
The whole world was moved by the story of this America's Got Talent contestant. Given just a 2% chance of survival from her doctors, the faith-filled Nightbirde has continued to battle her illness while inspiring millions with her faith and depth.
Nightbirde's deep faith shines in her viral performance on America's Got Talent
2
Embracing the gift of life
This teen was given no chance of survival after an accident crushed the lower part of his body. The only way doctors could attempt to save his life was with a radical amputation. His story touched the hearts of all those who heard it.
Amputee from the waist down is thankful every day to be alive
3
Celebrating the power of faith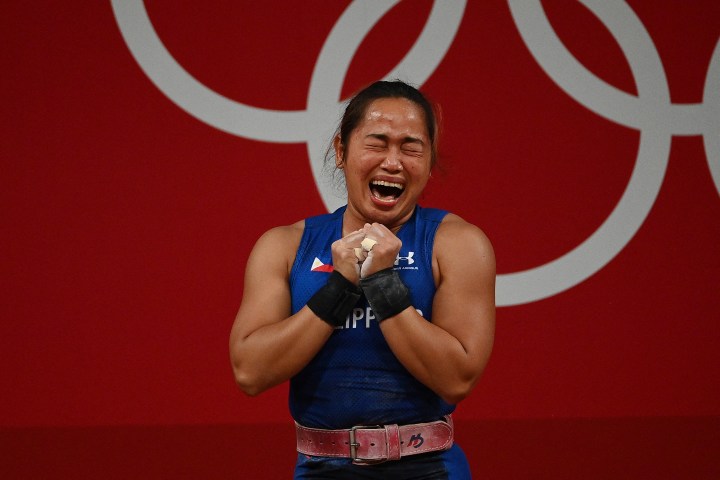 Vincenzo PINTO | AFP
In moments of glory we don't always think to give thanks to God. This Olympian, however, was quick to acknowledge the role her faith had on her weight-lifting victory.
Gold-winning Filipina Olympian shares her Miraculous Medal for the world to see
4
Going to great lengths to rescue children
This shocking story is straight out of a Hollywood blockbuster — a family so desperate for money were willing to sell one of their children so his organs could be harvested. Thankfully, military chaplain Fr. Ignacio María Doñoro de los Ríos took a big risk to save the boy's life.
The military chaplain who pretended to be a criminal to rescue a boy from organ trafficking
5
FACING FEAR WITH COURAGE & STRENGTH