The hospital where Mary Onuoha worked asked her to remove her necklace, but she refused for religious reasons.
A nurse at a hospital in Surrey, England has won an employment discrimination case on the grounds that she was dismissed from her job for wearing a necklace with a small gold cross on it.
.Mary Onuoha, a Catholic nurse employed by Croydon University Hospital, was first asked to remove her necklace in 2014. The hospital claimed they issued the request based on the National Health Service's policy that the wearing of necklaces represent a health and safety risk.
After several attempts to get her to stop wearing the symbol of her faith, the hospital demoted her and reassigned her to work as a receptionist.  She resigned in 2020, after working as a nurse there for 18 years. Onuoha then filed charges saying she had been unfairly dismissed, and that the hospital had violated her free expression of her religion under Article 9 of the European convention on human rights.
The employment tribunal that issued the ruling found that employees commonly wore jewelry at the hospital and that it was "widely tolerated" by the hospital's management. Other religious jewelry and accessories such as headscarves and turbans was frequently worn by hospital staff, the tribunal found.
In addition, Onuoha was required to wear around her neck several lanyards that held identity badges and passes.
"There was no proper explanation as to why those items were permitted but a cross-necklace was not," the ruling said.
The panel found that "common sense" dictated that the infection risk of her cross was "very low," reported the Evening Standard.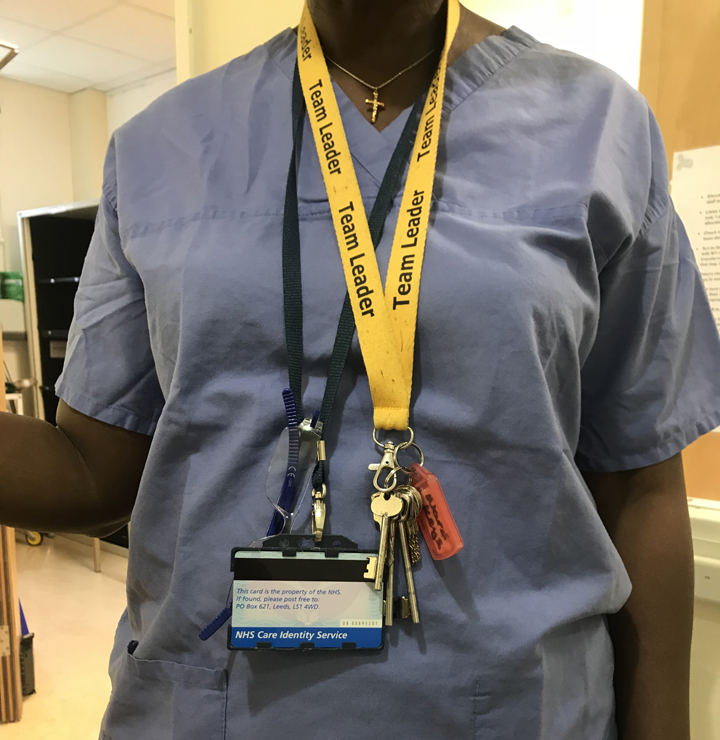 Christian Concern
According to the Guardian, Onuoha, who grew up in Nigeria, said: "My cross has been with me for 40 years. It is part of me, and my faith, and it has never caused anyone any harm.
"At this hospital there are members of staff who go to a mosque four times a day and no one says anything to them. Hindus wear red bracelets on their wrists and female Muslims wear hijabs in theatre.
"Yet my small cross around my neck was deemed so dangerous that I was no longer allowed to do my job. I am a strong woman but I have been treated like a criminal."
While the tribunal found that the hospital had discriminated against Onuoha, they stated that they were not "deliberately targeting the cross as a symbol of the Christian faith."
Christian Legal Centre, a group that supported Onuoha in her case, said the case was a victory for religious freedom.
Andrea Williams, chief executive of the Christian Legal Centre, said: "From the beginning this case has been about one or two members of staff being offended by the cross – the worldwide, recognized and cherished symbol of the Christian faith.
"It is upsetting that an experienced nurse, during a pandemic, has been forced to choose between her faith and the profession she loves," she said.
A spokesman for the NHS told the Standard that it would be revisiting the health agency's policy on jewelry.
"We would like to apologize to Mrs Onuoha and thank the Employment Tribunal panel for their careful consideration of this matter," he said.