An association once charged with the security of Rome, has now served pilgrims and visitors at the Vatican's St. Peter's Basilica for 50 years.
"If we have all changed a little, it is because we have understood, through what we have experienced, that what really counts in life are human relationships," Pope Francis told members of the Saints Peter and Paul Association, whom he received at the Vatican on January 8, 2022, on the occasion of their 50th anniversary. The pontiff was pleased that in half a century, this association has gone from being "the guard of honor of the palace to being at the service of pilgrim humanity."
Placing his mission under the sign of encounter, the pontiff thanked the association whose members are now available to welcome and guide pilgrims and visitors in St. Peter's Basilica and around the Vatican. He encouraged them to continue this "daily service of welcome, sharing, fraternal listening, and human closeness."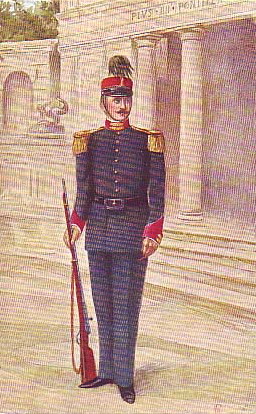 An association with a military past
Born in 1971 from the desire of Pope Paul VI to find a new mission for the Palatine Guard—a military unit of the Pope disbanded a year earlier—the Association of Saints Peter and Paul is composed exclusively of Roman Catholics wishing to serve the Holy See. Their work is carried out through cultural, liturgical and charitable activities, mainly at St. Peter's Basilica in the Vatican. The association is attached to the Vatican's Secretariat of State.
The Palatine Guard, the pope's infantry corps composed exclusively of volunteers, was in charge of the security of Rome between 1850 and 1870. After the loss of the Papal States, the corps protected the pope. The Palatine Guard was one of the military corps disbanded—along with the Noble Guard—by Pope Paul VI in 1970, with the Holy See retaining only one military force: the Swiss Guard.