It served as a main stopover for pilgrims traveling to Rome during the Middle Ages on the Via Francigena and today attracts those visiting the relics of St. Gemma Galgani.
The well-known Tuscan city of Lucca can be easily visited via a day trip from the larger city of Florence. In the Middle Ages, it prospered in the silk trade (rivaling Byzantium) and later banking. Known as an art city, Lucca draws tourists who often marvel at its well-preserved historic center and especially its Renaissance-era city walls.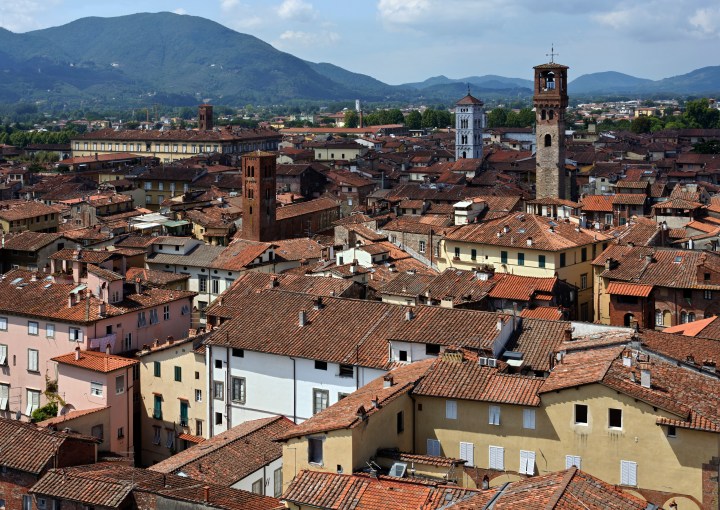 Lucca has important religious traditions, as well. It served as a main stopover for pilgrims traveling to Rome during the Middle Ages on the Via Francigena, the major pilgrimage route to Rome from the North. In fact, Lucca is known as the "city of a hundred churches," due to the high number of churches within the city walls, as well as the countless noble chapels in private buildings. 
Many of the relics pilgrims prayed before in medieval times can still be visited today. The most important traditional churches are the Cathedral of San Martino, the Basilica of San Frediano, and San Michele in Foro.
The Holy Face of Jesus
Within the cathedral, or Duomo, is contained an important statue. Known as the Holy Face of Jesus, it was sculpted from cedar wood. Pope John Paul II visited Lucca in 1989 and left a beautiful prayer dedicated to it.
According to legend, it was sculpted by Nicodemus who assisted St. Joseph of Arimathea in placing Christ in the tomb. It is believed to have arrived in Lucca under miraculous circumstances in 782. In fact, radiocarbon dating of the wood and canvas has confirmed it is from 770–880. This makes the statue the oldest wooden statue in Europe.
The Holy Face is located in an octagonal chapel sculpted of marble from Carrara. It is known as the tempietto, or "little temple," built by Matteo Civitali in 1484. (Though there is a fee to visit the cathedral, pilgrims can access the tempietto [in the left-hand nave] for free.)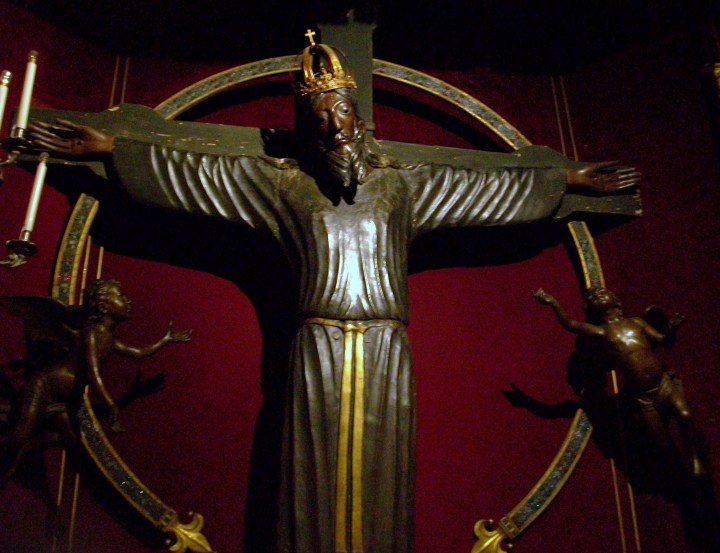 Highlights of "the city of 100 churches"
The cathedral also houses the relics of one of the patron saints of Lucca, St. Regolo. Little is known of him, except that he was a 3rd-century bishop, originally from Africa, and was martyred, likely in L'Aquila, in Central Italy. His remains were later transferred to Lucca.
Not far from the cathedral is the Basilica of San Frediano (St. Fridianus). He was a bishop of Lucca, of Irish origins, serving in the first half of the 6th century, and another patron of Lucca. His relics are preserved underneath the main altar.
Another church is known for its impressive architecture and art: San Michele in Foro. Dedicated to St. Michael the Archangel, this church was built over the ancient Roman Forum in at least the 8th century. It is noted for its 13th-century façade, characterized by an elaborate series of sculptures and inlays.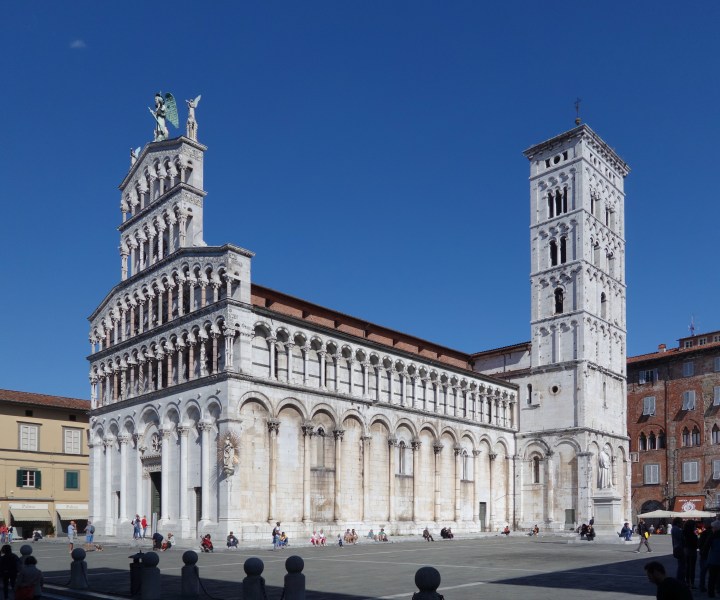 St. Gemma Galgani
In contemporary times, a modern saint has been added to the Luccan pilgrimage itinerary: Gemma Galgani (1878-1903). She was born on March 12, 1878, the fifth of eight children, and had a difficult life.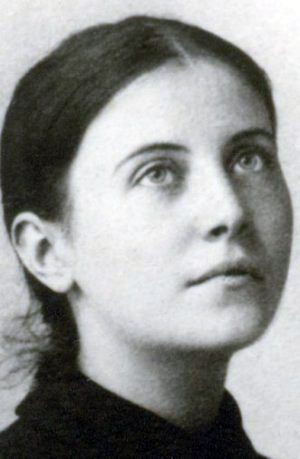 When Gemma was two years old, she was placed in a nursery school after her mother contracted tuberculosis. Three of her siblings later died, and after her father's business failed, they were reduced to poverty. Her mother died when she was 18. 
According to a biography written by her spiritual director, the Venerable Germanus Ruoppolo, CP, Gemma began to show signs of the stigmata at the age of 21. She was known for mystical experiences, including fits of ecstasy and reports of levitation. She also had spiritual colloquies with her guardian angel, Jesus, the Blessed Virgin Mary, and other saints, from whom she received special messages about current or future events. 
Gemma died of tuberculosis when she was 25. She was beatified by Pope Pius XI in 1933 and canonized by Pope Pius XII in 1940. Her Feast Day is April 11.
She is buried in the Passionist monastery dedicated to her, located not far outside the old city and walls. Both the church and the associated monastery were built in the middle of the 20th century. Her relics are conserved below the main altar.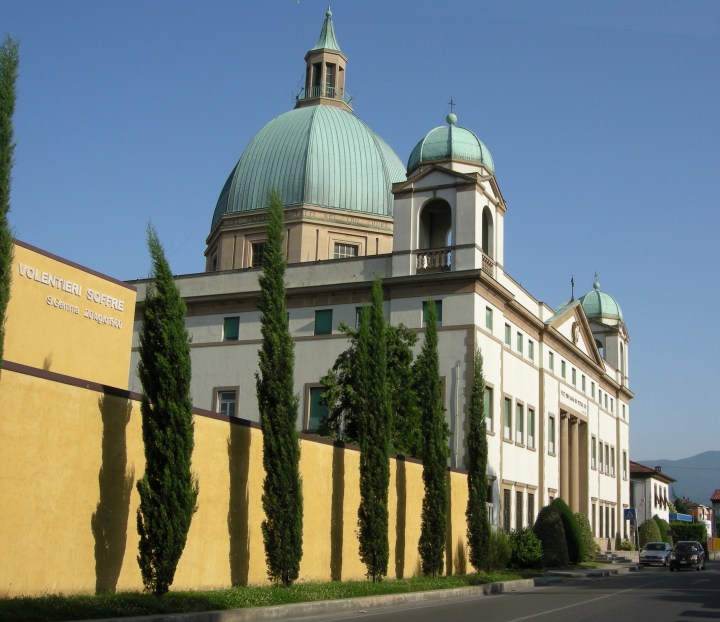 Another important site related to her life is known as Casa Giannini, or Giannini House. Gemma wanted to become a nun, but no monastery in Lucca would take her because of her ill health. When she was 21, she was welcomed into the well-to-do household of the Giannini family, where she lived the final four years of her life. Here, pilgrims can visit her bedroom and other rooms where she experienced spiritual experiences and the stigmata.