These centuries-old household products have stood the test of time.
Historians and archaeologists can provide us much insight as to what the small flat-roofed stone homes would have been like during the time of Jesus. In fact, after many excavations, some archaeologists believe they've located the house where Jesus grew up in Nazareth.
However, given that Mary and Joseph likely had modest means, we can also make some educated guesses at what was inside the Holy Family's home.
While precious possessions would have been few and far between, there would have been some staples that even the poorest of families would have possessed at that time. And a few of these might even have a place in your home …
A wooden chest
Kristi87 | Shutterstock
While we enjoy the luxury of generous storage, back in the time of Jesus, clothes and provisions were kept in wooden chests, which would also have served as a table. Today antique chests are often found in the attics of homes and carry old photos and knickknacks.
A fire pit
The fire pit has become a popular feature for the backyard. However, over 2,000 years ago, the fire pit at the back of the house would have been used to cook all the family meals.
Woven mats
Among poorer citizens, a woven mat was used to sleep on, with a cloak used as a covering. Today, hand-woven rugs and mats are often seen as a stylish addition to a modern interior.
Oil lamps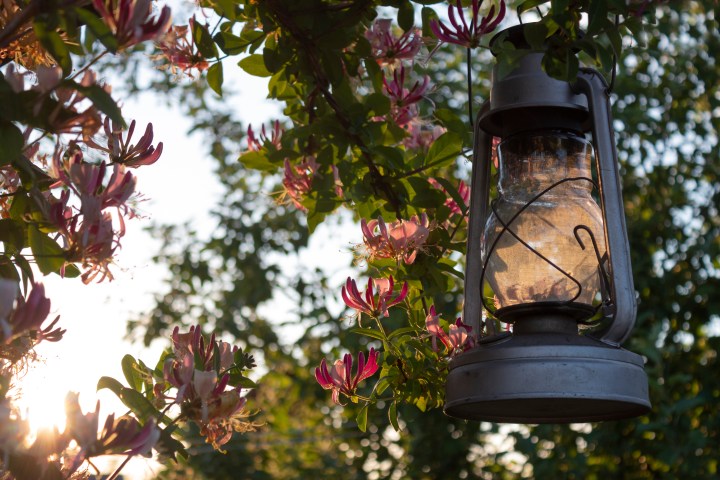 Dr_Bo | Shutterstock
With electricity a long way off, people of Jesus' time relied on oil lamps. While today we all can flick a switch, some people still like the idea of having a lamp in a traditional shape to light the way — especially in the garden.
Pitchers and jars
In a world where plastic was non-existent, the Holy Family would have used terracotta pitchers to carry liquids, and jars would have been used for certain kitchen essentials. With plastic becoming a big no-no for environmental and health reasons today, many families are returning to more traditional ways of storing goods — clay vases and pots add a rustic touch to the home.