According to research, these are key ways to achieve a great quality of life as you age.
Undoubtedly, the years fly by and we all get older. Some people spend a lot of money on anti-aging creams and procedures, and even plastic surgery, but fail to invest in their quality of daily life. Simple habits that help us live better can help us to be healthier and maintain a positive attitude about everything.
Let's look at some important tips to keeping a quality of life as we age, all taken from Dan Buettner's research on people who have lived more than a hundred years in different parts of the planet (which he calls "Blue Zones").
Buettner discovered that those who belong to a faith community and participate regularly in ceremonies and celebrations, having a high sense of belonging to the community where they feel included and appreciated, tend to live much longer.
Close relationships
Buettner also found that long-livers prioritize their loved ones, whom they love above many other people and activities. Friendship is fundamental for dialogue and exchange of affection. And having few but very good and deep friendships is extremely nourishing for the soul. Therefore, we should stay away from toxic relationships that don't contribute anything to our lives.
Olena Yakobchuk | Shutterstock
Eating nutritiously and in moderation
Buettner also discovered that those who lived longest consume a lot of plants and fruits. They follow the 80/20 formula (they always leave a 20% gap in their stomach so as not to fill up completely). They consume some alcoholic beverages, such as wine, but always linked to food and in moderation. They eat traditional foods, such as olive oil, cheese, milk and butter, but without chemicals and additives typical of industrialized and artificial foods. In fact, they eat only very healthy food. They understand that excessive alcohol and any drug use can reduce the years of their life.
Healthy lifestyle choices
Buettner also found that those who live a long life take care not to be stressed and live more peacefully and without haste. They're constantly moving, especially with natural activities such as gardening. They walk around doing chores and housework and don't necessarily practice physical activities in gyms and with equipment. Their lifestyle isn't sedentary or passive. They're willing to climb stairs instead of elevators and walk a few blocks instead of using a vehicle.
Gratitude
Those Buettner studied who live a long life know how to rest and be grateful, giving themselves the opportunity to have certain recreational and purposeful activities, especially with friends and the community in which they live. They contribute something creative and strive to help and serve.
Living longer doesn't mean being overly attached to life and being afraid of death, but having learned to enjoy it so much that you want to prolong your stay as long as possible. This is like a traveler who extends his stay a few more days, because he's enjoying his vacation so much.
Wishing to stay more years of life on this planet should be out of love and not out of fear. It should be because we're enjoying life and our loved ones, knowing that we are in God's hands. It is He who decides about our departure, and we humbly accept His will.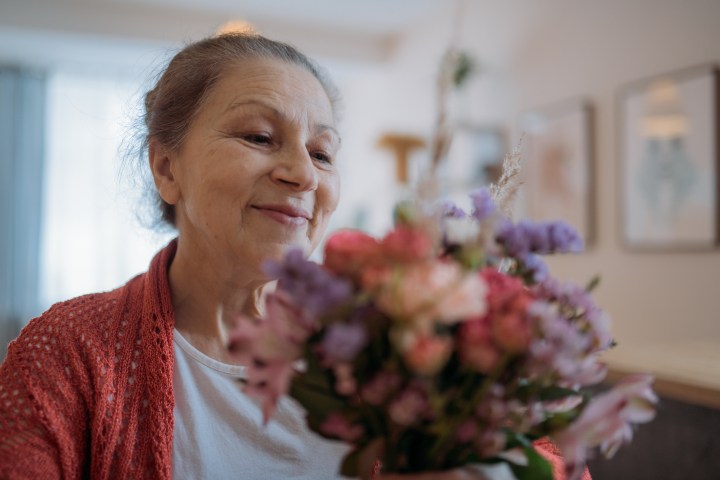 Grusho Anna | Shutterstock
We should be fully aware that death is inevitable and will come sooner or later, but in the meantime we should enjoy what we have without undue attachments and burdens. Wanting to live longer is a manifestation of maturity, serenity, and of course, is a testimony of faith.