Luke's Gospel begins with a greeting to Theophilus. Who's that?
The Gospel for this Sunday is Luke 1:1–4; 4:14–21
1. The Beginning of the Gospel of Luke
"I too have decided, after investigating everything accurately anew, to write it down in an orderly sequence for you, most excellent Theophilus, so that you may realize the certainty of the teachings you have received" – In this sentence at the beginning of the Gospel according to St. Luke there are many threads and much content. If we understand this sentence, we will more easily understand the entire Gospel.
2. Key Words
Theophilus.
This name probably has a double meaning. It is not only the name of a particular person, but it also has a symbolic meaning. Theophilus in Greek means "God-loving" or "loved by God." St. Ambrose commented on this, saying: "The Gospel is written for Theophilus, that is, for him whom God loves. If you love God, then it is written for you."
So that you may realize the certainty of the teachings you have received.
The Greek word "asfaleia"—from which the word asphalt derives—is used to describe the "certainty" of the teachings. It is thus a strong term indicating the permanence and immutability of Christian teaching flowing from the Gospel.
Teachings you have received.
It literally means the teachings with which he was catechized, since the verb "katecheo" is used in the original Greek.
According to his custom he went into the synagogue on the sabbath day. He stood up to read.
Jesus is the first to catechize. He often went to synagogues or met with people to teach them. In today's Gospel, Jesus indirectly indicates that in him the predictions of the prophet Isaiah are fulfilled: "The Spirit of the Lord is upon me, because he has anointed me to bring glad tidings to the poor. He has sent me to proclaim liberty to captives and recovery of sight to the blind, to let the oppressed go free, and to proclaim a year acceptable to the Lord."
3. Today
Jesus treats each person he meets as a symbolic Theophilus—God's beloved. Just as he once taught in the synagogues, today he speaks through the Scriptures. The Sunday of the Word of God, which we are celebrating today, is a good opportunity to make a resolution that we will open the Bible every day, even if on a smartphone, as Pope Francis reminds us.
St. Jerome said that ignorance of Scripture is ignorance of Jesus, and so knowledge of Scripture is knowledge of Jesus.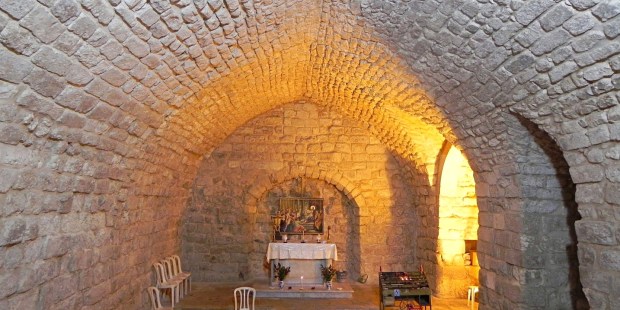 Launch the slideshow