On Holocaust Remembrance Day, the 85-year-old and 89-year old consider the importance of 'transmitting memory ... so as not to fall back into the same tragedies'
Pope Francis was visited on January 27 by Edith Bruck in his residence in the Vatican, the Vatican press office reported. Bruck is an author and Holocaust survivor, and January 27 marks the anniversary of the liberation of Auschwitz, and is Holocaust Remembrance Day.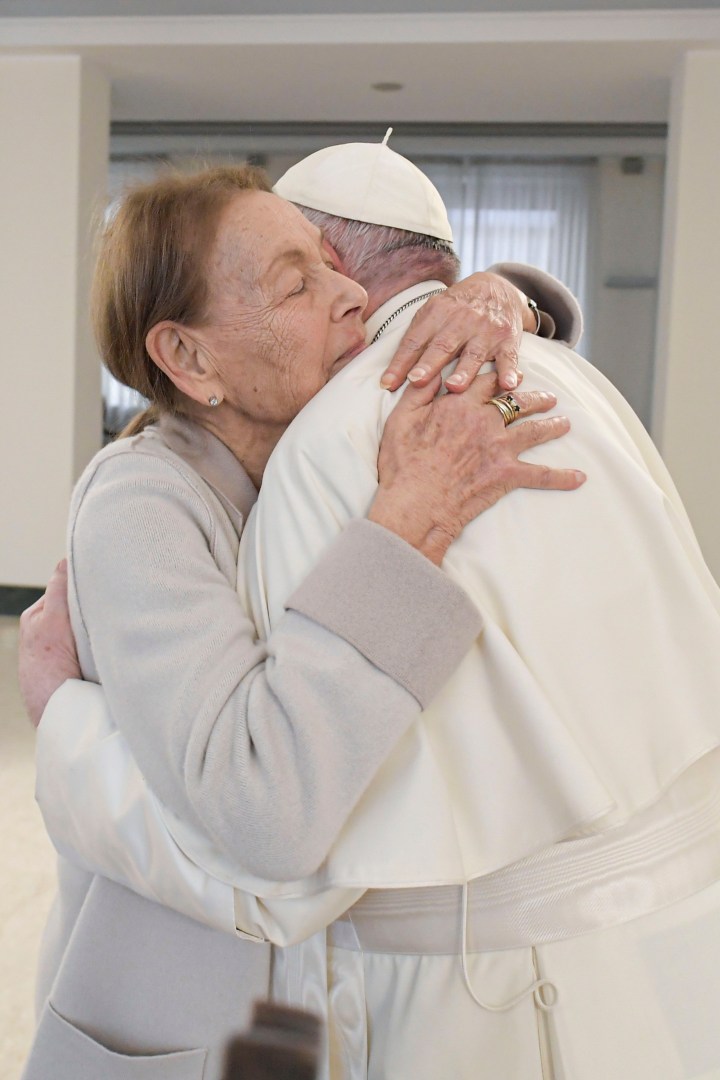 © Vatican Media
The meeting took place in the afternoon and lasted about an hour. "Both stressed the inestimable value of transmitting the memory of the past to young people, even in its most painful aspects, so as not to fall back into the same tragedies," the statement details.
Almost a year ago, Pope Francis visited the Roman home of the Italian novelist of Hungarian origin, who will turn 90 later this year.
The meeting was an opportunity for the Jewish writer to testify about "the experience of the hell of the Nazi concentration camps." Deported at the age of 13 to the Auschwitz camp with her family, only she and a sister escaped death.
On Wednesday, the eve of this day of remembrance, Pope Francis repeated during the general audience that the "unspeakable cruelty" of the Shoah must not be repeated.
This unspeakable cruelty must never be repeated. I appeal to everyone, especially educators and families, to foster in the new generations an awareness of the horror of this black page of history. It must not be forgotten, so that we can build a future where human dignity is no longer trampled underfoot.