These insights can help with issues so many kids deal with today.
The end of January marks the feast of St. John Bosco, the 19th-century Italian priest whose dedication to ensuring that underprivileged boys received both scholarly and religious teaching had such an impact that his efforts can be seen in education today.
During his life as a priest, writer, and educator, Bosco was able to instill in his students the necessary ingredients to live a happy and rewarding life. His many pearls of wisdom are as relevant today as they were during his lifetime.
So take a look below and see how the founder of the Salesian Order can help with the issues young people are confronted with today.
Coping with aggression
Polya_olya – Shutterstock
Violence can be found in so many areas of life: from TV and video games, to fights in the school yard. Although it can be tricky to remain calm, keep this mantra in mind and you'll hopefully find the peaceful path:
Not with violence, but with words."
When you're fed up with school
School can be a challenge for many youngsters, and sometimes it's difficult to see the point in learning trigonometry and literary quotes, but it's important to see the purpose in turning up every day, and where that might lead you:
The school was not the end; it was rather the instrumental means for improving the way of life."
Think before you act
Jaren Jai Wicklund | Shutterstock
It's hard to always do the right thing, and equally, to know what is the right thing to do. Yet this short quote should encourage you to consider the consequences of your actions. It's akin to the goal of doing something that would put a smile on your grandparents' faces:
Act today in such a way that you need not blush tomorrow."


To stop procrastinating
Many kids, as well as adults, delay doing what needs to be done. This can often lead to jobs building up, along with those stress levels. So take encouragement from this common sense advice:
Do not put off till tomorrow the good you can do today. You may not have a tomorrow."
For resisting temptation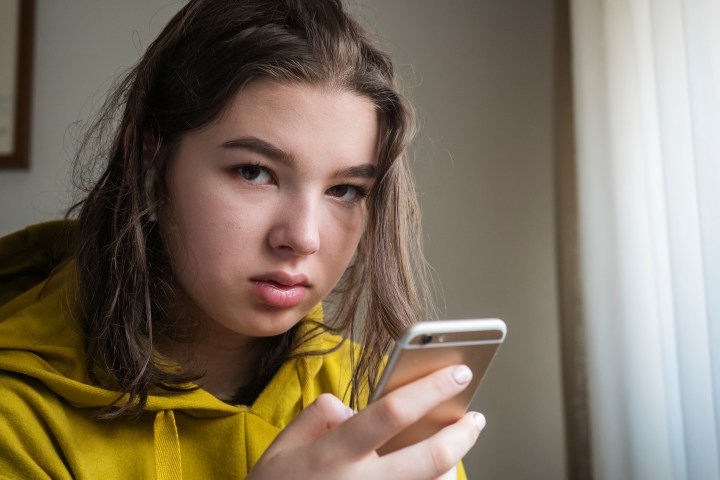 Di Oleg Golovnev|Shutterstock
Children have a lot of access to inappropriate material these days. And what may begin as curiosity can lead you down a path that has many detrimental effects on your emotional growth and future relationships.
Guard your eyes since they are the windows through which sin enters the soul."
To know it's all worth while
Sometimes the pressures of pleasing teachers, parents and friends can be a lot for any young person. Take heart that all your efforts and struggles that you experience will pay dividends in the end:
Your reward in heaven will make up completely for all your pain and suffering."