Is the City of Paris entitled to collect a tax for the occupation of the public domain for the reconstruction of Notre-Dame?
The square in front of the Cathedral of Notre Dame de Paris is now completely occupied by the restoration work in full swing. This constitutes an occupation of the public domain and as such, under French law, the City of Paris is entitled to charge a tax.
This "rule of common law applies to all construction sites, public or private, which have a hold on the public space," mentioned Emmanuel Grégoire, the first deputy of the city of Paris, during his weekly press conference, last Wednesday, February 9. At present, the fee for occupying the cathedral's surrounding public land for the time necessary for the construction work would be 3.4 million euros per year. That constitutes a total amount of nearly 17 million euros (over $19 million), if the cathedral sticks to the announced schedule of renovation work over five years.
The parliamentary committee on the restoration of Notre-Dame, chaired by Brigitte Kuster, elected representative (LR) of Paris, has highlighted this request for fees, in a hearing on February 2 with General Jean-Louis Georgelin, who is responsible for the site and representative of the President of the Republic. Georgelin indicated to the deputies that he had made an official request for exemption from this fee in October 2021, and that he had received "no official response at this stage." This does not bode well for the future.
The president of the parliamentary mission, Brigitte Kuster, shared her incomprehension with the press. "This tax does indeed exist on construction sites. But the city hall claims this sum from the public establishment which only functions on the basis of donations. Are donations intended to pay a tax to the City of Paris? This is simply unacceptable. Anne Hidalgo could raise this tax as she did this summer for the cafe terraces that were exempted. This would already be a way to participate in the financing of the construction site."
Are donations intended to pay taxes?
After the emotional response to the fire, donations poured in from around the world. Along with many cities in France, the Paris City Council announced, for its part, that it would contribute a sum of 50 million euros. But since then, this promised amount has been "redirected" to the development of the site's surroundings, with the launch of a major international competition whose winner will be chosen next summer. "These are roadworks. Here, the city is locked in its refusal to participate in this work and to contribute to the national and international surge of generosity. The city is out of the game on this project," Brigitte Kuster said in Le Parisien.
As a reminder, by the end of 2021, the total amount of donations collected as part of the national subscription for the restoration of Notre Dame reached 850 million euros (including pledges). The deputies of the parliamentary team looking into the restoration project are still wondering about the payment of a tax on donations made by private donors. "It is not conceivable to have the public generosity cover fees that represent several million euros, for the benefit of Paris City Hall," they write. The official response from the Paris City Hall concerning the payment or exemption of this tax is still awaited. During his hearing, General Georgelin was keen to point out that the public institution had "good relations with the city."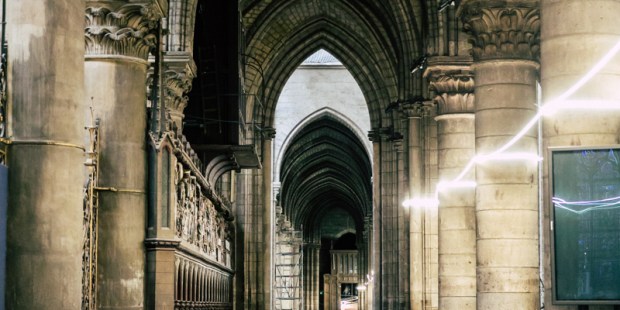 Launch the slideshow