Male and female religious have sent messages of support to Aid to the Church in Need (ACN), pledging their prayers and unity with Pope Francis' request. The most touching words come from those who have lived through the horrors of war themselves.
Aid to the Church in Need has issued a direct call to contemplative orders around the world to join the day of prayer for peace in Ukraine, Ash Wednesday, March 2. Pope Francis made the call for this special day of prayer during his general audience in Rome, Feb. 23, a day before Russian troops invaded Ukrainian territory.
"We have been following the sad events with concern and prayer, begging the Lord to have mercy on our people and the world at large. With COVID-19, we don't need another war," reads one message from a community of Poor Clare nuns in Zambia.
From Bangladesh come promises to increase fasting and sacrifice in a request for peace. "We will do whatever we are able to do to save the people's lives. We are fasting twice a week, and from Ash Wednesday on, during the whole of Lent, we will be standing for breakfast and supper," say the nuns, who also belong to the Poor Clare order.
Some of the most touching words are coming from communities which have already experienced the horrors of war. "We know what it means to suffer from force and aggression, both here in Bosnia Herzegovina and in Croatia. War is a horrible experience we have gone through," say the Carmelites of Sarajevo, adding "that is why we are particularly shocked by the events in Ukraine and fervently pray to the Lord to bring peace and freedom to the Ukrainian people."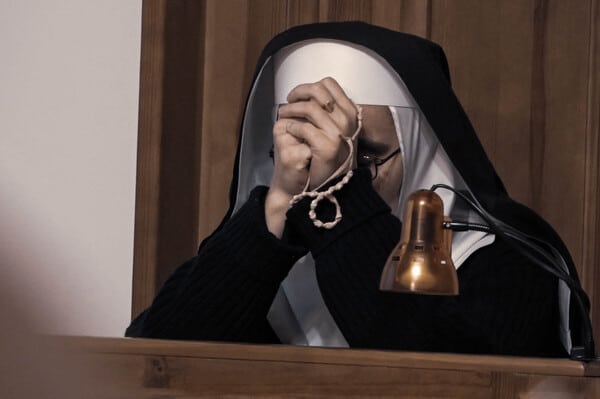 Courtesy of Aid to the Church in Need
A similar message comes from the Dominican sisters from Benguela, Angola. "We are Angolan and we know the horrors of war well, because we lived through such atrocities and felt their consequences in our own flesh. That is why our heart breaks just to think of the suffering those brothers and sisters of ours are enduring at the moment."
Messages of support continue to arrive at ACN, from countries such as Mozambique, Brazil, India, Peru, and Sri Lanka. The executive president of ACN, Thomas Heine-Geldern, expressed his gratitude to all those who are taking part in this campaign.
"Faced with the horror of this war in Ukraine, Pope Francis called on the most powerful weapon of all: prayer. All of us are invited to join in this effort, but we Catholics know that when it comes to prayer, the contemplative communities are our own elite forces."
"The fact that these messages are arriving from so many different countries and continents is a clear example of the Church's vision of humanity as a family which prays together and lives according to the laws of love, and not of power," concludes Mr. Heine-Geldern. Partners on the ground in Ukraine, who have been very grateful for all the moral and material support they have received and continue to send photographs and videos capturing the suffering of the people, but also hope and faith, are visible.
The call for a day of prayer and fasting on March 2 was an initiative of Pope Francis for the entire Catholic Church, but it has already cut across ecumenical borders, with many bishops of the Anglican Church, for example, expressing their support.
This article was first published by Aid to the Church in Need and is republished here with kind permission. To learn more about ACN's mission to help the suffering Church, visit www.churchinneed.org(from the U.S.) and www.acninternational.org (outside of the U.S.).