While April is typically focused on Easter, it also features many heroic saints to imitate.
The annual celebration of Easter typically falls during the month of April, but it also features a large variety of heroic saints, such as St. George and St. Mark the Evangelist, as well as St. Bernadette, St. Gianna Galgani and St. Gianna Molla.
Here is a list of 8 of the most notable saints to imitate and celebrate in April.
St. Isidore of Seville was a very knowledgeable bishop, collecting a large amount of information into books during his life. The Church later appointed him the patron saint of the internet.
2
St. Vincent Ferrer – April 5
The Church honors the memory of St. Vincent Ferrer a Dominican priest who spent his life working for unity.
3
St. Gemma Galgani – April 11
St. Gemma was a holy Italian mystic who was deeply devoted to Jesus' Passion and received many private revelations.
4
St. Bernadette – April 16
St. Bernadette is best known for receiving various private revelations at Lourdes, France, where thousands flock each year in hope of healing.
5
St. George – April 23
Patron saint of England, St. George is most recognizable as the saint who legendarily slew a dragon.
6
St. Mark The Evangelist – April 25
St. Mark is credited as the author of the shortest Gospel and may have received some of his stories directly from St. Peter the Apostle.
7
St. Gianna Molla – April 28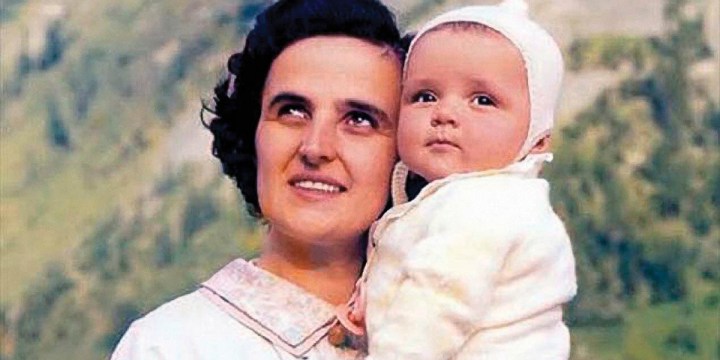 Public domain
St. Gianna Molla is often invoked in all types of pro-life circumstances, as she chose to risk her own health to protect the life of her unborn child.
8
St. Catherine of Siena – April 29
St.Catherine of Siena was another influential Italian mystic who is one of the few female Doctors of the Church.