"Not even for a second could I imagine abandoning the country in that moment, especially as a journalist," Joe Lindsley said.
Joe Lindsley hadn't planned to make Ukraine his home. He moved there almost by chance—or Providence. 
But now that he's there, living in a bunker in Lviv and sharing news about the war 24/7 on the ground through Ukrainian Freedom News, he "couldn't imagine leaving."
Joe is an Irish-American Catholic journalist, a native of North Carolina and a graduate of the University of Notre Dame's Great Books program. He's a force of nature: The New Yorker once described him as "a smart, combative, burly man with a booming voice and an intense competitiveness, an aggressive news instinct, and a willingness to provoke." 
I crossed paths with Joe when I was a student at the University of Notre Dame and he was a recent graduate. As we shared a college major, many mutual friends, and the chosen field of journalism, we became friends. More than a decade later, his creative energy and spirited storytelling still loom larger than life. He's the kind of guy you want to get a drink with just to hear some of the stories he tells so well. 
So what brought this All-American reporter to eastern Europe?
It all started when Joe arrived at the Ukrainian Catholic University on March 1, 2020, to speak at a conference on media and journalism. But before he even arrived, he admired the Ukrainian people. 
"So much of this war is about the 2014 Revolution of Dignity," he said in an interview with Aleteia. "After the 2014 revolution, journalists and leading entrepreneurs and other creative people got together to create a new type of media where they had reporting but also solutions-focused public forms, where they would invite rival politicians and those affected by their decisions to solve one problem at a time. When I first saw this in 2019, I said, 'Wow, this is  journalism that makes democracy work.' Inspired by that, I came to collaborate with these journalists for two weeks."
It was supposed to be two weeks, but while he was at the conference, the pandemic restrictions began in earnest and borders began to close. He opted to stay in Ukraine, a country with which he'd already fallen in love. 
Joe Lindsley
"Ukrainians have proved to be stronger than anyone imagined," he said. As he described a beautiful country of lively festivals, majestic mountains and forests, and stirring traditional rituals, I began to see why. 
Perhaps no Ukrainian holiday reveals the spirit and greatness of the people quite like Christmas. Joe shared some of his treasured memories of Christmases in Ukraine:
"Christmas is celebrated January 7, and it goes on for at least three or four days of intense feasting. You gather around the table, and everyone sings the traditional songs. That seems like a dream compared to what we're facing now. But I'm very grateful for that moment because it gives us energy to get through this and a vision of what we can have in the future if we keep going. 

In America, we've lost our rituals and traditions. I think it's why we have problems with community. We don't have these things that really bind us. Ukrainians don't have that problem: That's something they've held on to more than many other countries. All that is under threat right now, but that's the very thing that makes Ukrainian people so strong and resilient."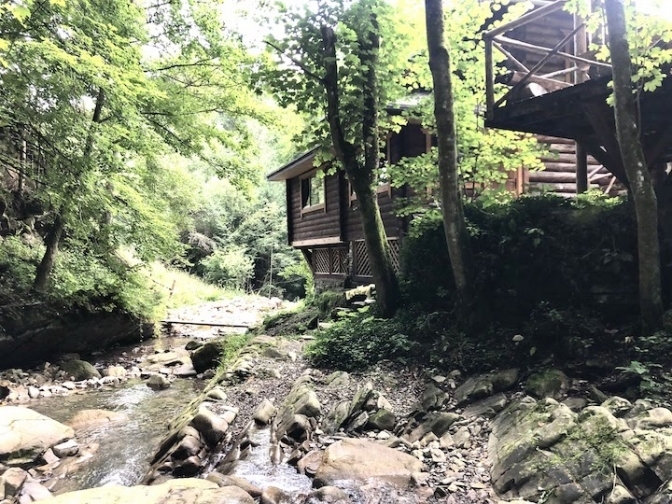 Joe Lindsley
Helping Ukraine as a journalist
When the war began, friends urged Joe to leave the country. But he chose to stay. "It's an amazing country, and I have so many friendships and connections here, and a belief in the Maidan idea that people can truly govern themselves. So not even for a second could I imagine abandoning the country in that moment, especially as a journalist." 
Now Joe is putting his energy and talents to use for the best of causes. He's the nucleus of a group of creative and bright people from all walks of life who are committed to helping Ukraine. 
"When the war started we pulled together a team of volunteers, which includes some of the city's best bartenders, musicians, university students, and many others. We created an English language website to share what's happening here," he said. 
You can follow their work at LvivLab.com. "Our main outlet is on Telegram because there we can reach people without social media threats of cancellation or algorithmic interference."
"There is also a bit of activism here," he said. "We see when soldiers or volunteers don't have the equipment they need, when soldiers don't have socks or food in the trenches, or medical supplies. We're making our offices a logistical headquarters for getting supplies to people. Anyone who needs help knows they can come to us."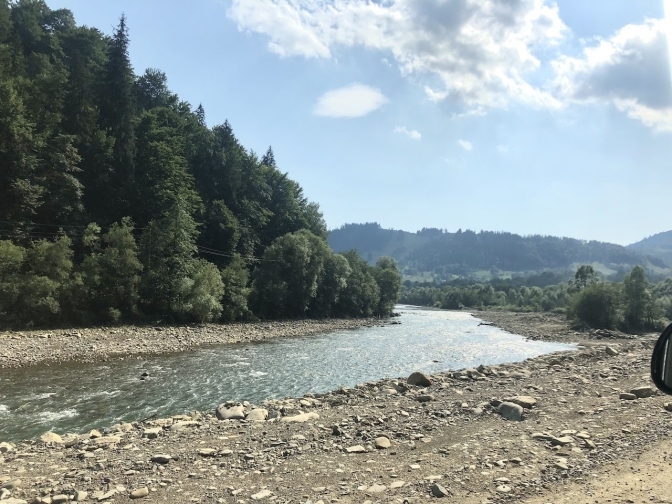 Joe Lindsley
I had to ask: What's it like helping the Ukrainian war effort and covering it on the ground? "It's a great honor," Joe said. "And it's exciting. I'm working with great journalists, and I'm inspired by the Ukrainian model of journalism and their foundation of local journalism. Journalists can be the agents of making democracy work and finding solutions."
He's also found inspiration in the courage of the Church in Ukraine. "One thing I've always appreciated, but especially now in the war, is the Greek Catholic ethos. The patriarch said that no priest can abandon his church, no matter what, even if the Russians are at the door. I think that's a great source of strength for people here."