The faith-based movie from Mark Wahlberg will inspire you when you're ready to give up.
Today is the release of the long-awaited movie Father Stu. The project has taken a number of years for Mark Wahlberg to see to fruition, but he fought to share Fr. Stuart Long's story with the rest of the world to inspire us all. When you see it, you will not be disappointed.
The movie is based on the true story of a priest whose whole life was a fight: with his parents, as an amateur boxer, for love, surviving a nasty accident, joining the priesthood, and for God Himself.
It is the most unlikely story you'll see, but one that will fill you with faith and hopefully a little of Stu's fighting spirit, so that you can face your own demons and come out closer to God.
Of course, it's not always easy, but here are just some of many beautiful quotes in the film that will hopefully inspire and comfort you as you face your own struggles: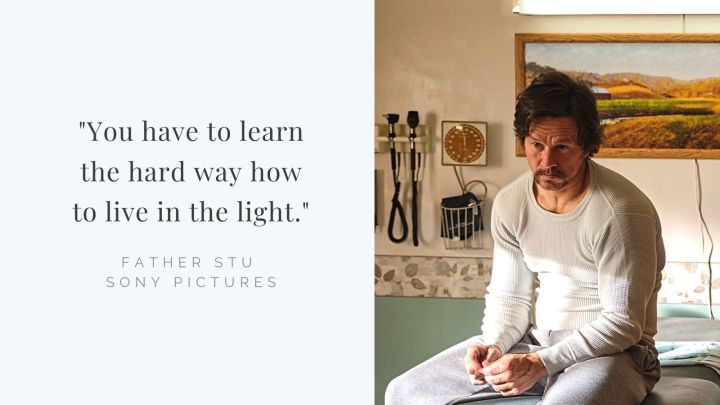 "Life is going to give you a gutful of reasons to be angry kid, you only need one to be grateful."
"God doesn't make mistakes."
"He [God] doesn't promise our stories will make sense, but He does promise they'll find their greater purpose if we're patient."
"It ain't the giving up, it's the giving for. Like anything … it's the struggle that brings you closer to God."
"You can't fool God."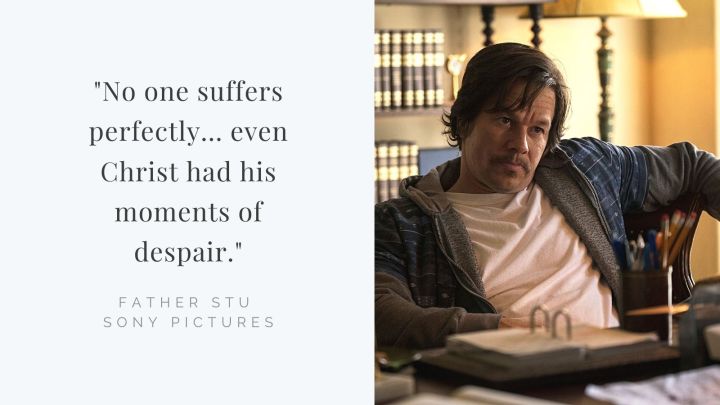 "My suffering is a gift from God. In this life, no matter how long it lasts, it's a momentary affliction preparing us for eternal glory."
"I could have used God's help for a lot of things, but I never could find Him. My son said, 'God wasn't lost.'"
"We shouldn't pray for an easy life, but the strength to endure a difficult one."