For over 41 years, Unbound's unique sponsorship program has profoundly changed the lives of tens of thousands around the globe.
In 1996, a visiting priest arrived in Baudette, Minnesota, and told the parishioners at Sacred Heart Church about an anti-poverty organization called the Christian Foundation for Children and Aging (CFCA). He then laid out packets with photos of individuals in developing countries who were in need of sponsorship. As married couple Mary and Jerry Drewes looked through them, a little Filipino boy named Edmond caught their attention. It was the beginning of what would become a life-changing experience over many years of their lives.
CFCA, based in Kansas City, was founded in 1981 by brothers Bob, Bud and Jim Hentzen, their sister Nadine Hentzen Pearce, and their friend Jerry Tolle. Bob and Jerry had been former missionaries in Latin America where they had witnessed the devastating effects of poverty on families who wanted better lives for their children. With faith and Church teaching as their guides, the founders "envisioned a program that would invite people to partner with families to support, encourage and empower them."
Much later, in 2014, the non-profit changed its name to "Unbound." It currently operates in 19 countries in Latin America, Africa, and Asia and partners over 278,000 children, elders, and their families with more than 229,000 sponsors. 
The life-changing nature of sponsorship
Over the years, Mary and Jerry have had a sponsorship relationship with eight individuals through Unbound. The couple — who are parents of three adult children, one foster son, and a daughter who is now with God — says sponsorship has been extraordinarily rewarding.
Photo Courtesy of Unbound
"Little Edmond from the Philippines was our first," explains Mary. "We next sponsored his sister who is a college graduate and an elementary schoolteacher. Jerry sponsored an elderly woman in Ecuador who was very crippled with arthritis — she has since died. And more recently we sponsored a Tanzanian girl in her late teens who had the dream of establishing her own business. She remained in the program while attending business school, was able to purchase a parcel of land for her business as well as a place for her and her family to live."
Currently, the Drewes sponsor three children: a boy from Kenya, a girl from Madagascar, and a 6th grade boy who lives in a crowded slum in Ecuador. 
Mary says that what separates Unbound's programs from others she knows about is "the relationships that are established and the reciprocal giving by all stakeholders involved, which is at the very heart of the program and the heart of our Christian beliefs." 
In Mary and Jerry's experience, everyone plays an important role in Unbound's work — the sponsored individuals, their families, the Unbound staff, and the sponsors — and  it works best when they function as a team. "We learn from one another and love one another. It is the Mystical Body of Christ, the Trinity… it is Pope Francis's daily message to us all," says Mary. 
Photo Courtesy of Unbound
Helping Erick — and his entire family
Unbound's ability to prioritize the needs of the people it serves is illustrated by a recent event in one of the Drewes' sponsored children — Erick in Ecuador.
Erick likes to play soccer, so at Christmas time Jerry sent extra money and requested that it be used to purchase a soccer ball for Erick. "The person we spoke to at Kansas City said they could not guarantee the money would be used for a soccer ball in case a more urgent need should arise," explains Mary. 
Fast forward a number of months. There was a pandemic outbreak in Erick's home area and he wrote to Jerry to say that his mother was forced to keep the children indoors. He and his siblings couldn't even play outside. School had switched to remote learning but the family had only one cell phone for the children to do their schoolwork and it was decided that Erick's 7th grade brother should have priority. 
"Erick later told us that money from Unbound was used to get Wi-Fi for the family, which eliminated the remote learning dilemma and freed up the phone for his father so he could once again answer work calls," says Mary.  
Personalized support and transparency
Another key differentiator with Unbound's program is its focus on the empowerment of families – it is the family who decides how they will use the personalized support. Typically they prioritize nutritious food, education and skills training, health care, improved living conditions, and seed capital for a small businesses or farms — but they get to decide.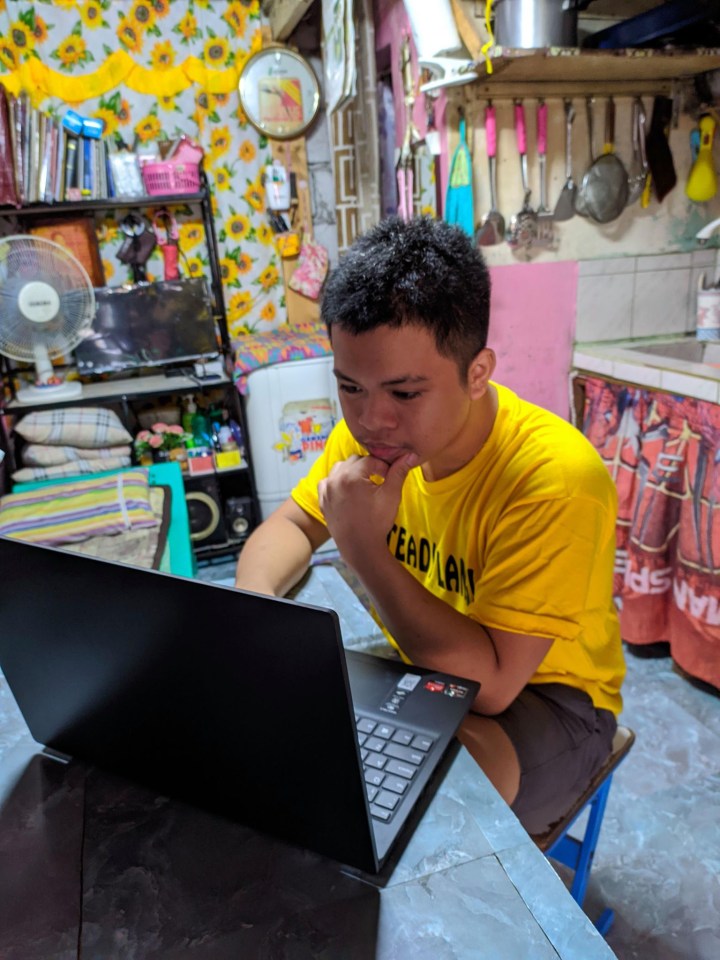 Photo Courtesy of Unbound
Unbound devotes 92.6% of its expenses to program support. In August 2021, it achieved a major milestone: reaching $2 billion in funds sent to help families overcome the challenges of poverty. The organization has been awarded 4 out of 4 stars by Charity Navigator, and is the only child sponsorship organization to receive CharityWatch's A+ rating.
The first awareness trip
For sponsors like Mary and Jerry, one of the greatest joys of being part of Unbound is taking "awareness" trips. The Drewes have taken two such trips to visit their sponsored friends. One was to Guatemala with Mary's brother who had three sponsored children there at the time. But their very first trip in 2006 to visit Edmond still looms large in their memories. 
"Our relationship with Edmond began with the usual exchange of pictures, cards, and letters," explains Mary. While the family didn't speak English at home the children learn it at school and as Edmond grew older he was able to write to them in English without the translation help of Unbound staff. 
"Edmond remembered us with handmade cards on major religious holidays and assured us of his daily prayers," explains Mary. "His letters were filled with words of love and gratitude for what we, through Unbound, have done for him. He considered the people in the program part of his family."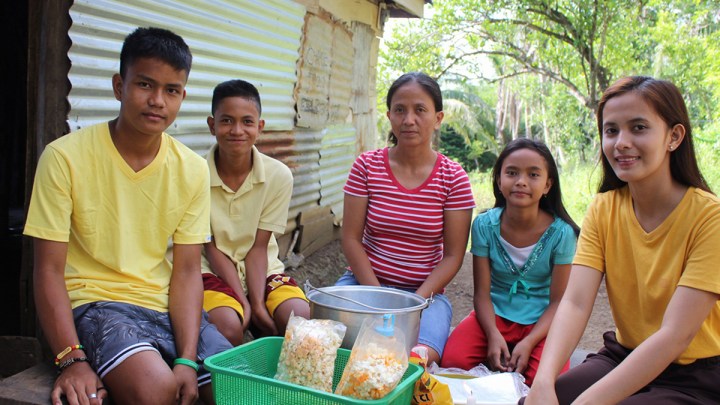 Photo Courtesy of Unbound
As with any affair of the heart, Mary and Jerry found letters were not enough and soon they wanted to meet Edmond and his family. They were eventually able to travel to the Philippines on an awareness trip.
"We will forever remember being escorted as honored guests in a parade that started at our hotel in Legazpi and ended at the Astrodome where we were greeted by 4,000 waiting children," says Mary. "Edmond accompanied Jerry and I as we were led through the streets by a marching band, police cars with sirens blaring, and a motorcycle escort. Edmond was a very self-assured young man, but I think this day added greatly to his sense of self." 
The Drewes were deeply moved by that experience, though the highlight of the trip was probably the full day they spent at Edmond's family's home. "The yard was swept of leaves and the bamboo house was clean and orderly, with shoes tucked neatly under the eaves to keep them dry during the rain season," remembers Mary. "We were served a meal of rice and coconut milk and learned that Edmond, as the eldest child, picked those coconuts by hand by climbing barefoot up the palm trees."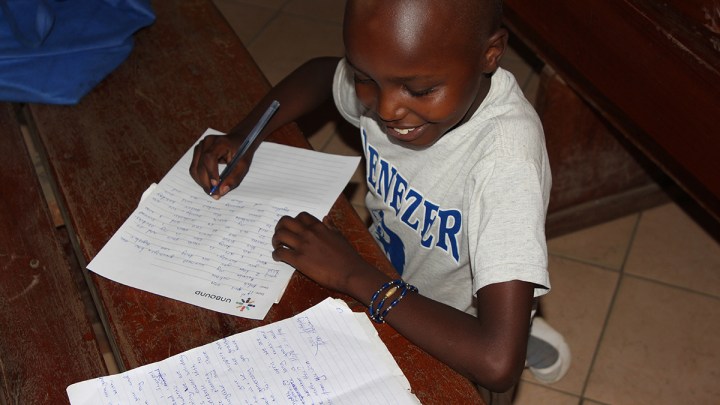 Photo Courtesy of Unbound
Lasting change and transformation
Today Edmond is a college graduate, working for a large tech company in the Philippines. Not only do many of the children sponsored through Unbound finish their secondary education, but a number of them get vocational certificates, college degrees, and even advanced degrees allowing them to start successful businesses and enter professions. Some of these trained professionals have even become Unbound staff members, in turn inspiring younger sponsored children.
For Mary and Jerry, who have now been married for over 56 years and have five grandchildren and two foster grandchildren, Unbound has been an extraordinary way to help others transform their lives, and to be transformed themselves through the rich relationships they've nurtured through their sponsorships. 
In its 41 years, Unbound has shown itself to be boundless in what it can achieve in its ability to connect people across the globe in relationships based on love, compassion, collaboration, and mutual support.
This content has been brought to you in partnership with Unbound.