In his memoir the explorer wrote that he and two of his men experienced the same uncanny sensation that they were not alone on their perilous journey.
Need an idea for Lenten almsgiving?
Help us spread faith on the internet. Would you consider donating just $10, so we can continue creating free, uplifting content?
Make a Lenten donation here
Last month, researchers discovered the wreck of the explorer Ernest Shackleton's ship, HMS Endurance, at the bottom of the Antarctic Sea, where it had been since it slipped under the surface of the ice on November 21, 1915.
The 144-foot, three-masted wooden vessel was found upright and largely intact, with the name Endurance clearly visible above the stern. Before its discovery, the last people to have seen the ship were Shackleton and his crew, on an expedition from to make the first land crossing of Antarctica.
The expedition did not go as planned. The ship became trapped in the ice, the hull eventually cracked under the pressure, and the Endurance began to take on water. The stranded crew watched helplessly as the ship disappeared into the sea.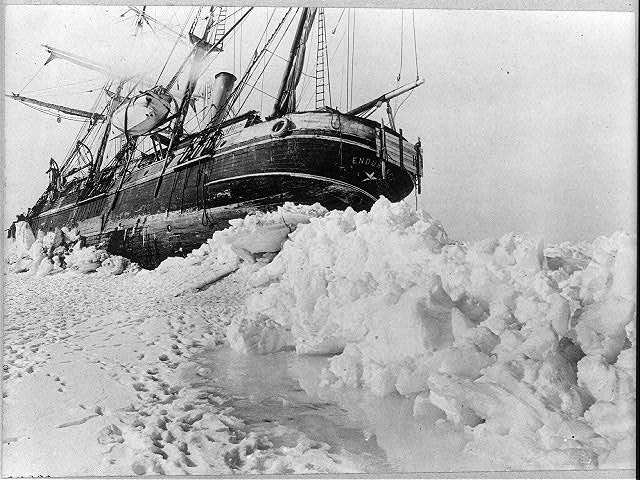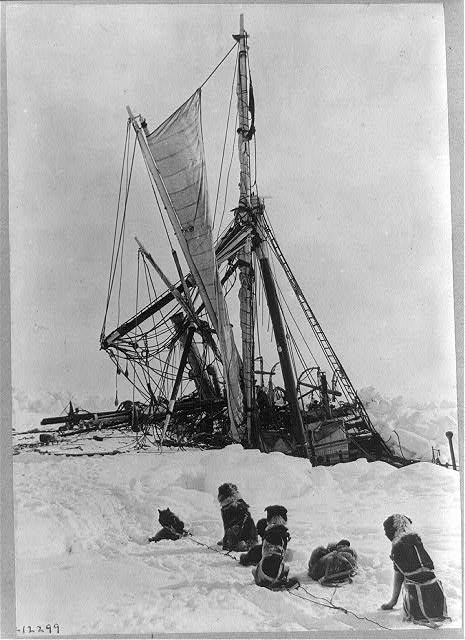 From that moment until their miraculous rescue 14 months later, the crew endured frigid temperatures, gale-force winds, frostbite and dysentery. The odds were against them, but somehow, miraculously, Shackleton and all 22 members of the Endurance survived. 
Miraculous survival and rescue
Leaving the rest of the men behind on desolate Elephant Island, Shackleton and a crew of five men set out on a lifeboat to seek help. Headed for a whaling station 800 miles away, their tiny boat nearly capsized as it was buffeted by heavy seas and hurricane-force winds.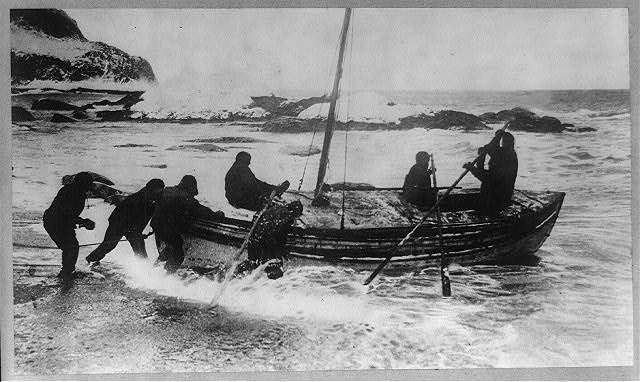 Once safely on shore, Shackleton, along with captain Frank Worsley and Tom Crean, traveled the last treacherous 32 miles on foot, crossing the mountainous terrain of South Georgia Island. 
Upon reaching the whaling station, a rescue mission was launched to retrieve the Endurance's crew. After four months spent marooned on the island all of the men were rescued.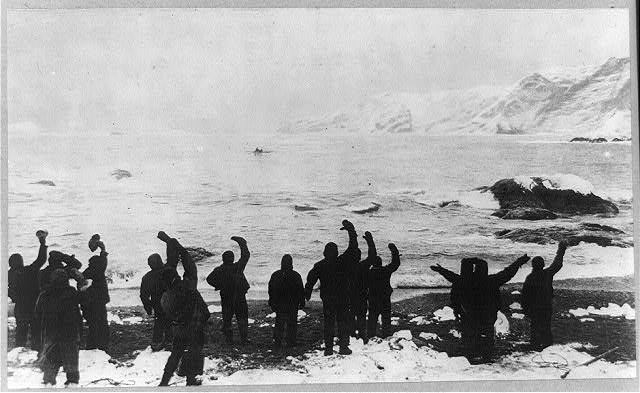 Shackleton wrote to his wife, "'I have done it,' Shackleton wrote  his wife Emily. 'Not a life lost, and we have been through Hell!'
"I have no doubt that Providence guided us"
While much has been written about their improbable survival and dramatic rescue, it has not been widely reported that the Shackleton later wrote that he experienced the presence of God while on their perilous journey. 
It is all the more remarkable that Shackleton may not have even been a Christian. He "had a reputation as a drinker and a womanizer," according to Michael A. Obel in an article in New Horizons.
In his memoir South: The Endurance Expedition, Shackleton wrote that he and his two companions had the same uncanny sensation that they were not alone.
He wrote:
"When I look back at those days, I have no doubt that Providence guided us, not only across those snowfields, but across the storm-strewn sea that separated Elephant Island from our landing place on South Georgia. I know that during that long and racking march of 36 hours over the unnamed mountains and glaciers of South Georgia, it seemed to me often that we were four, not three," he wrote.
"I said nothing to my companions on the point, but afterwards Worsley said to me, 'Boss, I had a curious feeling on the march that there was another person with us.' Crean confessed to the same idea. One feels the dearth of human words, the roughness of mortal speech, in trying to describe things intangible, but a record of our journeys would be incomplete without a reference to a subject very near to our hearts," he wrote.
Shackleton and his crew didn't manage to make the first land crossing of the Antarctic continent as they had intended. But in his words, "it seemed to me often that we were four not three," it is clear that he and Worsley and Crean found much more than they were looking for.
Thanks to Fr. John Riccardo who mentioned this mostly untold story on the podcast, "You Were Born For This."