Superior of the Daughters of St. Paul Sr. Donald Maria Lynch talks #onthemove with Aleteia.
The Daughters of St. Paul have announced that they will close four of their locations within the United States. The decision came as part of a reconfiguration of their U.S. presence, an initiative that the sisters are supporting with a new campaign, titled #onthemove. 
Daughters of St. Paul
The Daughters of St. Paul are missionary nuns who follow the spirit and example of St. Paul to bring Christ to the world through the most effective means of communication. The community is a worldwide presence, with 1,900 nuns working in 50 countries. Their tools of communication include traditional sources of media, like their Pauline Books & Media Centers, where they publish Catholic literature. Some of their most recent successes, however, have been online.
For years the faithful have enjoyed the Daughters of St. Paul's spirited posts on social media platforms. Their delightful videos have gone viral on TikTok, YouTube, and Instagram, earning them the moniker "The Media Nuns." These popular posts have proven the potential reach of online evangelization and have spurred the sisters to reassess and redesign their approach. 
Redesign
Now, as part of this redesign, the Daughters of St. Paul are preparing to close four locations: Honolulu, Chicago, Charleston, and San Antonio. On their #onthemove website, they note that the closures will be staggered in order to limit impact on the daily lives of the sisters. 
The Honolulu site will be closed in summer 2022, Chicago in the fall, and Charleston by early 2023. They note that their San Antonio location has been vacant for some time.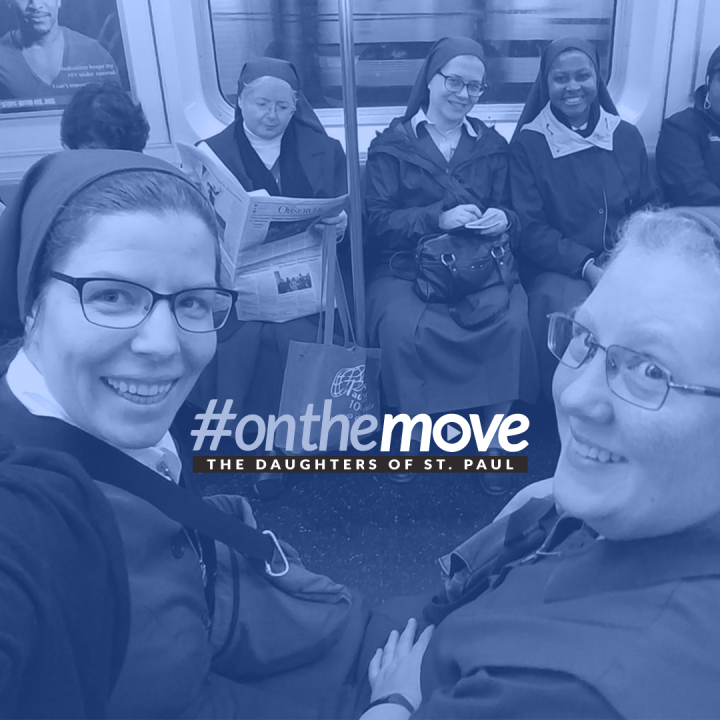 The move is expected to bolster the ranks of the remaining nine physical locations and facilitate their mission to a greater degree. According to their press release, the Daughters of St. Paul believe that this restructuring will help them to achieve four major goals: a rededication to excellence in publishing, a transformation of their Pauline Books & Media Centers, an expansion of pastoral content on social media, and a fostering of Christian culture and communication. 
Sr. Donald Maria Lynch
Superior of the Daughters of St Paul Sr. Donald Maria Lynch, FSP sat down with Aleteia to discuss the #onthemove campaign. Alongside Sr. Tracy Matthia Dugas, she explained what the move will mean to their community and how they will continue their mission to spread the message of Christ. 
Aleteia: What was the impetus for the #OnTheMove campaign and why now?
Sr. Donald: This was actually a number of years coming. For about five or six years as a province, we've been doing some deeper reflection on our mission in terms of a transformation in our mission in order to be as faithful as possible to our charism. With our charism being spreading the gospel through the communications media with the most effective means we've found out that we need to move in a more impactful way into the online world.
We have been doing some things in that regard, but most of our focus has remained in our book centers. They have been very effective over the years, but we find that we haven't dedicated them to the online mission. Also, transforming our books centers into places of evangelization that can also incorporate a lot of the online aspects. 
We decided that we needed to consolidate some of our locations, so we could increase the number of sisters in each one, which would allow us to really move forward. It wasn't initiated by the pandemic, but in a sense, the pandemic confirmed for us the need to become more present in the online world.
What was the pandemic like for the daughters of St. Paul and how, if at all, would you say it has affected in-person outreach?
We did have to move a lot of our activity online from our publishing house and our book centers. Over different periods of time, we did have to close our centers and move to reaching out to people through our online webstore.
The webstore became even more important in the work we were doing in reaching out to people. We found it allowed us to really focus even more on expanding and developing our online presence. It was like a fire was put underneath our feet once the pandemic came.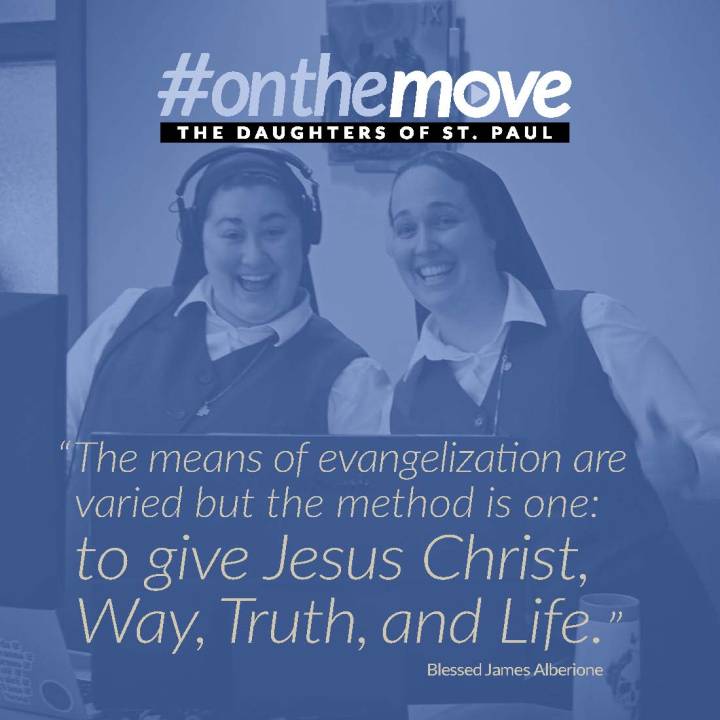 How will closing the locations in Hawaii, Chicago, Charleston and San Antonio affect daily life and work for the daughters of St. Paul?
I think it's going to be a gradual change. It will allow us to begin to develop more things like our podcast, our streaming media, and our presence on TikTok and Instagram. We want to organize it so that it's more focused and ends up reaching more people.
Then we also do want to look more concretely at the physical centers we have and try to transform them into places where we'll continue to have our books, but also other media that will be available to people. We want to also create spaces for meetings and presentations. So by having those larger communities, it will allow us to do that. Another really important component is we feel that when we have more sisters present together in community, it's also a beautiful vocational witness.
In your press release, you mentioned the pursuit of "new and diverse pastoral opportunities." Can you give us an example of what those might be?
One example would be "The Daughters Project" podcast. It's reaching people in about 90 countries now and we're developing themes of focus to really reach out to the needs of people. 
We're also trying to bring more collaboration to the publications we release. To make those more available online, not just in terms of the books, but the digital content. We want to examine how to fit those releases to the public and allow them to respond and engage with us.
You also mentioned that you want to transform Pauline book and media centers into more "vibrant and dynamic centers of evangelization." Can you describe what these new centers will be like?
Most of our centers are beautiful places for outreach, but they're essentially places where we have books and other media for people to discover. We really try to make it a place that is truly centered in Christ.
We would like to create areas in those locations where we'll have presentations or spaces for book clubs or discussion groups. Our Los Angeles location is already doing this to a degree and we've had good feedback.
It will be a hybrid experience where there are in-person and online activities. We can reach people much farther afield than those that are just able to physically come into our centers. We also hope that as we change the centers into any evangelization space, it will allow us to share what may be happening in the centers "out to the peripheries" as Pope Francis would say. To reach those people that may never actually come in contact with us in person.
As media nuns, you have a presence on a lot of digital platforms, which is your favorite to engage with, and which has been the most effective for evangelism?
Sr. Tracy: As an organization and as sisters we really do utilize a range of social media. We're present on Facebook and Instagram. We're present on TikTok and a few other platforms like Twitter.
It's really interesting if you find the daughters of St. Paul, you'll find certain sisters go more towards their own individual tastes. We engage with the one that seems to fit each of us best. For instance, I'm more visual and image oriented so I tend to lean towards Instagram, but we have other sisters who are Twitter famous or TikTok famous.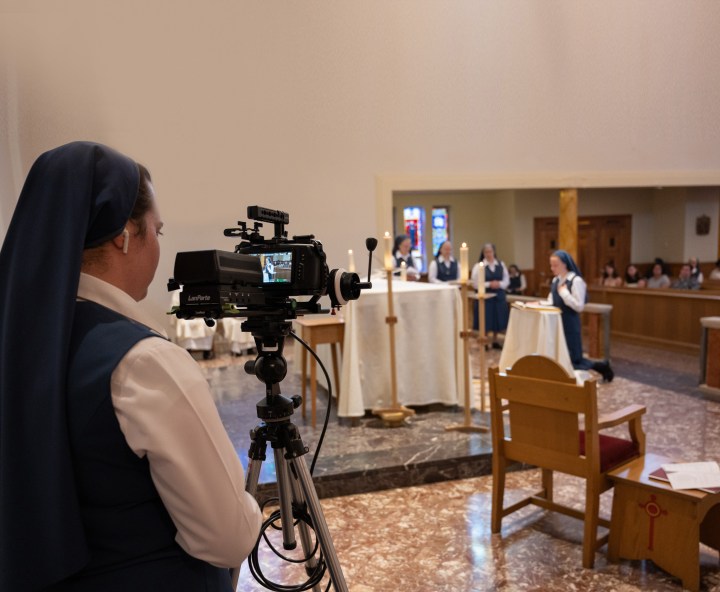 I think as an organization that this whole redesign is aimed at utilizing the individual gifts of the sisters to speak from one voice and to show a witness of who we are in the digital sphere. I think we can draw some interest and help people to feel a connection with God, even on those platforms.
Where do you see this redesign bringing the Daughters of St. Paul in five years?
Sr. Donald: To a certain degree it's open ended in that we want to always work toward becoming as nimble as possible. So realistically, I would say that, within five years, we would have an equal blending of our in-person witness, collaboration with people, and an online presence. In this way we can consistently reach out to people throughout the world.
It should always be adaptable. We try to be very aware of what the greatest needs are for people today and to reflect that with our content.