Catholic author and speaker Mary Lenaburg shares her advice on how to stand for the dignity of all life on social media and beyond.
What can God do in your life with one Bible verse a day?
Subscribe to Aleteia's new service and bring Scripture into your morning:
Just one verse each day.
Click to bring God's word to your inbox
It is never easy to discuss controversial topics with friends, family, or even strangers; it's even harder to do it online. The recent leak of the Supreme Court's draft that may overrule Roe v. Wade has lit comm boxes on fire over the past week, and it can be difficult to know how — or even if — to respond to the myriad of strong views and anger that we see online.
Aleteia reached out to Mary Lenaburg, a popular Catholic speaker, writer, and influencer who was recently interviewed about being pro-lifeby WJAC while visiting State College, Pennsylvania. Lenaburg believes leading with love is the only way to articulate a pro-life view, and she shared with us her advice for responding to online comments on issue of abortion.  
Aleteia: When it comes to comments and posts on social media that are pro-choice, or that critique the pro life position on abortion, should we ignore them? Engage with them? Challenge them? Many of us don't want to lose or create tension with friends, but we feel badly saying nothing. 
Mary Lenaburg: I have never been one to back down from a difficult conversation. That's not to say I don't always handle them well. I believe that silence, especially when it comes to issues like the dignity of life, is deadly not only for us morally, but how are people to know what we believe as Catholic Christians if we don't tell them the truth with love and mercy?
If the conversation takes a negative turn or they get nasty, I stay patient and positive. Once you enter into emotion, you have lost the argument. I have found that avoiding the topic actually creates more tension than simply being honest. If they decide to walk away from your friendship, then I hate to say, they were never your true friend to start with. I have many people in my life who differ from me both in regards to politics or religion, yet we have remained friends. My practice is to keep the door open and a seat at the table, always. 
How can we witness to life without isolating others? 
I believe we have to meet them where they are. We have all been catechized differently and our experiences directly affect our response to any given situation. Listen, hear their hearts, and speak the truth with love and mercy. Even if they reject you, we must love them. It's the only answer. 
How would you respond to a comment or post like: "Happy Mother's Day to all the mothers who got to choose to be mothers"? 
When I hear statements like these all I hear is the pain. Something has happened along the way in their formation on matters regarding the dignity of each life. Everyone — save those who have been raped — has a choice to make. They choose whether to have sex or not. That's when the choice is made. Once a child is conceived, they're is another person to consider.
In the case of rape or incest, it is horrific and my heart bleeds for those women. But even in the most horrible circumstances, God allowed a life to be formed. They have a mission just as you do. They didn't choose how they came to be, but that doesn't mean they are to be murdered simply because of their beginnings.
Every life matters. Every single one. No matter their abilities or disabilities, how they were conceived or the family they are born into. Each is made in the Image and likeness of God and they deserve to live.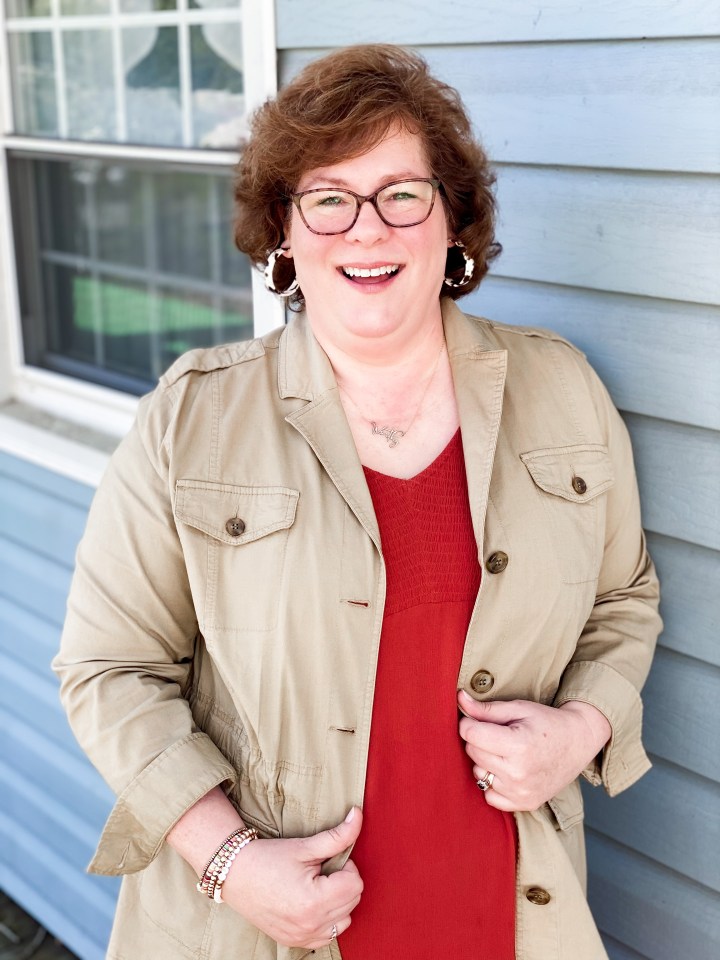 Were you always pro-life?
Yes, I have always been pro-life. I struggled in high school when a friend got pregnant and her parents threw her out of the house. My parents offered assistance and helped find her safe haven. I remember how encouraging and gentle my mother was when speaking with her. She just wanted her and the baby safe and well cared for. No stigma. No judgment, just love. I learned to care for people in the same way. She led by example. 
What do you find to me the most compelling or inviting part of the pro-life message?
I think the most inviting part of the pro-life message is that we greatly desire to care for both mother and child. We don't just assist when the mother is with child, but there are so many services available to walk with them after birth.
Another part of the pro-life movement that speaks to my heart is how we walk with those parents who have received a terminal diagnosis. We gather around the family to celebrate every milestone of life while pregnant and then walk with the family after birth, through the valley of grief.
Every life is precious and meant to be celebrated no matter the circumstances of their birth. We need to do a better job of teaching our young people how God sees them, to reinforce their dignity and worth. We also need to do a better job accompanying those who find themselves in such desperate circumstances that they would even consider an abortion. All in all, we need to stop judging and start loving.