If you want a slightly more unusual way to honor the Virgin Mary, take a look at some of these lovely options.
The month of May is devoted to the Virgin Mary, so we wanted to take a trip around the world to see how this most special of names is used in different countries.
If you take a look below, you'll see some of the versions used globally. While some are rather well-known, there'd a few you may never have heard of. The name "Mary" actually means "drop of the sea, bitter, or beloved," so any one of these options would make a perfect choice for a baby girl when you want a name packed with spiritual meaning.
Scandinavians use this as a shortened version for the name "Maria." In fact, "Maria" hails from the Hebrew name "Miriam," which in itself is a version of "Mary."
Miriam
Speaking of "Miriam," this popular name can also be written Miryam. The centuries-old name remains a very popular choice among parents in the Middle East and in Africa.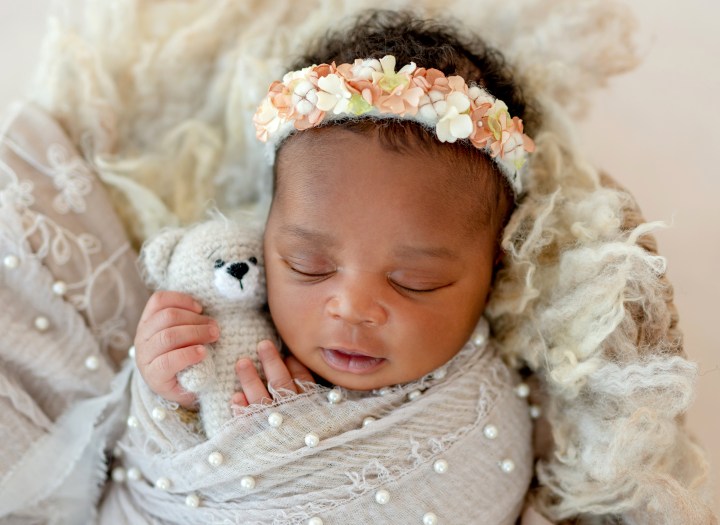 Tatyana Vyc | Shutterstock
Mara
The name "Mara" appeared in the Book of Ruth, and is one of the earlier versions of the name Mary.
Marisol
This pretty Spanish name is a contraction of Maria de la Soledad, or Our Lady of Solitude, a popular devotion to Mary in Spain. So your little girl's full name would mean "Mary of Solitude."
Molly
Many might not realize that this pretty first name is actually a diminutive of Mary. In the Middle Ages it was used as a nickname for Mary, and it continues to be a popular choice today.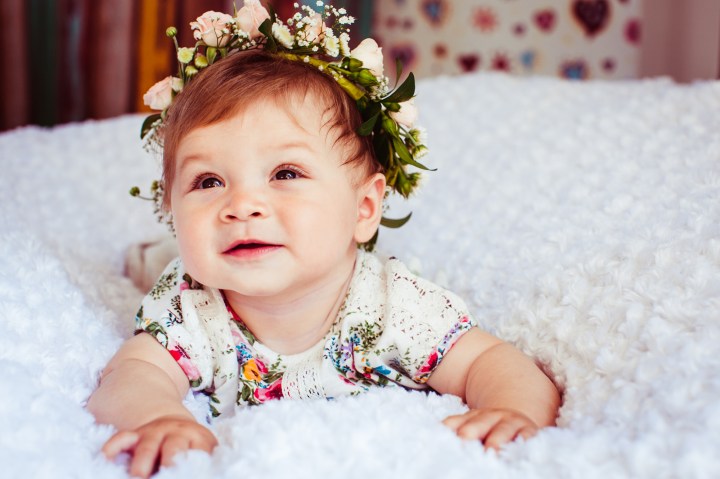 pyrozhenka | Shutterstock
Moira
This is a slightly more unusual version of Mary that is used in Ireland and Scotland. The name Maureen is also popular among the Gaelic countries and is another way to honor Mary, as well as another unusual choice, Maire.
Marie
Many will know that this pretty option is the French version of Mary. It is actually a very common choice for both Catholic girls and boys in France.
Mari
This is the Welsh, Basque, and Breton version of Mary that has the particular pronunciation of Mah-ree to distinguish it from "Marie." It is also popular in Scandinavia, Hungary, and Estonia.
Mariella
This beautiful version of Mary is used in Italy and Holland.
PhotoDiod | Shutterstock
Manon
This is another way of saying "Mary" in France. Initially it was a pet name for Marie or Marianne, it has been in use as a first name for the last few centuries. Another option is Marion, which is a little less popular, but nonetheless, a lovely way to honor the Mother of Jesus.
Malia
Away from Europe, Malia is the Hawaiian way of saying Mary.
Marika
The Dutch add a "k" to make their version of Maria that little bit more unique.
Mariska
The Hungarians go that little further with Mariska, a name you might be familiar with thanks to actress Mariska Hargitay.
Mariya
In Russia, Ukraine, and Bulgaria you might hear a little girl being called Mariya, with the diminutive form often being Masha.
Yarkovoy | Shutterstock
Marysia
The Poles pay homage to Mary with this version of Maria. The monikers Marynia and Maryla provide another cute diminutive of Maria.
Majken
This name is popular among the Swedes. It would definitely be a more unusual option for a little girl.
Maikki
This is an even more unusual version of Mary used among the Finns.
Maricel
In the Philippines, this is a popular choice for a little girl that combines Maria with Celia. The extra word, Celia, means "heaven" so it is quite a fitting choice to those wanting a name that truly honors Mary.