If not even Heaven can contain God, how can I?
What can God do in your life with one Bible verse a day?
Subscribe to Aleteia's new service and bring Scripture into your morning:
Just one verse each day.
Click to bring God's word to your inbox
The Gospel for this Sunday is John 14:23-29 
1 The human being is God's dwelling place? 
Heaven is not capable of housing God, much less so a human person could house him. It is impossible. Yet, God Himself transcends this limit. Jesus says in the Gospel that He can dwell permanently in a human being. There are only certain conditions for this.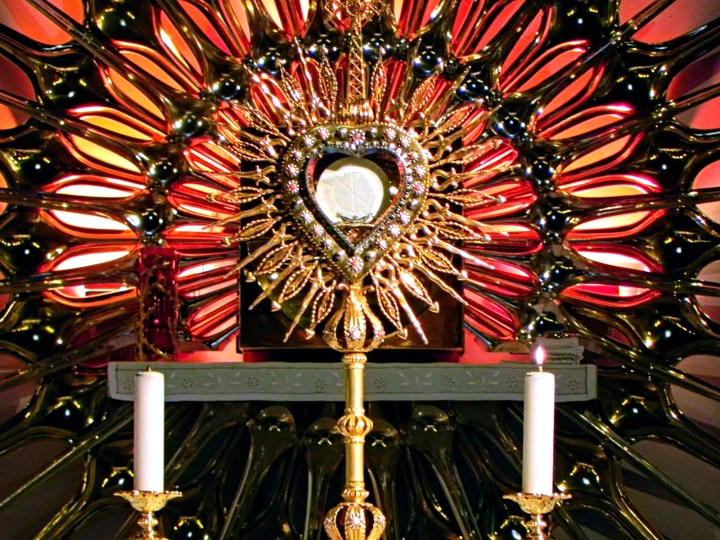 Picasa | Picasa
2 Key Words 
Whoever loves me will keep my word, and my Father will love him,
and we will come to him and make our dwelling with him.
The original Greek version of the Gospel uses the word "mone" which means not just a temporary place to stay, but to dwell permanently. God wants to be bound to man forever. He wants nothing to break this bond of love. However, He gives each person free will. 
There are two conditions for God to dwell in me: love and keeping His teachings. God Himself gives us the way to love God and people in His Word, especially in the commandment of love and the 10 Commandments. Keeping God's teaching means paying attention to what God says in the Gospel and the Church and taking God's teaching to heart.  
Love and obedience to God open the door wide for God to dwell in us permanently.  
The Advocate (The Paraclete), the Holy Spirit,
whom the Father will send in my name,
will teach you everything
Jesus never leaves us alone, even when we cannot see or feel Him. God the Father sends us the Holy Spirit in Jesus' name. Jesus calls the Holy Spirit using the Greek word "Parakaleo," which literally means someone who speaks for someone else. The Holy Spirit speaks to us on behalf of God and he speaks on our behalf to God.  
The Paraclete, the Comforter, does not just bring emotional comfort, but accompanies us constantly, encourages us to persevere in our faith, and defends within us the truth of the Gospel and the certainty that Jesus lives. The Holy Spirit is present and active in the community of the Church. He constantly reminds us of the words of Jesus.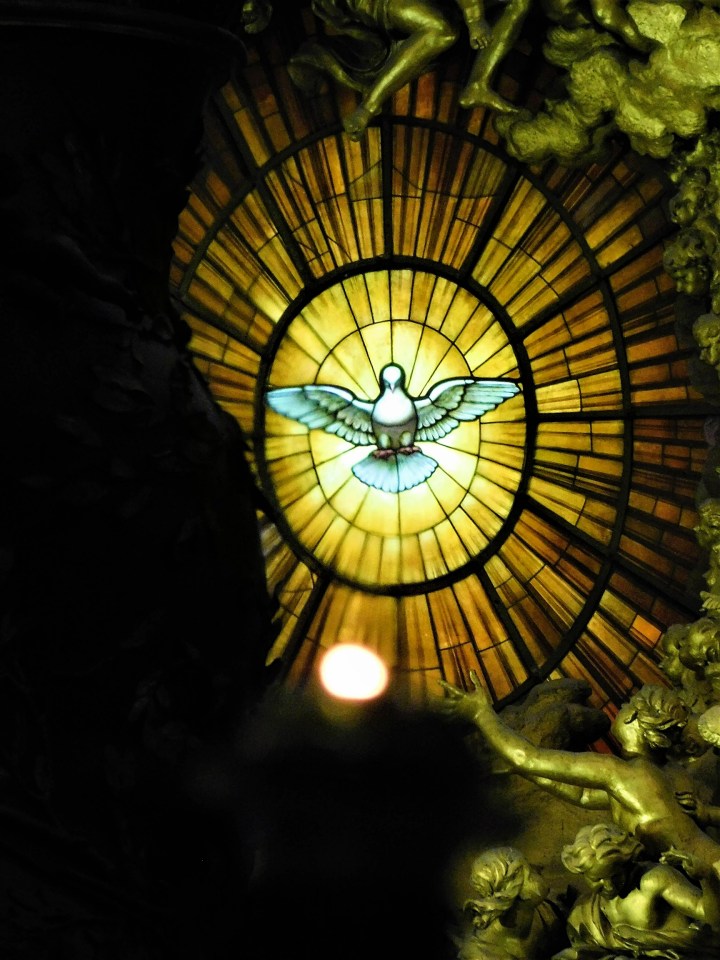 Peace I leave with you; my peace I give to you.
We hear this phrase from the Gospel during Mass. Jesus reminds us before receiving Holy Communion that he wants to give us his peace. Many things in this world will want to tear down our peace. Jesus says that this peace that he gives does not depend on external conditions. No one and nothing can take it away from us. The Holy Spirit will defend the peace within us. 
3 Today 
God desires to dwell in me forever. What is my reaction to this desire of God? What prevents me from opening the doors of my life wide to God? I will ask the Holy Spirit to teach me to listen to Jesus and not to be afraid to open wide my heart and life for Him.