These moms are juggling their busy work schedules and showing us all that having children can inspire great things at work.
With the Supreme Court's upcoming ruling on Roe v. Wade, a group of young celebrities recently signed a petition stating that if the landmark case is overturned, it will rob women of their power. The names were then placed in an ad in the New York Times, sponsored by Planned Parenthood.
Their opinions echo the thoughts of those who believe that pregnancy (wanted or not) and motherhood are detrimental to a successful career. But the truth is, there are many celebrities who prove that motherhood and a successful career can go hand in hand. Here's a handful of them.
The mom of three is often seen in the papers taking her kids to their different activities, to church, or just for a mom and child treat. Garner's children have not stopped this single mom from pursuing her successful career. She even takes time to entertain us with videos she makes with her own mom.
Jordin Sparks
The American Idol winner of 2007 had a lot of musical success after the competition. With a number of albums, she also appeared on stage in Broadway. When her son was born in 2018, she was so inspired by him that she headed out to make a new album. She's also been busy with a number of projects, including returning to Broadway, all while being a loving mom.
Kathy Ireland
The former supermodel has three children, and since they arrived she has managed to amass a fortune in her business ventures, which led her brand to generating $3.1 billion in sales in 2021. Despite her professional achievements keeping her busy, the devout Christian still has plenty of time to carry out philanthropic work while, of course, looking after kids.
Candace Cameron Bure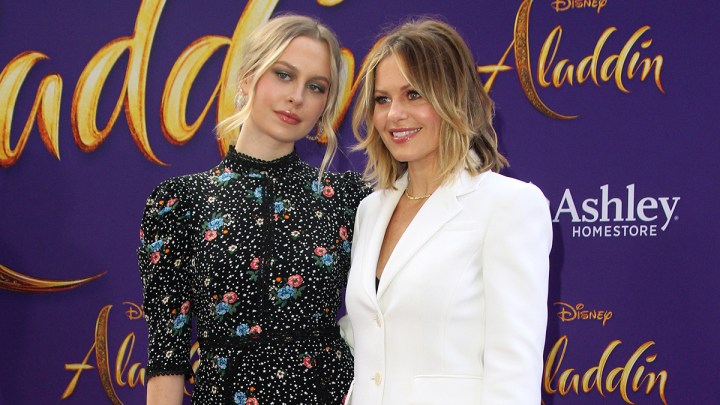 Kathy Hutchins | Shutterstock
You may be familiar with this actress, producer and talkshow host, especially for her work with Hallmark. She has three children with her NHL player husband and has continued to grace many screens in popular shows like Fuller House. She is proof you that can be dedicated to both your career and your kids.
Kelly Ripa
The popular talkshow host has shared with us some very endearing moments of her kids' lives throughout her career. Her three children are now all young adults, and her experience as a mother has made her relatable over the years, as she shared how important family life has been to her with her TV audience.
Patricia Heaton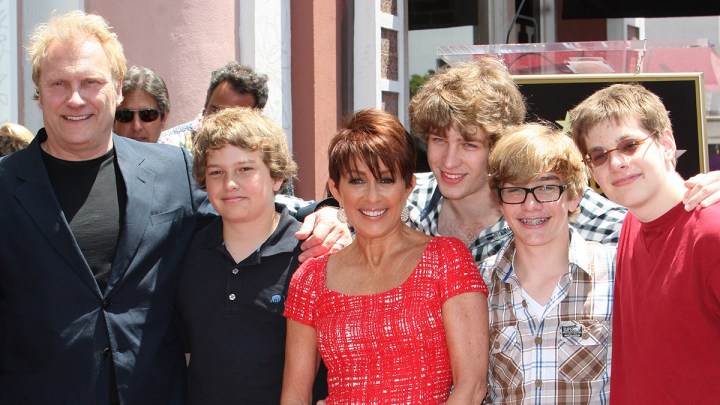 Joe Seer | Shutterstock
This mom of four boys has had a prolific Hollywood career and brought much pleasure to those who've watched her over the years, thanks to her wonderful sense of humor. Not only has she been a huge success on TV while being a mom, she's found time to work on projects that help women and children, advocating for pregnant and parenting women in Washington, DC, through the years.
Serena Williams
Widely known as the greatest ever women's tennis player, Williams actually won the Australian Open while she was 7 months pregnant with her daughter! While a leg injury deeply affected her play after her daughter was born, she is the highest paid women athlete of all time, and keeps herself busy with projects such as promoting King Richard, the biographical drama about her dad.
Mariah Carey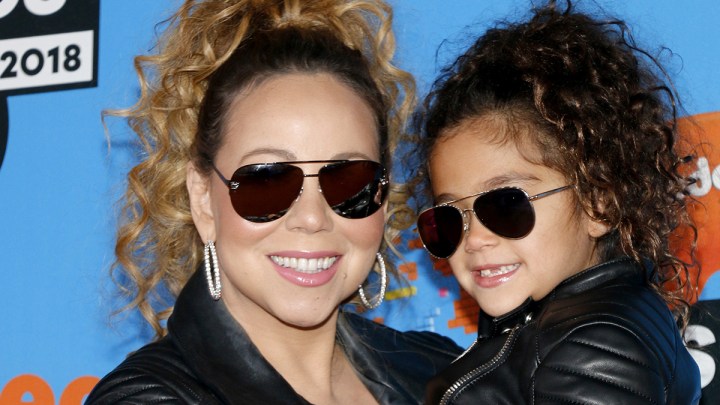 Tinseltown | Shutterstock
At Christmas we reported how the songstress declared Mary to be the "Christmas Queen." You might not appreciate her lifestyle or music, but she is still very much a music icon who has continued to thrive in her career while raising her twins.
Mariska Hargitay
You'll be familiar with the Law & Order:SVU actress, but what you might not know is that the mom of three credits her children for making her a better parent, as they make her listen. She told People magazine that "my husband is my North Star, and my kids are my teachers."
Celine Dion
One of the most iconic singers in recent decades, Dion has managed to forge a staggering career while dealing with fertility struggles, welcoming one son, then twins nearly 10 years later, and then in 2016 she had to cope with the heartbreak of losing her husband. Yet amidst all her personal struggles, the star has made sure the show goes on, and continues to protect and guide her boys as they now approach those tricky adolescent years.