The avant-garde artist, while not reliably religious, was devoted to the Blessed Mother. She is, unusually, the central focus of his depiction of the Crucifixion.
May is the month of the Virgin Mary throughout the Christian world, although celebrations have been subdued in England for many centuries. Despite this, there are corners – even of the nation's capital city – with Marian surprises in store.
One of the biggest is Notre Dame de France, located in what used to be the seediest red-light district of London. Unlike its more famous sister Notre Dame de Paris, this very French church sits in a seldom frequented backstreet near Soho.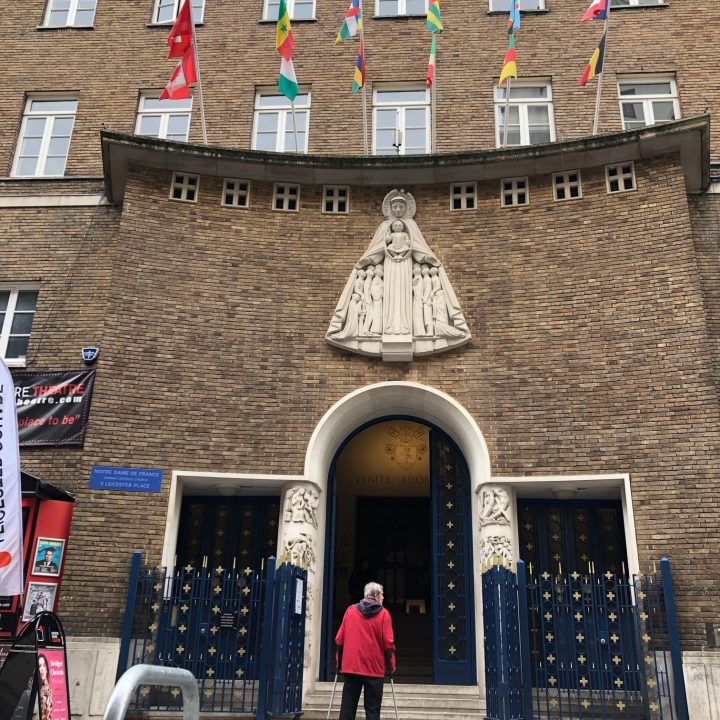 Lucien de Guise
There's little to tempt passersby from the outside. It's mainly tourists and local residents from Chinatown who visit this haven of calm close to the raucous attractions of Leicester Square. Its most dedicated visitor in the 1950s was the quintessential French artist-filmmaker-poet-polymath of that era. Jean Cocteau painted a mural that is as novel and fresh as ever; thanks partly to the glass partition that protects it.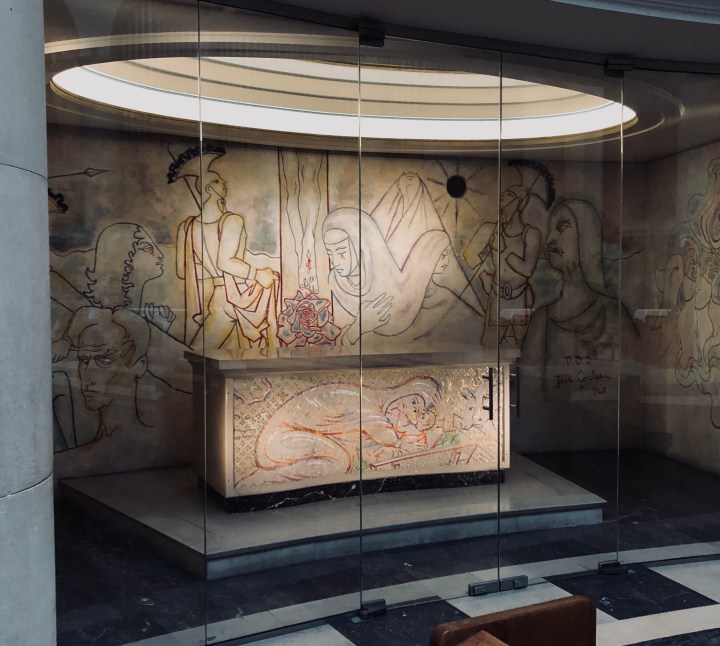 Lucien de Guise
Although Cocteau was not a reliably religious man, he was in thrall to the Virgin Mary. Every day for two weeks, before getting down to work he would light a candle at the shrine of Our Lady of Lourdes and then light a cigarette at his workstation. Those were very different times. Cigarettes were usually more important to artists than devotional candles and absolutely essential for French intellectuals.
Cocteau's depiction of Mary at the foot of the cross is remarkable. Most elements of the Crucifixion are in the mural – except for Our Lord. What we see of the Corpus Christi is his feet. This does not detract from the poignancy of the scene. There are few artists who could have pulled off a Passion scene without the main protagonist. His brief from the Marist Fathers was to put the emphasis on the Holy Mother, which is done while making the Son of God an enigmatic semi-presence. Cocteau did manage to squeeze himself in among the onlookers, it seems. Strangely, although Cocteau's mural was painted in November 1959, the artist dated it 1960.
His work also included an altar front. Unfortunately, there was already one in place, which was then covered up. The creator was furious. Boris Anrep was a Russian émigré and the most renowned mosaic artist in Britain. His work was featured in an Aleteia story from February 2020, which shows Winston Churchill on the beaches fighting off what looks like the Anti-Christ in a papal tiara.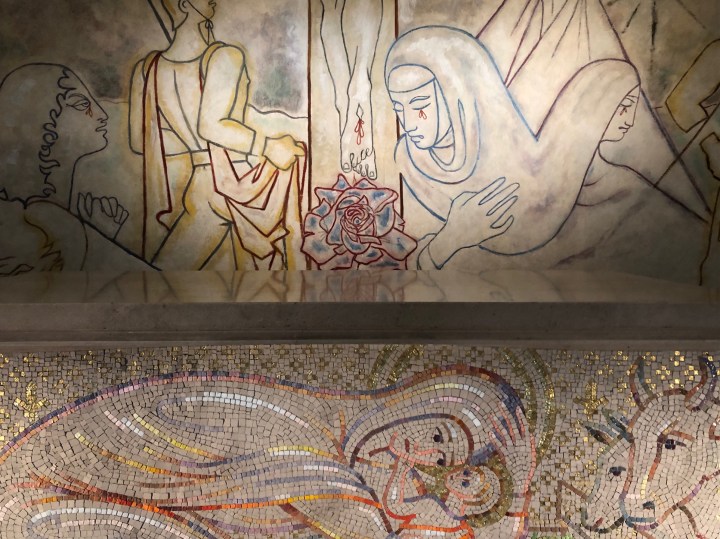 Lucien de Guise
Anrep's work in the Church of Notre Dame de France is quite different. This is a gloriously glittering mosaic of Mary lying with the infant Jesus at her side. After renovations in 2003, Cocteau's painted altar front was moved to an unfrequented part of the church, revealing Anrep's mosaic one that was underneath it for so many years.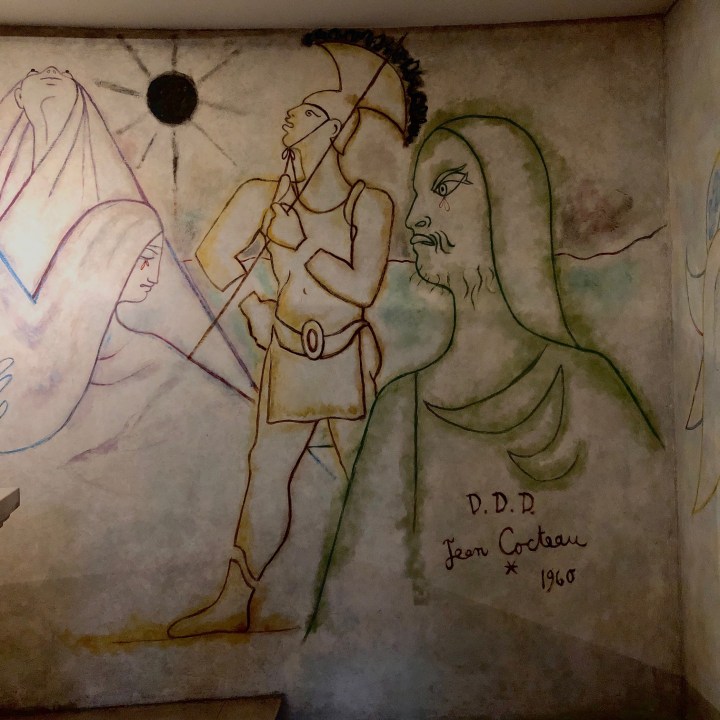 Lucien de Guise
Peace, harmony and some confusion still reign in this backwater of London, which is quite a feat of Anglo-French diplomacy. Cocteau had grown closer to his Catholic roots and acquired a taste for religious expression. He died four years later, while working on a commission for another church dedicated to Our Lady. This one was Notre Dame de Jerusalem — located in France.